There's a wide choice of accessories available on the market, especially cases and covers, so it can sometimes become difficult to pick the right one for you. We're here to help.

If you've got the new iPhone 6 or are planning to buy one, then we recommend taking a look at the case we have prepared for you today.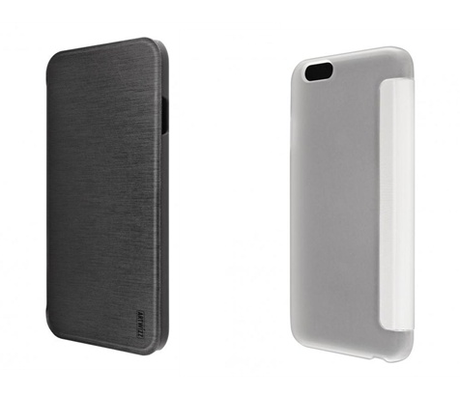 The Artwizz SmartJacket flip case is not your ordinary case, no. It comes with a soft-touch coating that provides you with a better grip on your phone, and feels better in your hand. The protective clip keeps your phone in place, while the front cover's brushed finish offers a modern look. The front cover easily folds back, so you can have your screen revealed in no time.
The combination of the matte back and the shiny front makes for an interesting design, that many will love. Your iPhone 6 will look even more elegant and sleek with this case on.
The case is available in black and white, so choose the one that you like the best, and protect your phone with style.