If our school is anything like your's then everyone is thinking about prom. So I decided to start a prom series including hair, makeup, etc..and the list goes on, therefore here's some of my own ideas and opinions.
Although I am no expert I personally feel less is more and that's why I like adele's grammy awards look...she wore thick lashes, nude contoured shadow with black gel/liquid liner finished with a bold bright red lip.
For my own inspiration I used Pinterest ...at first I didn't have a clue how I wanted my makeup but now I have a pretty good idea.Some of my favorite picture's are shown below. Also, I have added links for all the products mentioned so you can easily find them!
Favourite products
Eyes
Katy Perry Oh My Eye Lashes - £5.95
Want to decide last minute on your eye color then why not try a palette?
- Smashbox Photo Op Eye Enhancing Palette for blue, hazel or brown eyes. £31.50
- Urban Decay Naked palette 1 or 2 £35
...and then once you've picked your dress, all you need is a lipstick to match.
Face
- Benefit 'Watt's up!' - £24.50
- Topshop bronzer in 'Desert Sun' - £12.50
- Dainty Doll Blusher - £13.50 (Specialist brand for pale skin by Nicola Roberts)
Skin problems:
Redness : L'Oréal Paris Studio Secrets Anti-Redness Primer - £10.29
Oily : No7 Beautifully Matte Shine Free Make up Base 40ml - £10.50
Dry: Nivea Daily Essentials Hydration Primer Normal/Comb -£4.99

Lips
Full of color : Mac lipstick in 'Crosswires' or 'Russian Red' -£14
or a for a cheaper alternative: Revlon Matte Lipstick in 'Really Red' £5
Long lasting tint of color - Max Factor Lasting Lip Tint - £6.99
If your not someone that like's bright lipstick then maybe try...
Clinique Chubby Sticks Lip Balm £16 or a cheaper version is Revlon Just Bitten Kissable Lip Balm Stain £5.00
Or
L'Oreal Paris Glamshine Reflexion - £7.69
Favourite youtube videos
Prom Doll Makeup by Kandee Johnson
I found a range of prom videos by Pixiwoo
Pretty In Pink Makeup by Miss Selfridge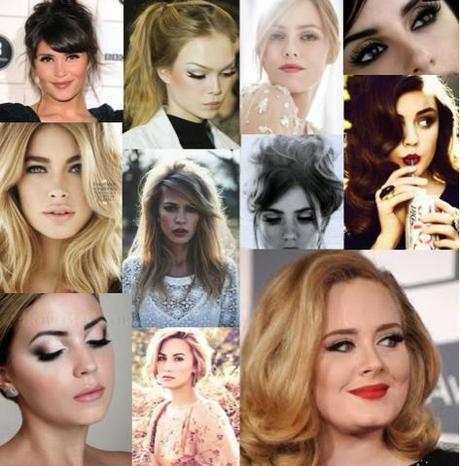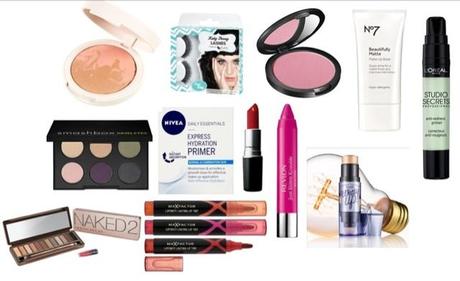 Have you got your prom or a special event coming up and have some ideas? Please leave us a comment!