Project Runway:
Episode 4 -Women On The Go


Last nights episode of Project Runway had the theme of busy women on the go: this look had to be versatile, comfortable and practical enough so that it could go from day to night with just the change of a few accessories and footwear. But before I get into the details and looks from the runway, I have to get my little violin out and play a tune for Andrea and Kooan, who both left the competition this week. Sorry to sound sarcastic, but who in their right minds would pass up such an amazing 

opportunity like that?! Each contestant on the show beat god knows how many other budding designers out there, just to get their place on the show. So for them to throw that away just completely baffles me. Kooan said his reason for leaving was down to him not being happy in that environment: he felt that he couldn't design to his own aesthetic and that doing it on his own meant that he could develop and grow a little better. This reason - ok, fair enough. I can handle it. But Andrea. Oh, Andrea. She didn't even respond to the producers calls after she left in the middle of the night, without saying a word to anybody! It wasn't until later the next day that Andrea decided to send an email to the producers, explaining that she was forfeiting her place in the competition. For a teacher - who is supposed to be showing an example to those around her - this is questionable to say the least. But anyway, before I end up going off on a tangent with that fiasco, let's get down to the whole point of the show: the clothing designs!

As I mentioned earlier, the brief was given to the designers by Project Runway judge and designer, Michael Kors in his NYC flagship store - what a beauty that store is too. Each designer was required to produce a look which could transfer from day to night, whilst remaining stylish, comfortable and fashion-forward. Guest judges this week included actress Hayden Panettiere and fashion designer Rachel Roy, so let's have a look at the designs shall we?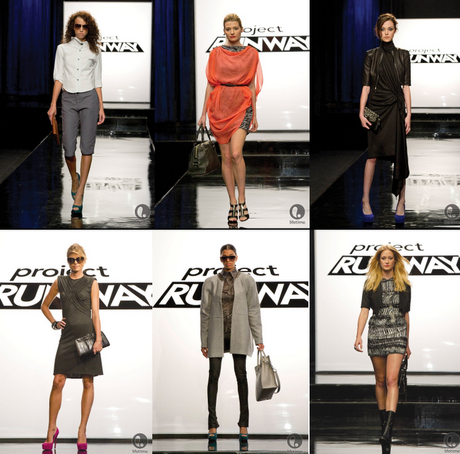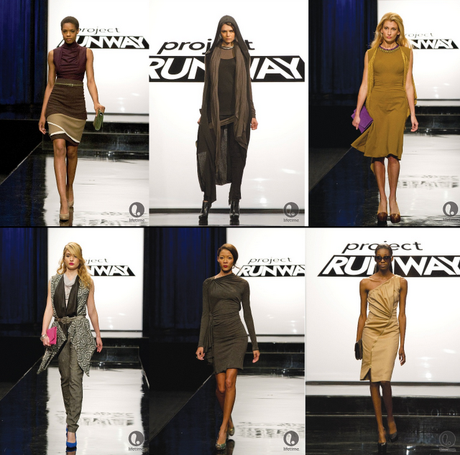 Starting from the top left we have: Alicia, Buffi, Christopher, Dmitry, Elena, Fabio, Gunnar, Melissa, Nathan, Raul, Sonjia & Ven.

First off - my favorite looks. It was really a toss up between Sonjia's twisted gray jersey dress and Christopher's turtle neck dress with crop leather jacket. Sonjia's dress is sexy, 

sophisticated

 and insanely versatile: work, running errands, shopping, lunch date, cocktail hour, it can go from day to night like that

*dramatic finger snap*

. Christopher's look had me as soon as it stepped out on the runway: That jacket - uh, hello! I need that jacket pronto! Especially when he managed to produce his look for their budget of $150. Amazing. I take my hat off to you Christopher. In the end though, the judges decided on one winner and that was Sonjia. Hayden 

Panettiere even asked if she could wear the dress to an upcoming red carpet event she was attending. Brava Sonjia!
Next - my worst look: Not only is this look my least favourite, but this designer was also this weeks loser, and therefore eliminated from the show: Buffi. Her look is really the only look that I feel did absolutely nothing for me. Other designs from the likes of  Raul and Fabio weren't exactly brilliant, but they weren't terrible either. Buffi's look however, I hated. I get that she likes print and color and being a little out there and that's just her aesthetic, but come on. She said it herself in one of her video logs: her look can be tacky, and this look definitely fell into that category. I love her as a fun, creative person, but as a designer I just can't seem to like her very much. I wasn't surprised with her elimination, and to be honest, quite pleased with the result.
I would have been interested to see what Kooan would have came up with in this challenge, but to be honest, he really only has one kind of look and that was never going to win Project Runway this year.
What did you guys think of the designs this week? Who was your best and worst?