Project Runway:

Starving Artist Episode 8
Oh God. NYFW is catching up on me already and it's all because of time difference. The things we do to watch the shows and then blog about them is just terrible for those dark circles we all have around this time of year! So I'm going to try and keep this recap of Project Runway short, so that I can get at least 4 hours sleep (as if). 
This week on Project Runway the designers were split into three teams and given the initial task of creating some T-shirts with a few arts and crafts supplies, which they would then sell on the streets on NYC in an attempt to raise money to then buy fabric for this weeks challenge. The challenge was to create two cohesive looks for Fall, with at least one aspect being outerwear with whatever money they raised from selling their T-shirts. Obviously some designers had reservations about working in teams - especially when they couldn't chose their own team mates! In team one we had: Dmitry, Alicia and Elena (can anyone say
drama
?!). Team two consisted of: Melissa, Fabio and Ven. And finally team three included: Christopher, Gunnar and Sonjia.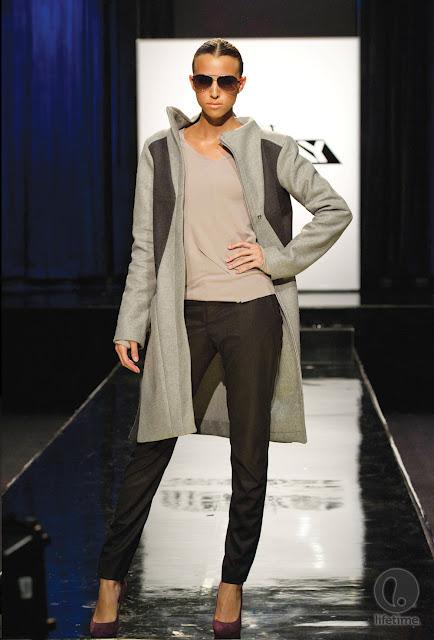 Dmitry, Elena & Alicia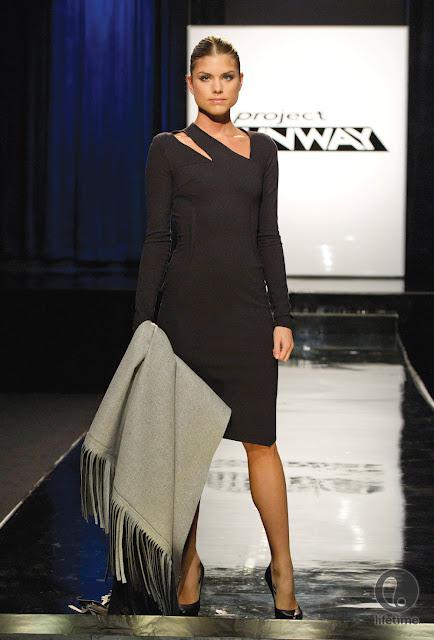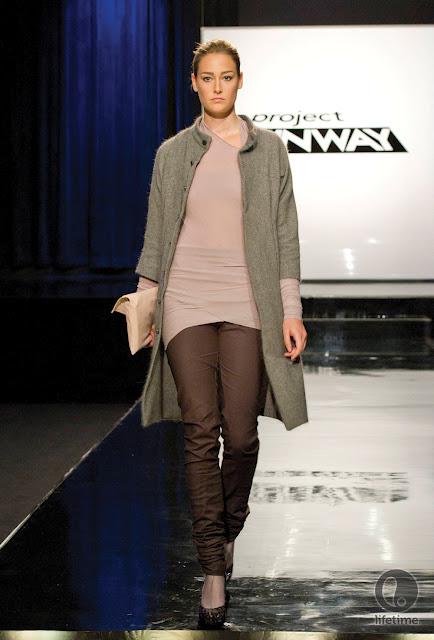 Melissa, Ven & Fabio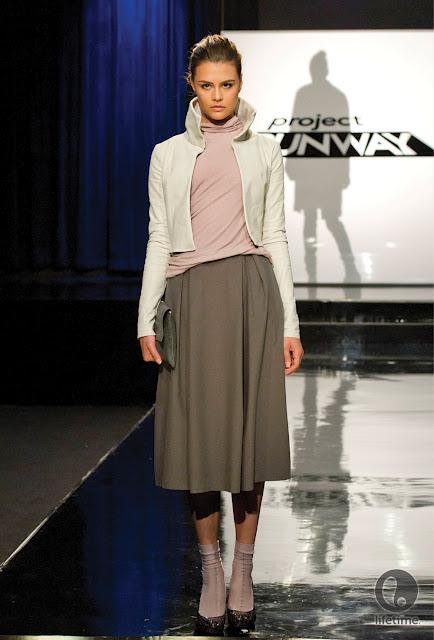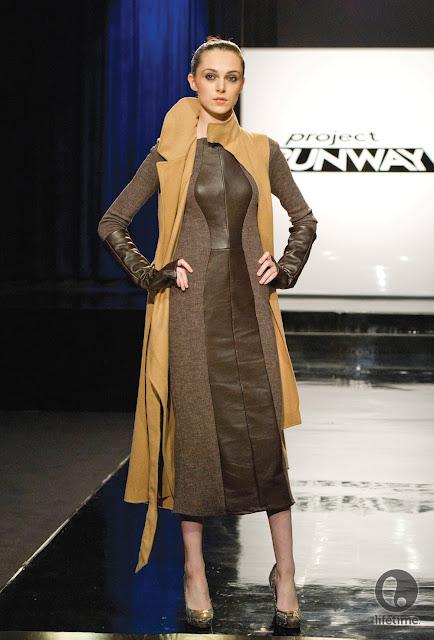 Christopher, Gunnar & Sonjia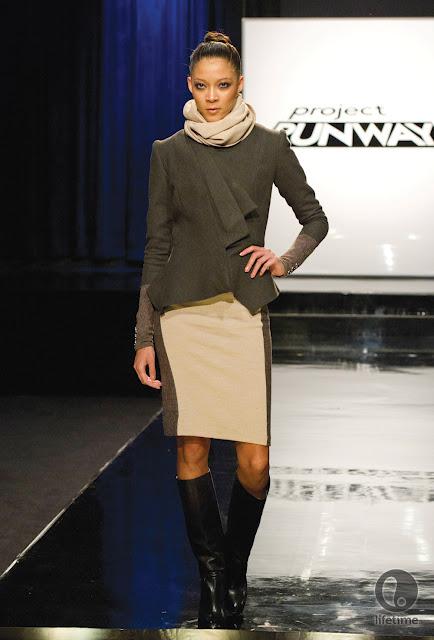 Starting off with Dmitry's team: First off - the drama. Oh my lord. They bickered during the challenge and they even had an outright fight on the runway in front of the judges. Can't say I saw that one coming, did you? I kind of liked Dmitry's dress mainly due to the fit and cut at the shoulder: however the exposed darts was a little out of my taste and the shawl was just an attempt at mixing hard with soft gone wrong. A nice idea, but not together. Elena's coat I think could have worked better if it was tailored properly and fit the models proportions a lot better. As it is, it's just too chunky and those shades with the outfit were just a terrible styling decision. I can't really say much about Alicia's contribution this week as she just didn't stand out for me to either love nor hate her designs. They were hidden and combined with her her lack of passion towards her designs are the reasons that she was voted out of the competition.
As I mentioned above, the winning team consisting of Christopher, Gunnar and Sonjia. There was a surprising turn out to this particular team actually: Christopher and Gunnar actually got along with one another. It was really nice to see actually, as I had originally thought that the two would get along from the very first episode. Maybe they've turned over a new leaf and will start to get along? Who knows. Gunnar designed both dresses and tan scarf for the looks, whilst Christopher created the camel hair trench and Sonjia the Hunter green jacket. I loved each designers contribution to the challenge, however I did agree with the judges on the fact that Sonjia's fitted jacket was the star of the show. I thought the fit and construction was just amazing and I wouldn't mind having a jacket like it in my own wardrobe for Fall. 
 I can't really say that I have much to comment on Melissa, Ven and Fabio's designs. They managed to raise the most money out of the three teams, yet their looks just appeared boring, lack luster and inexpensive. Both looks just lacked any kind of spark in my interest if I'm honest.
What did you think of this weeks challenge and the designs? Did the judges make the right decision with Alicia being voted out of the competition?
Also guys, make sure to follow Vita di Moda on both Instagram and Twitter, as I will be tweeting and uploading my favorite looks and opinions on some of the shows from NYFW and beyond this month! You can find those links at the side over there ---->