Project Runway Episode 7:
Oh My Lord & Taylor
This week the designers were set the challenge of creating a look that would complete the Project Runway collection currently available at Lord & Taylor in 
honor
 of the shows 10th anniversary: the winning look would then be mass-produced and sold both in store and online at Lord & Taylor. Naturally each designer wanted to win this particular challenge, but I think the girls took the enormity of the winning prize to heart a little too much, as it seemed that they were each having their own little break down whilst the guys sailed through their designs with ease. Poor Sonjia even started crying just as the models made their way to the runway because she hadn't finished the hem, and Melissa finished her dress just as they were walking out the door due to the fact that she had to re-cut and sew her dress again! I got a little flustered just watching them if I'm honest...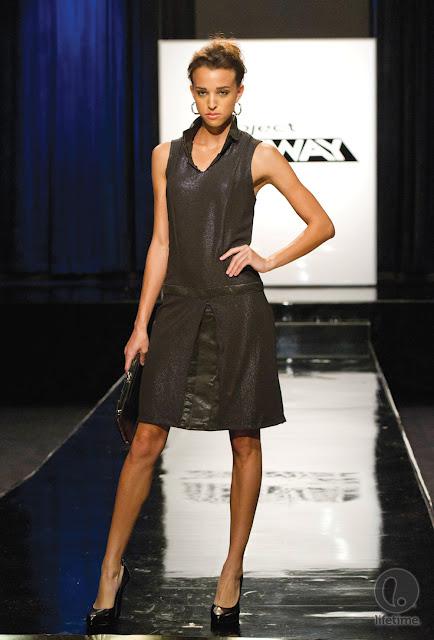 Alicia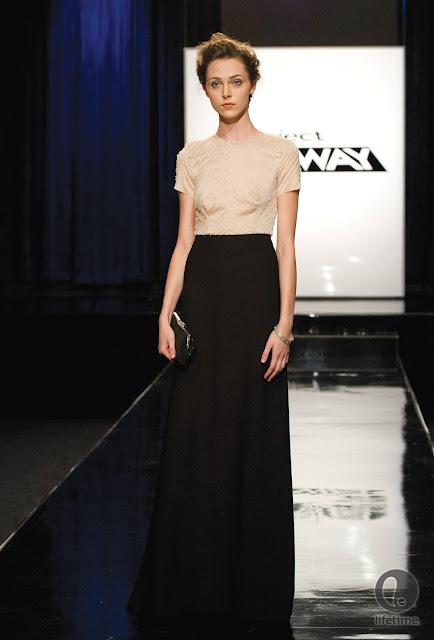 Christopher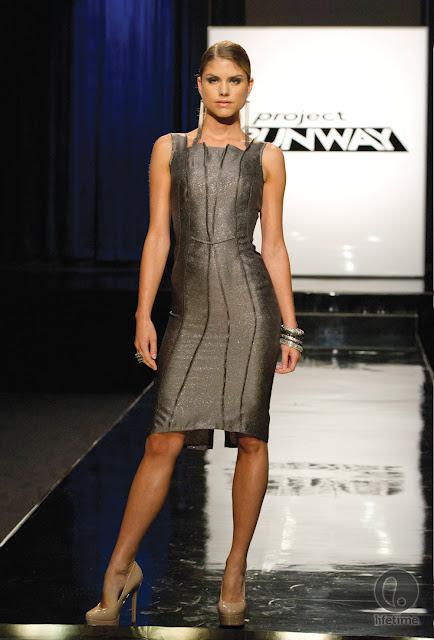 Dmitry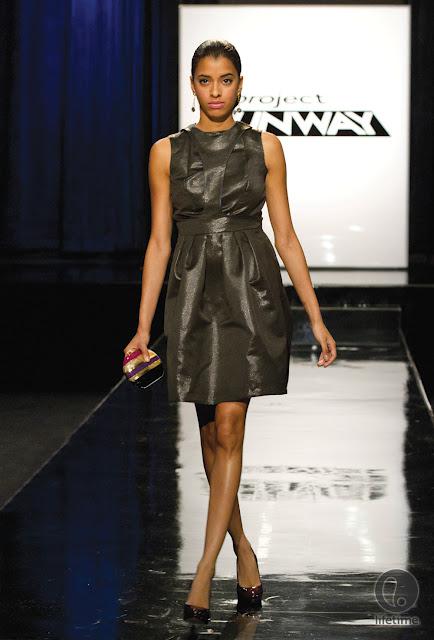 Elena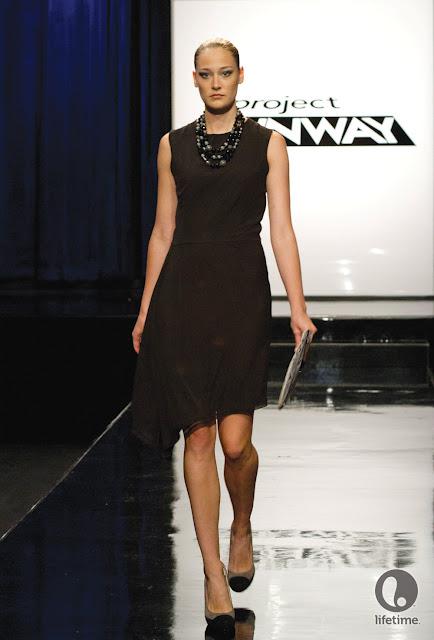 Fabio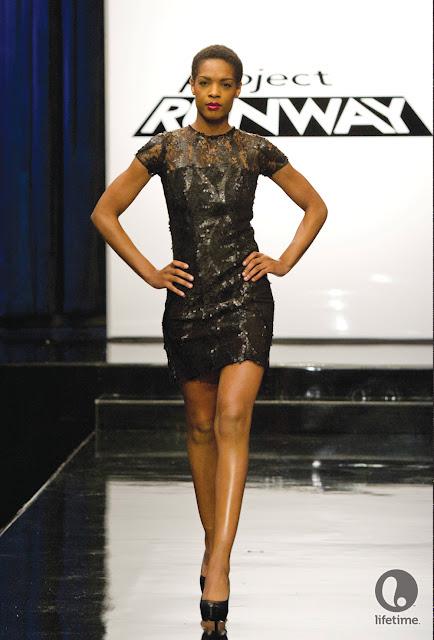 Gunnar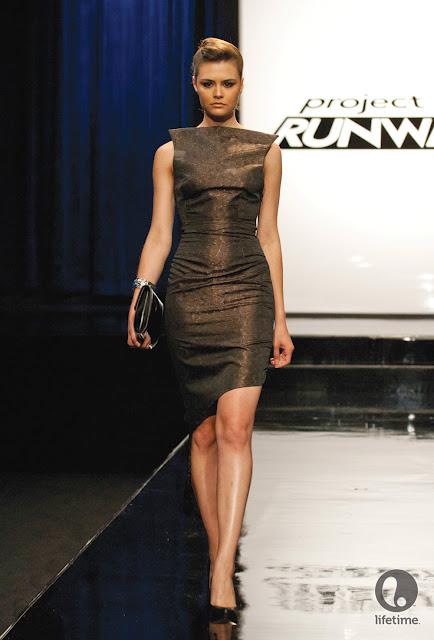 Melissa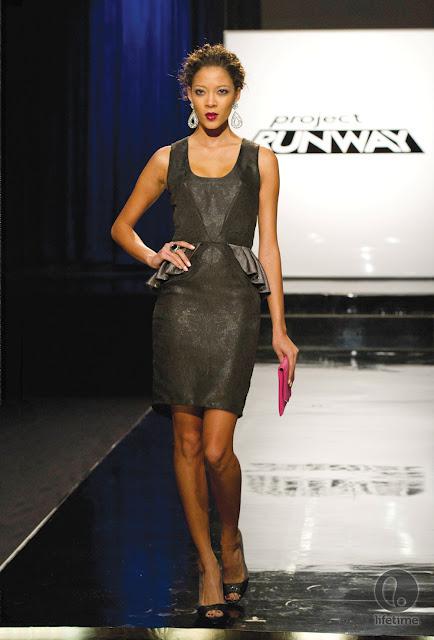 Sonjia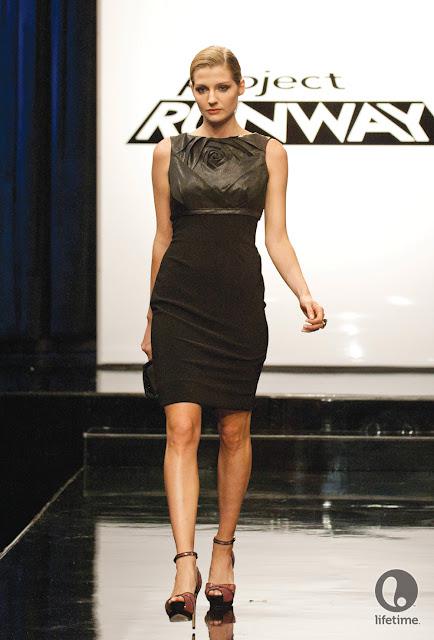 Ven
There were four top designs this week, with two designs on the bottom. On top were: Melissa, Elena, Christopher and Fabio. The bottom two were Alicia and Gunnar.
Before I get into my opinions on the top and bottom looks, I just want to comment on Dmitry's dress. I personally thought that the design was to die for! So when it turned out that his design qualified as a pass and not on top, I was shocked. I loved the way his design fit the body, I loved the slight sparkle from the fabric and I loved the way the dress looked expensive and powerful. I would have definitely put it on top.
Now on to the top looks: Christopher's design knocked the judges off their feet and won him this weeks challenge. His dress was ok in my opinion though: I thought it looked stunning on the model and I love his shredding technique, but I just felt like there was an element missing from the dress. As soon as I saw it on the runway, I immediately thought of an Elie Saab design, as his dresses tend to be very similar in cut and shape, but he always has some eye-catching detail and sparkle. Maybe that was what was missing from Christopher's design? I don't really know, but something was missing. What do you think?
Melissa's design was gorgeous. I would love to be able to wear this dress and get away with it, as the fabric and strapless cut of the neck/shoulder area were just beautiful. She did something similar with her blue dress on a past episode, so I loved her interpretation of it in this weeks challenge.
The only thing I'm going to say about Elena's design this week is that I loved the fabric, silhouette and harness detailing on the bodice of the dress. It's probably the only design from Elena so far that I feel I want to wear and it was nice to see her get into the top for a change.
Fabio's dress was nice and definitely suited the Lord & Taylor customer, but I just think the picture speaks for itself and I don't really have to comment on it. It was average for me.
The bottom two looks: Gunnar and Alicia. I actually liked Alicia's design, but I don't know if it was just her fabric choice that made the dress look better than it really was. It wasn't a car crash design - not at all, but I don't have any strong feelings towards it other than it was better than last week's pink dress.
Gunnar was over the moon with his dress in this weeks challenge, however the judges didn't quite see it the same way. Nina Garcia said that she has seen that dress at every price point and it was nothing new, whilst Michael Kors said it was verging on Mother-Of-The-Bride - I didn't entirely agree with MK's comment, but you know when that reference is pulled out that you're not doing so well!
So now you're wondering which one was saved from elimination this week: Gunnar or Alicia? Well, I can tell you that neither were eliminated this week: The judges felt that everyone responded to the brief well and that no one produced a garment bad enough to be sent home! 
This lack of an elimination however, has me thinking that maybe two designers will be going home next week? What do you think?
Voting in the Cosmopolitan Blogger Awards has now closed and I would like to thank those of you who voted and continue to support Vita di Moda. You're all rock stars xo