Project Runway:

Fix My Friend
Really this episode should be renamed: "
The one where Ven acts like a complete and utter dick head
" Pardon my French, but seriously, Ven has infuriated me beyond belief this week. In case you missed this weeks episode, let me explain what happened in a nut shell: The designers were given the task of designing a look for a friend of their client. This woman wasn't very fashion-forward, nor did she really have much of a style. Ven's client was a beautiful, yet slightly shy plus size mother of four. She was constantly on the go between work and her family life, as her husband was a stay at home dad. Her friend wanted her to have a makeover, so that she could get some of the limelight back and feel special again. How did Ven react when he saw her? 'Shocked' because he has never dressed a '
real
' woman before". I'm sorry Ven, but can you please explain what a 'real' woman is? Have you been dressing men in drag up until now? Don't be such an idiot. I'm begging you. Throughout the entire consultation and fittings, Ven continued to be rude and insensitive by implying on multiple occassions that this woman was fat, inconvienent for him and just not someone that he wanted to dress. When Tim Gunn asked him how the whole process was going, he replied "
I was shocked...she doesn't have a shape or a style
". When asked what size his client was, he replied: "
*snigger*, like a 14 or something? I don't even know
". These statements were probably some of the comments made by Ven during the whole series that had me taking a step back. How 
hypocritical
 is he? Ven himself is a plus size with 'no shape'! The man has clearly ate too many pies in his life so far because he doesn't even have a waist. I wonder what Karl Lagerfeld would say about him if he had to comment!
I can't even comment on the matter further without running the risk of completely blowing up on him. I officially hate him.
Moving on to better things now: the designs. Like I said, the challenge was for each designer to create a look based on their clients current lifestyle and needs, however it had to be a change for them, as they were all in need of a little style renovation. Let's see what they came up with: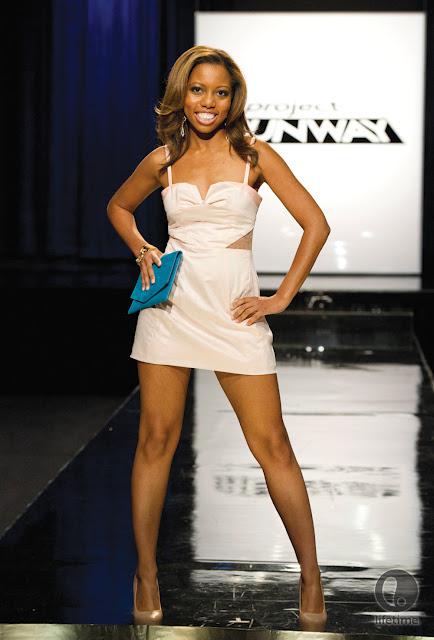 Alicia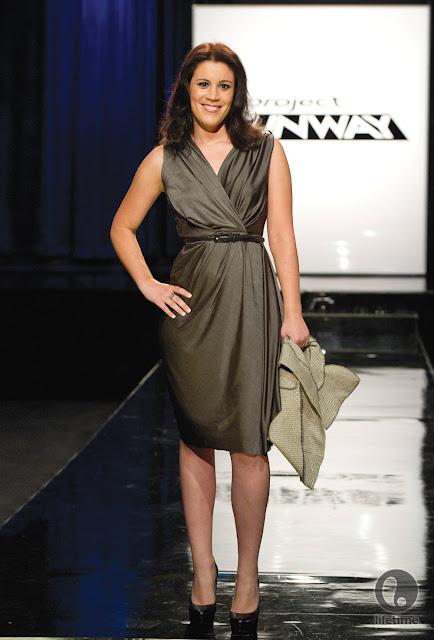 Christopher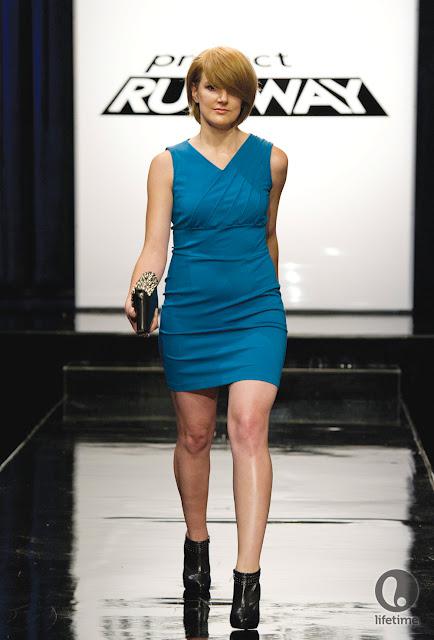 Dmitry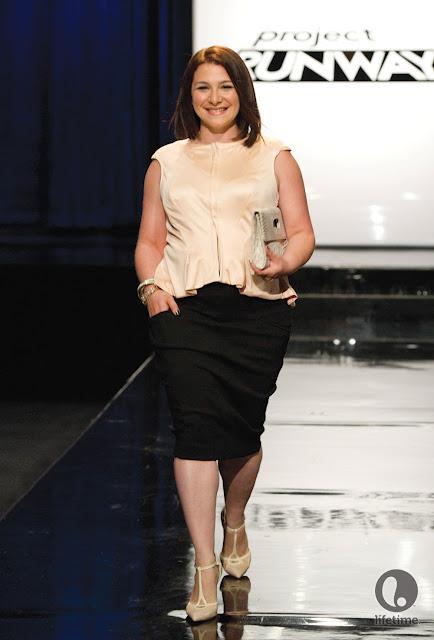 Elena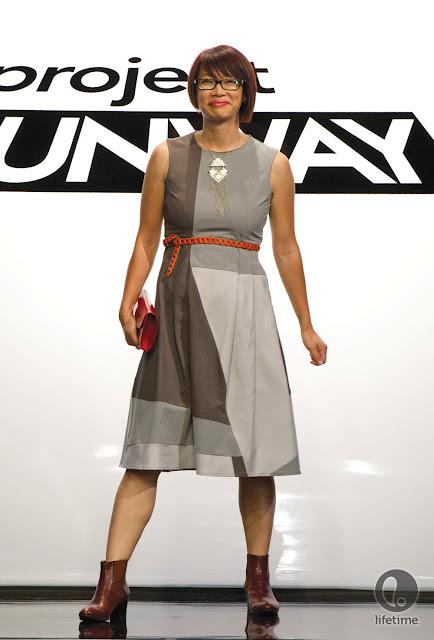 Fabio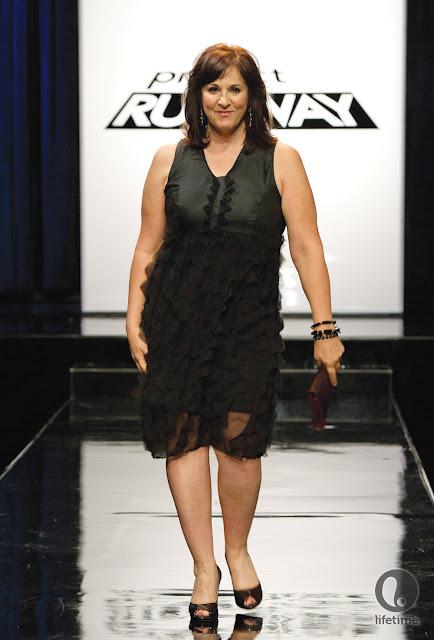 Gunnar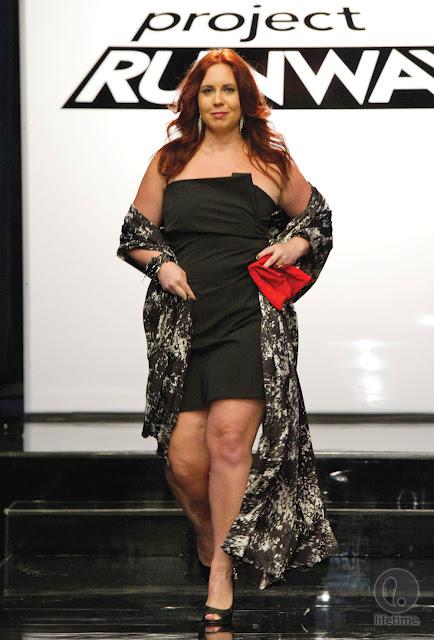 Melissa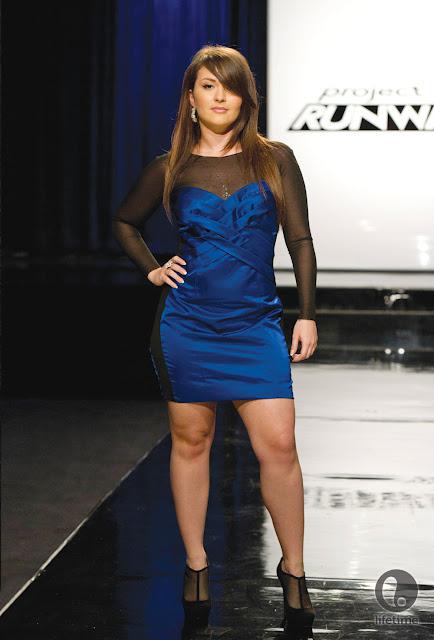 Nathan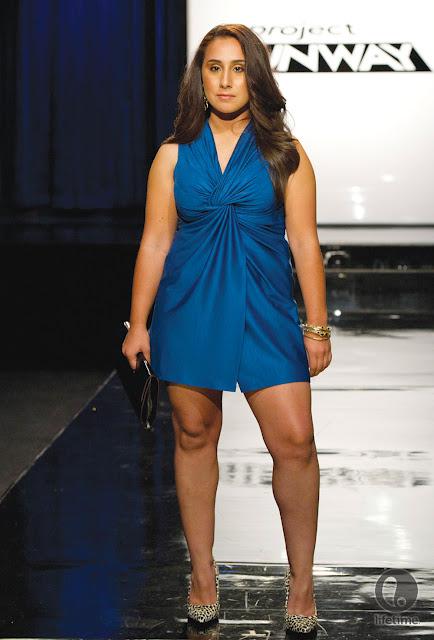 Sonjia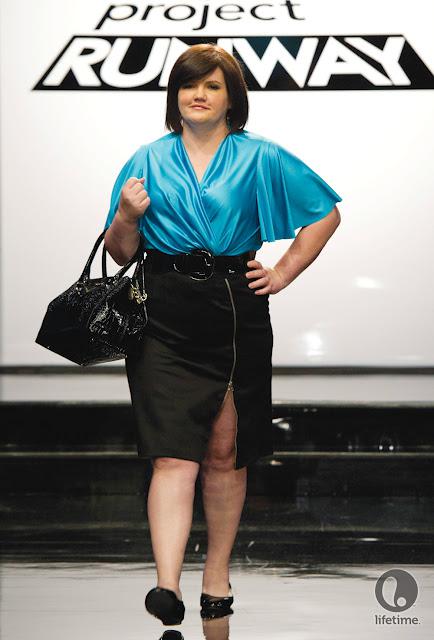 Ven
The top three looks chosen by judges: Nina Garcia, Michael Kors, Heidi Klum and guest judge Alice Temperley were by Fabio, Gunnar and Dmitry. The bottom three were: Ven, Nathan and Sonjia.


Starting with the top three looks: I really loved Gunnar's look. Not 

necessarily with the design itself, but with how he made his client feel. He listened to her, made her feel special and gave her a look that she absolutely adored. I feel that he really responded to the point of the challenge and did his client justice.
Dmitry's look, although a little lack luster in my opinion, looked great on his client - especially along with her new hairstyle, cut and color. The color was great, but I think it was really the accessories such as the stud clutch and ankle boots that made the outfit stand out.
Finally, Fabio's look. His client was a real tom boy: hated showing her femininity as she felt it made her look weak and rarely wore dresses unless forced to. As Michael Kors said post-runway "It took a boy in a dress to make her wear a dress". I think he did a great job in giving her something that made her look feminine and strong, but in-keeping with her own taste. In the end, a winner was chosen and that person was Fabio. Well deserved in my opinion!
Now on to the bottom three: Ven's look was obviously in the bottom three. It was hideous. He always uses the kinds of fabric that looks like a cheap imitation silk. Maybe it's just the color in this case, but no woman in their right minds would wear something made from that fabric. I certainly wouldn't. The judges said it looked like two outfits, with the top cutting her in half and doing absolutely no favours for her body. They couldn't have said it better, really. He didn't listen to his client. In fact, he had no intention of ever listening to her as soon as he saw her 'plus size' frame. She wasn't even that big. I mean, has he seen half of America? He, himself is bigger than her and manages to dress himself without complaining about it. I actually think that the client's before image of plain t-shirt, cut off jeans and flats looked a lot better than the types of clothes he puts on himself - and he's the designer who is supposed to be fashion forward!!
Moving on to Sonjia now: Her client was a sporty tom boy, who preferred to live her life in sweats, shorts and baggy sweatshirts. Sonjia put her into something that made the client feel sexy and empowered as a woman, however the judges felt that the hem was too short (slutty, was the term they used actually) and the knot on the front put her body out of proportion: They even went so far as to say that the only woman able to pull something like that off, would be someone ready to give birth.
Lastly we have, Nathan's look. Nathan's client was an up and coming R'n'B performer who wanted something with cut out panels, her mid-drift showing and other rather inappropriate features. Nathan tried to make a compromise with the client and gave her a blue satin dress with sheer side panels and sleeves. Although the client loved her dress and said she felt comfortable in it, the judges didn't agree. They said that he threw away a great opportunity due to the clients curvy figure and performing lifestyle, and in the end chose him as this weeks loser and eliminated him from the show. Personally, I disagree with the decision. Although Nathan's look wasn't exactly fashionable or appropriate, his client loved the look and felt comfortable in it, which was part of the challenge. If I were to choose someone to leave the competition, it would have been Ven due to his complete selfishness and lack of understanding of his client. He was rude, insensitive and a complete jerk in general. 
I think I'm going to have to stop there, because once I get going on a subject that displeases me, there's no stopping my rant. 
What did you think of this weeks challenge? Did the judges make the right decision in terms of: top and bottom looks, as well as the winner and loser? Leave your feedback and let me know what you thought!
Photo Credit: www.mylifetime.com/shows/project-runway