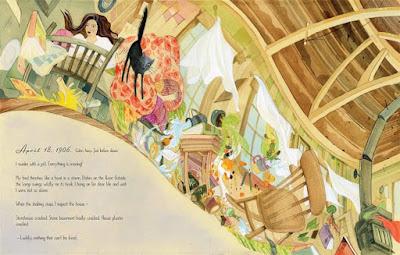 Illustration for KEEPER OF THE LIGHT by Rachell Sumpter
Juliet Nichols, the lighthouse keeper on Angel Island in San Francisco Bay from 1902 to 1914, is the subject of my book
KEEPER OF THE LIGHT
(Cameron Kids/Abrams 2022.)
On April 18, 1906, Juliet was woken by a violent earthquake. She wrote in her log:. Calm. Hazy. Severe earthquake at 5:07 A.M. followed by several lighter shocks.
Earthquakes occur when two parts of the Earth's crust push against one another. To demonstrate what occurs when this happens, you can make a tiny earthquake in a box. (It is best to do this project outside.)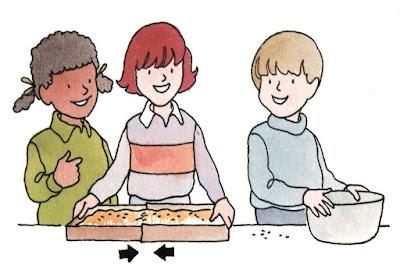 You will need
: a shallow cardboard box, scissors, damp sand.
First, cut the box in half. Then put the box back together by overlapping the cut edges. Fill the box with sand. Pat the sand to make it smooth. Now slowly push the two parts of the box together. 
What happens to the sand? Does it form little hills or valleys? Have you made any tiny earthquakes?