Yasujiro Ozu is widely regarded by many as one of the greatest directors of all time. Many critics, including Roger Ebert, are quick to sing his praises, and filmgoers who have been introduced to his work don't soon forget it. Born in 1903, Ozu spent much of his childhood admiring the movies and in the 20s, set out to make them.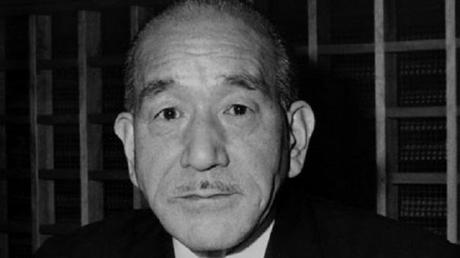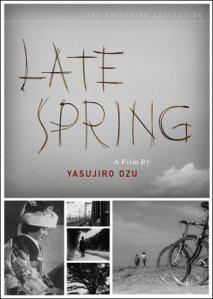 Though many of his early silent films are lost, some still survive. He made his first feature in 1927, but it wasn't until 1932 with his twenty-third film
I Was Born, But…
that he was finally recognized. Still directing silent movies at the time, Ozu made a transition to sound with 1936's
The Only Son
. Though his film output in the 40s is surprisingly small, it was in 1949 with
Late Spring
that Ozu made a strong comeback, and throughout the 50s he ploughed his way through many films without hesitation. This decade also saw some of Ozu's most famous works. After the brilliant
Late Spring
came
Early Summer, Tokyo Story, Early Spring, Tokyo Twilight, Floating Weeds
and others. Ozu only made three films in the 60s decade. His last was 1962's fantastic
An Autumn Afternoon
, and though he was straight to work on another picture, he died on his sixtieth birthday, succumbing after a long battle with cancer.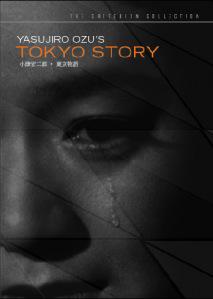 With his surviving work, many of it restored by The Criterion Collection, we have a stellar catalog of incredible, deep, emotional, unforgettable films. I have only seen five so far (
Late Spring, Early Summer, Tokyo Story, Floating Weeds
and
An Autumn Afternoon
), but all have moved me powerfully in ways I can't express accurately in words. Ozu's films are all about family; the way we treat each other and the way we live with each other, and his Japanese actors, characters and locations prove universal in his eye. The stories he told were ones we could all relate to, of angst, insecurity, love, dedication, marriage, life and death. Viewers might not connect with an Ozu film instantly, but that is because all of his films are really part of one singular work; many of them deal with the same themes, problems and scenarios, and he often remade his own movies later on in his career. Many of his movies have almost exactly the same plot, and it is difficult to differentiate between them. But is this a problem? No, not at all! To see one Ozu film is to glimpse a marvelous piece of the whole, and to see another is more satisfying because we feel we're getting even closer to the truth of Ozu.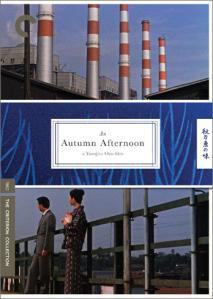 And what is the truth? It's very simple. Ozu's truth is nothing complex or overbearing; it is simply that he loves humanity, the people around him and the things they do and say. He has an affection for his actors and characters (he frequently used the same actors over and over, most notably Chishu Ryu and Setsuko Hara. He loves his locations (Tokyo, the city he grew up in, is often the subject), and he even loves the most minute details and objects of our lives (a small red teapot is a recurring image in all of Ozu's later films, popping up randomly in the background). Ozu has meticulous and careful admiration for cinema and for people, and he was one of those filmmakers who simply could not be happy unless he was behind a camera, shooting his favorite landscapes and employing his favorite friends.
But the greatest thing of all about Ozu's films is how easy they are to watch. Foreign directors like him are often associated with dry pretension and arthouse madness, but Ozu's movies are gloriously simple and enjoyable. You know what to expect from them, but they still delight you. His direction is easily recognizable and makes the viewer feel right at home, injecting them into the story in unexpected but not overbearing ways. Ozu is the director we can turn to when we simply want to see basic life, unexaggerated, truthfully presented and lovingly crafted. If you don't love his films at first like I didn't, you will eventually find yourself drawn to them over time, as they are some of the most comforting and beautiful films in cinema's history.