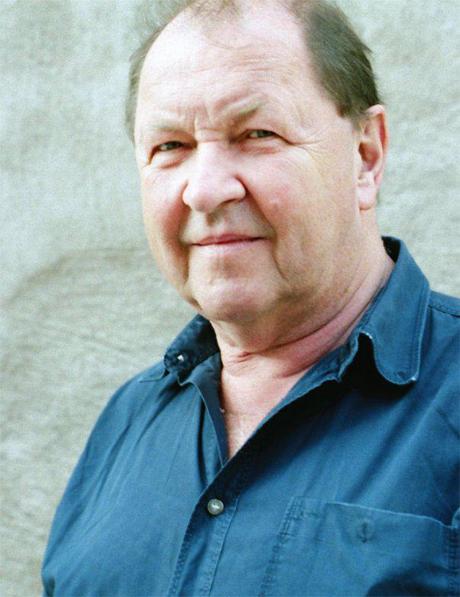 The cinema of the country of Sweden has become surprisingly and pleasantly prevalent in recent years. There are numerous directors responsible for this sudden boom, but none resonates with such ferocity and talent in my head as Roy Andersson, whose style of cinema calls for understated and minimalist actors, dialog and plot scenario, but shockingly expensive production value.

Born in 1943, Andersson began his professional film career in 1969 after graduating from the Swedish film institute.
En kärlekshistoria
, known in English as
A Swedish Love Story
, was an overwhelmingly popular production in Sweden and across the world. After making one more film,
Giliap
, in 1975, Andersson was forced to stop making movies and work on a series of commercials for various companies. The commercials proved to be unwittingly hilarious, and fellow Swede Ingmar Bergman, though not a fan of Andersson's films, proclaimed them to be "the best commercials in the world." You can view them on YouTube
here
.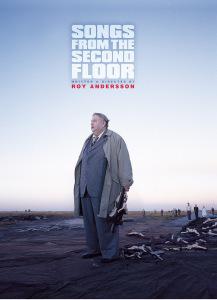 The commercials marked a distinct change in Andersson's style. From now on, he would shoot the scenes in his films/commercials in one unbroken take, and in an atmosphere of dreary sadness, from which humor and dry comedy would often emerge. Because of his popularity, in the late 80s, Andersson was commissioned to make an educational short film about AIDS to be shown in schools. This project became the 24-minute controversial short film
Something Happened.
When the health board saw the film, they rejected it immediately due to its bleak cynicism and controversial opinions, though now it is regarded by many (including myself) as brilliant.
His next film, in 1991, was another short, this time only 15 minutes long. World of Glory also challenged audience expectations by opening with a horrifying shot of naked people being piled into a truck and gassed. The new Andersson was dead serious. World of Glory was named one of the ten best short films of all time by the Clemont-Ferrand short film festival.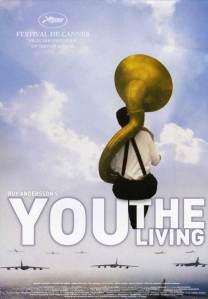 In 1996, production began on the expensive
Songs from the Second Floor
, Andersson's first full-length feature since
Giliap
in 1975.
Songs from the Second Floor
is a film structured of several disconnected vignettes focusing on the empty existences of various people, and like most of Andersson's modern work, juxtaposes scenes of horrific seriousness with ones of brutally hilarious comedy. Sometimes the horrifically serious and the brutally funny are the same thing. The film was so expensive because Andersson built complex sets for every single scene, which cost him a lot of money. It was worth it, because the film turned out to be a success in Sweden and at its premiere in Cannes. In 2007, Andersson followed this film up with
You, The Living
, a feature very similar in style and its absence of plot, and as equally brilliant as its predecessor.
Andersson is currently working on his next film, which is to be the final installment of a trilogy that began with Songs from the Second Floor and You, The Living. Its current working title is A Pigeon Sat on a Branch Reflecting on Existence, and Andersson claims it will be a departure in style from his previous work, and inspired by the work of Dostoyevsky.
So what do you think of Roy Andersson's films? Leave a comment below.
ALSO: You can watch Something Happened online here, and World of Glory online here.