Welcome back to Profile, a weekly series which examines and dissects the careers of some of the world's most influential and popular filmmakers, from across the globe. Last week's post was on Steven Soderbergh, but this week we're looking at Darren Aronofsky.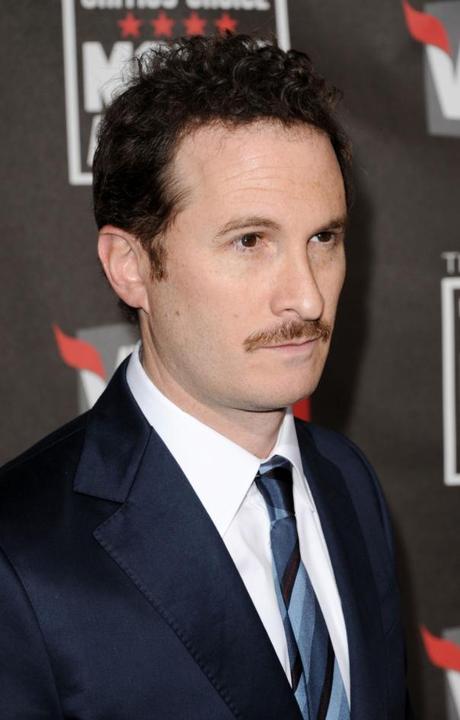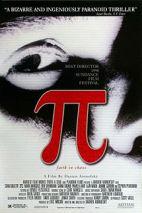 Darren Aronofsky is an American filmmaker born in Brooklyn in 1969. He studied at Harvard and soon after won awards for his short film
Supermarket Sweep
starring his friend and colleague Sean Gullette. He continued to work with Gullette and recruited him in 1998 for his debut feature
∏
(pronounced
Pi
).
Pi
was a black-and-white experiment made on a minimal budget and with few actors, however it has since become a cult favourite, with its fascinating portrayal of the bleak helplessness of paranoia and mental illness. These two themes he would return to with his second feature, the Academy Award-nominated
Requiem for a Dream
, a highly-praised film about the nightmare world of drug addiction.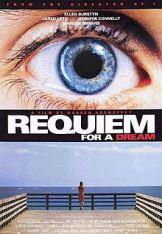 It was with these first two features that Aronofsky's distinct style began to form. For these films he employed frantic, often sickening cuts and dizzying effects to disorientate the viewer, and a fast-paced storyline that kept rapidly moving, often towards a darker, unhappy end. One of the things that striked me while watching
Requiem
was the stunning cinematography from acclaimed cameraman Matthew Libatique. A variety of different shots are employed in the film, such as the memorable extreme closeups and the unforgettable long shot of Jennifer Connelly standing at the edge of a pier, and they all stick in my memory. 
Pi
was also a closely confined, deeply personal film, and used many of these techniques. He also favours the Snorricam, in which the camera is mounted to the actor so that it can either show things from their POV, or show their face close-up, and move as they move. This technique is particularly noticeable in the later-to-come
Black Swan
.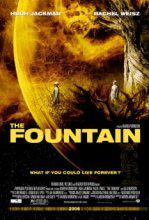 His next film was not until six years later, and caused divided and often unsure reaction from critics.
The Fountain,
starring Hugh Jackman and Aronofsky's then-wife Rachel Weisz, is a visually stunning but otherwise somewhat flat romantic drama that is, in my opinion, the one weak spot in Aronofsky's career. However, I would also argue that it is the highlight of his work with acclaimed score composer Clint Mansell. He and Mansell have worked together on all of Aronofsky's features, and while
Requiem for a Dream
is ostensibly the most well-known and referenced one, I believe
The Fountain
is highly superior, with its haunting strings and amazing climaxes. However, that's not to say that the other work by Mansell is less important: the
Pi
soundtrack is a memorable mixture of techno beats and electro drum-and-bass, and 
Requiem for a Dream
shifts through haunting overtures, to more electronic samples, whilst keeping the feeling of foreboding and sadness.

Two years after
The Fountain
, Aronofsky reformed with the brilliant
The Wrestler,
which returned him to his original two features, as it shares their themes of faded popularity, drug abuse, melancholy and regret.
The Wrestler
is considered a comeback of sorts for actor Mickey Rourke. While I think this is a bit of an overstatement, one cannot deny the power of his performance here, and I believe it is easily the best acting job of his career. Aronofsky's next film thrust him into the spotlight again, this time for longer and with an even better effect.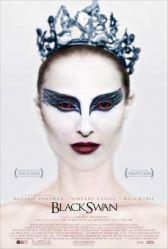 Black Swan won Natalie Portman an Academy Award for Best Actress, and rightfully so: this is definitely the highlight of her career, and again it seems that Aronofsky is capable of stirring such an outstanding performance from an actor that I immediately see it as one of their best jobs. But Black Swan truly is marvelous. Natalie Portman is fantastic, and at times recalls elements of all the characters Aronofsky has become known for. Within her Nina Sayers, I see parts of the drug addicts from Requiem, the helpless mathematician in Pi, the time-travelling lover in The Fountain and the faded star in The Wrestler. They all contribute elements to Nina, and make up so much of what makes her character special. The film itself is very disturbing, but is undeniably led by Portman's powerhouse performance, as well as the influence of various other films from history, most notably Roman Polanski's Repulsion and Michael Haneke's The Piano Teacher.
It is unsure where Aronofsky will go next, but I am fairly certain he will continue to make exceptional, important American films, and he should still remain one of the most notable American directors working today.
Now I turn the discussion over to you. As with all Profile posts, I want you to talk about Aronofsky. Start a discussion; which of his films do you like, love, or loathe? What do you like about his style and technique, or what do you hate? Leave a comment about something, anything related to Aronofsky below, and keep an eye out for my next Profile post, which will focus on Richard Linklater.