This week's Profile post is looking at Billy Wilder, one of the truly great American filmmakers, who is behind such classics as Sunset Blvd. and Some Like It Hot.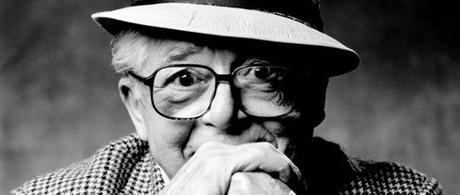 Wilder was born in 1906 in what is now Poland, and moved to Berlin to work as a newspaper tabloid writer; however, with the uprise of the Nazi party, Wilder thought it unwise to stay there, and moved to Paris in 1933. At this point he was writing screenplays, and made Mauvaise Graine, his first film, in French. He then moved to Hollywood despite knowing no English, and continued writing screenplays. His first successful one was for Ninotchka, which was directed by Ernst Lubitsch. He directed his first American film, The Major and the Minor, in 1942. This was followed by the relatively successful Five Graves to Cairo, and the huge success and classic hit Double Indemnity, which he co-wrote with Raymond Chandler.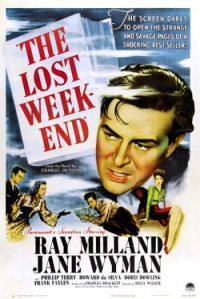 His luck continued with 1945′s Best Picture winner
The Lost Weekend
, an enthralling, hellish but brilliant look at the spiralling descent of those afflicted with alcoholism. His next two films (
The Emperor Waltz
and
A Foreign Affair
) were not as popular, but in 1950 he began a streak of successful and award-winning films with
Sunset Boulevard
, a successful classic examining a reclusive silent film star who still believes she is popular in the era of talkies. The arrival of this film also coincided with the similar but far lighter
Singin' in the Rain
, which dealt with some similar themes. However, Wilder's attitude was far from light for his next film.
Ace in the Hole
, which looks at a heartless journalist who takes advantage of an unpleasant situation with destructive results. This is seen by many as a criticsm of the journalism and tabloid industry of which Wilder was a part decades earlier.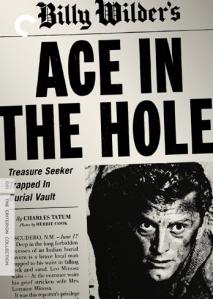 Wilder's next films were a mixture of comedies, dramas and play adaptations, such as the successful
Stalag 17
, the sexually charged
The Seven Year Itch
and the suspenseful, twist-laden
Witness for the Prosecution
. In 1959 and 1960, Wilder made two romantic comedies back-to-back that would prove to be two of his most popular and acclaimed:
Some Like It Hot
, which featured Marilyn Monroe in her most impressive role, and
The Apartment
, a light, bubbly comedy which also deals with more serious themes.
The Apartment
earned Wilder numerous Oscars and propelled him to stardom amongst the most acclaimed of filmmakers.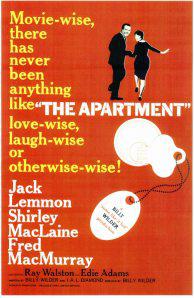 Wilder made 9 more films, between 1961 and 1981, none of which were particularly successful or are regarded as classics today. But they do have that imprinted feel of Wilderness (get it?), that distinct stamp of his style, planted all over them. Even the bad movies that Wilder directed were still fun to watch, and something to look forward to in the 60s and 70s. Wilder, who retired after making his final film,
Buddy Buddy
, Wilder struggled to get any more jobs. Studios just didn't want him directing films anymore – he had lost the spark that was once fully lit. Many critics no longer cared for him, though he still had droves of fans and there were critics who did admire him, despite his perhaps unavoidable descent. In 1986, he won an AFI Lifetime Achievement award, and also a star on the Hollywood Walk of Fame. He is still hailed as a cinematic genius who knew how to make a great movie, and when given full control of a production, could do just that.
Samuel Wilder succumbed to pneumonia and died in 2002 after a long battle with cancer. His gravestone reads: "I'm a writer, but then, nobody's perfect."