This week's Profile post is looking at the Hungarian filmmaker Bela Tarr.
Hungarian cinema is an important cinematic movement, but sadly one that does not get enough recognition. Perhaps the greatest Hungarian filmmaker is Bela Tarr. Tarr has only made nine feature films, and with the release of his latest one has announced his retirement. I haven't seen any of his films, but I have four of them near the top of my watchlist. This is a list that features over 350 films, and Tarr's movies are now topping it. That's how much I want to see them.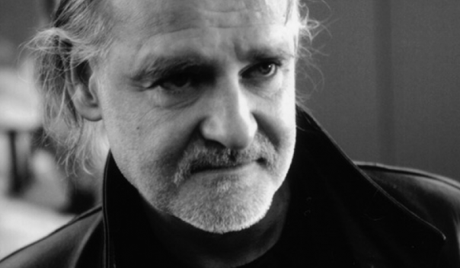 Tarr was born in 1955. He started off as an actor in TV dramas and small films, culminating in a minor role in the legendary Miklos Jancso's 1986 film Season of Monsters. However, he found acting boring and quickly decided he wanted to be a director, which very nearly may not have happened had he been accepted into university. He started making films from a young age, amateur 8mm experiments, but eventually grew to bigger productions, which would eventually grow more epic in scope as his career went on. His first film was Family Nest, which evoked the "documentarist" style that was popular in Hungarian cinema at the time, wherein films were shot to look as close to real-life as possible, with a documentary feel. This technique would become prominent throughout his career.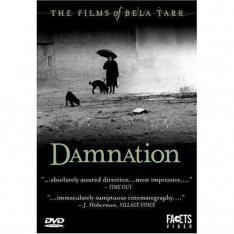 Tarr is well-known for using few shots in his films, and favouring long takes over quick cutting. This became apparent in the early eighties, radically when he made a TV version of Shakespeare's
Macbeth,
which ran 72 minutes and contained only two takes, one 5 minutes in length and the other 67! Inspired by Rainier Werner Fassbinder, Tarr changed the style that was found in his early features, and adopted minimalism and a grungy black-and-white look over the pleasantness and high-budget studios could offer him.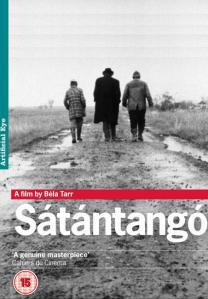 In the late eighties he began working with novelist Laszlo Krasznahorkai, beginning with his first internationally successful film,
Damnation
. This would be the start of a visual style that would last his entire career. It had been hiding away in his earlier films, but here it became more prominent. From now on, Tarr would only shoot in black-and-white, and many of his films would take place in decrepit, dirty villages; analyses of the disheartened and broken people that lived there. His 1994 masterpiece, the 415-minute
Satantango
which took seven years to make, embodied this feeling perfectly. It is considered by many critics as his best film, and also thought by many to be the best Hungarian film ever made. It consists of a series of vignettes about the members of a small village, and how they go about their daily lives. There is very little plot. The takes are all incredibly long. At seven hours, it is difficult to digest, but according to many it is so worth it.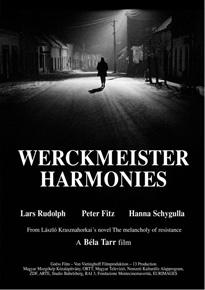 His next film, released six years later, is considered by many to be a "sequel" of sorts, but any of his subsequent films could be called that. They're all aesthetically, emotionally and technically similar, but in the same way, strangely different.
Werckmeister Harmonies
, named after the German composer, is 145 minutes long and consists of no more than 39 tracking shots. The shooting was a nightmare. It took Tarr almost a year to find the right place to shoot some scenes, and at times the temperature dropped to below freezing on the set. Acclaimed Hungarian actress Ildiko Pecsi was set to play a role but dropped out, and it took six cameramen to shoot the whole film. The movie deals with the mistreatment of a whale, who is murdered and stuffed and paraded around villages for people to see; it was not the first time Tarr expertly faked animal cruelty for his movies; there is a controversial (but of course not real) scene in
Satantango
in which a mentally ill woman brutally murders her cat and kills herself.
After the success of Werckmeister, Tarr took the usual long break to work on his next film, The Man from London, released seven years later in 2007. It's plot was one that many filmmakers across the globe had used for their film, including the Coen brothers' whose similar film No Country for Old Men was released the same year. In Tarr's film, a railway switchman witnesses a murder and runs off with a briefcase that is left behind, containing a lot of money. With the notable appearance of actress Tilda Swinton in a leading role, The Man From London proved to be another hit for Tarr overseas. After this, he retreated again for another four years, working on a new project which he said would be his last.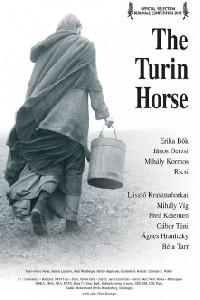 The Turin Horse, at the usual length of two and a half hours, premiered at the Berlin International Film Festival and received the Jury Grand Prix. Shot in only thirty takes, it grabs the real life story of Friedrich Nietzsche's descent into insanity following witnessing the brutal mistreatment of a horse and decides, startlingly, to follow the adventures of the horse following this key juncture. The film examines the rigorous minutiae of daily life in a village, criticising the lack of freedom that comes with routine and brutally slamming both religion and the deceptive simplicity of life in a place that is closer to Hell than Heaven.
Hungary have submitted the film in the Best Foreign Language film category for the Academy Awards in 2012. As I mentioned, I have not seen the film, nor any of Tarr's movies, but I've learned enough about them, watched enough video clips from the movies and interviews with Tarr to know I'll be praying that it takes the win. It even has my vote above a New Zealand film that's been submitted for the Oscars. Yes, Bela Tarr is a director I've fallen in love with, and after reading so much about his pictures I can only hope they are as stunning as they sound. I'm absolutely positive they will be.
–
That's this week's Profile post. What do you think of Tarr? Which of his movies have you seen? If you haven't seen any, than what do you reckon about him from what I've written? Leave a comment below, and stick around for next week's Profile post, which will be focusing on Gaspar Noè.