I was always a stickler for fresh scents. Be it my laundry, my linens, my kid, myself or even my home. I appreciate when things smell clean, fresh and have a nice subtle fragrance to them. Ever since Maze arrived I have become even more particular about how my house smells. Pet odors are clingy and can linger in the air and on your furniture for a prolonged time.
There are so many home fragrance products in the market. You go out to buy one kind and you'll find an array of options, which sometimes can make your job complicated. But, if you know exactly what you need and what serves your purpose at home- shopping will be a breeze! I have rounded up some of the popular home fragrance types and shared the list in my order of preference.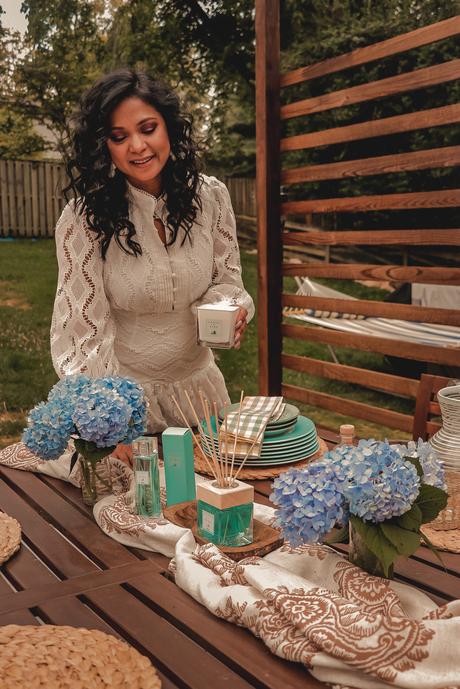 Diffusers
Diffusers are my personal favorite. They look stylish and I find them the most effective. Plus, they are eco-friendly- the same jar can be used over and over, you just need to keep refilling the liquid. These could either be stick- based or mist based. I recently tried the
">Acqua Dell Bella
home fragrance collection and I'm hooked. Think notes of ocean breeze, pearl blue water- very fresh and calming. I like to keep flipping the diffuser stick every week so that there is a uniform smell throughout.


What's your favorite home fragrance?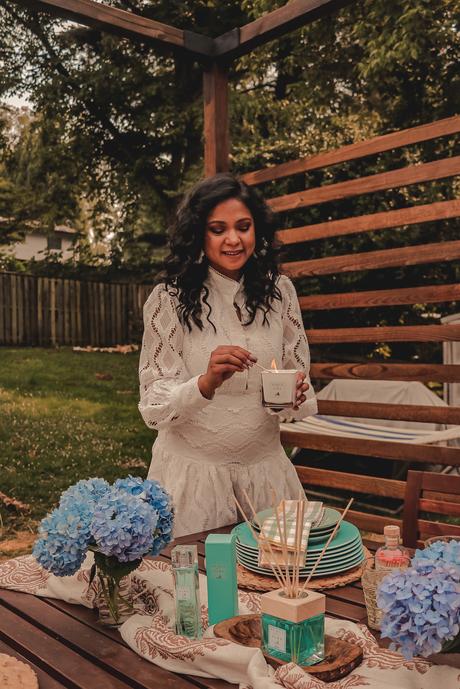 Shop my home fragrance picks

JavaScript is currently disabled in this browser. Reactivate it to view this content.