Matlaw's is a seafood company based in Gloucester, MA and has been known for their stuffed clams since the 1950s. In addition to offering delicious products, they are also committed to sourcing their seafood responsibly and sustainably. Matlaw's parent company, National Fish & Seafood, was a founding member of the Global Aquaculture Alliance and continues to provide stewardship and guidance to the industry as a GAA governing member. They are also Best Aquaculture Practices certified by the Aquaculture Certification Council – which includes guidelines for responsible farm to table shrimp sourcing – and they adhere to the Safe Quality Food Institute's international rules and regulations for safe food handling.   I recently had the opportunity to try the New England Style Stuffed Clams which come served in a natural shell, stuffed with breadcrumbs, chopped clams, minced celery, red and green peppers, and topped with paprika and parsley. These were delicious, and so easy to make! I just heated them in the oven for 30 minutes and they were ready to go!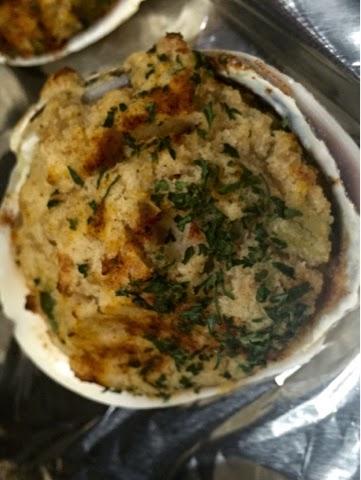 I served the clams as an appetizer, and for the main course I made this halibut with the mango salsa from my flounder recipe.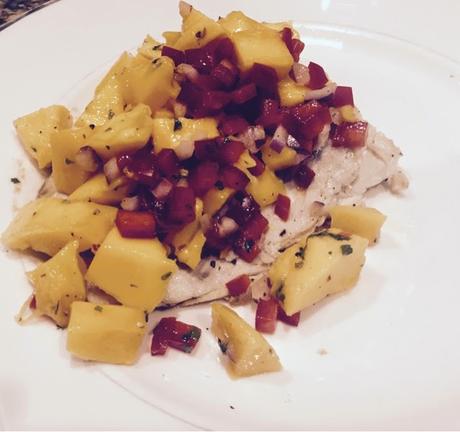 This fall Matlaw's will be releasing several new products in local supermarkets including seafood paella, salmon burgers, and several types of fried shrimp. I can't wait to check them out!