Hey guys,
So recently I have been trying out the Proactiv* solution products for a little over 4 weeks now and thought that now is the time for reviewing them! I have been testing out the Proactiv 3 step system which is available from Boots.
About the Proactiv 3 step system: Help your skin start afresh with this blemish banishing medicated 
skincare system. Acne-prone skin can be gently cleansed, soothed and smoothed in 3 simple steps, 
with results seen within weeks. Perfect for acne-prone skin and spots.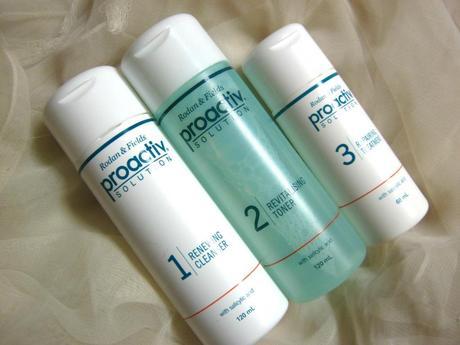 In this particular kit, I received the renewing cleanser (120 ml), revitalising toner(120 ml) and the repairing
treatment moisturiser(60 ml).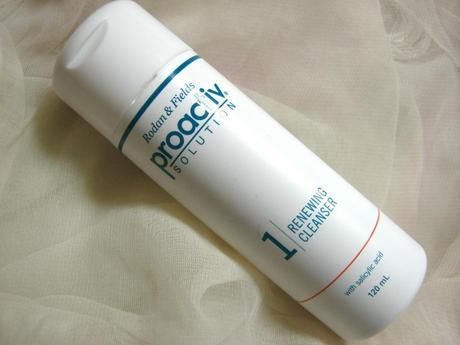 I quite liked this cleanser. It's of a good consistency and comes out as a blue color. It gently exfoliates with the tiny beads it has in it and removes any makeup or dirt etc. It doesn't have any scent to it either. This is a very mid cleanser which I like because I do have very sensitive skin. On my skin, after using this I didn't experience any tightness or dryness. I like the fact it contains salicylic acid in it because salicylic acid really helps my skin when it comes to blemishes.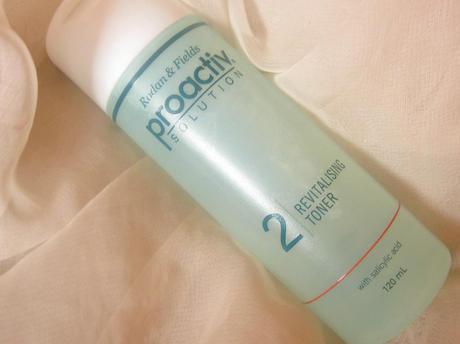 After the cleanser, I would use the toner which also contains salicylic acid. I am not huge on toners as they sometimes can be almost 'harsh' on my skin because its that sensitive but this particular one was quite gentle. It left my skin feeling soft and quite 'clean' but without stripping away all the oils. Now the way I used this toner was only on the areas that I had blemishes and on my whole face.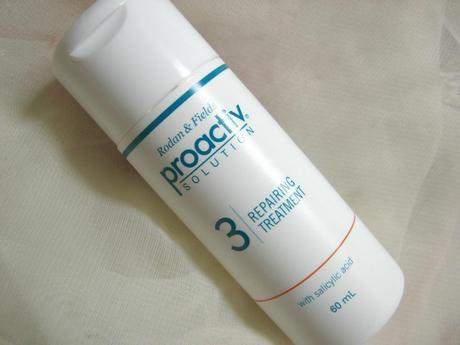 I love this moisturiser. Its really mild and gentle. I like that it not greasy and the consistency is great. It hydrates your skin really well and gets absorbed into your skin quite nicely and very fast. All in all a great moisturiser that also contains salicylic acid. 
I am not new to Proactiv. I personally haven't tried it before until now but I know my mom did which is how I know about it and I wanted to give it a go as well. When I tweeted that I am using Proactiv alot of people said that it never did anything for them but alot of people also said that they absolutely loved using it. When my mom used it, it didn't do anything for her either. I still wanted to try this because everyone's skin is different and every product reacts differently for everyone. I wouldn't say I have acne. I have more of a blemish prone skin or skin that's prone to breakouts. My mom has suffered from it so I always want to prevent that. I had very clear skin in my early teens and its just since the past year or so that I've stared to breakout. I was quite excited to trial this and see if it works for me. 
I have really noticed a difference in my skin. Lets just say that any breakouts I used to get have now stopped. It's not just me but other people have said to me that your skin looks great and have asked what I've been using. Any redness caused by the blemishes is now no longer there. I am not saying that I have a baby's skin now but its ALOT better than before. I know alot of people said that once you'd stop using it your skin will break out. I only use the cleanser, toner and moisturiser about 3-4 times week (I skip a day). The instructions say to use it twice a day but I never use any product for acne on a regular basis because once it gets used to my skin it stops working. You have to work out yourself how much product works for you (not just for this but for any skincare product). Like the toner, I only use about 3-4 drops on a cotton pad. I am currently not using any of these for the past week, and my skin hasn't experienced any breakouts. My skin has seriously become really smooth and soft. I would like to emphasis on the softness! Before it would sometimes feel slightly rough but now its so much softer It looks so much more even know and when I do apply makeup it looks so much better than before because its alot smoother. I had a great experience with Proactiv and I'll definitely continue using this. As with all skincare products and any skin concerns, research. I would recommend this because it worked for me and my skin. 
Have you used Proactiv before?Hareem x