Television show junkies are showing fondness to Satellite TV, and it is not surprising why. Long before its emergence, only viewers from large cities can enjoy a wide range of channel programming via Cable TV. The suburban residences were then deprived of having more entertainment options.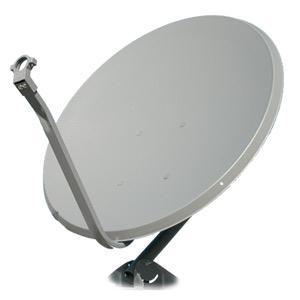 Satellite TV therefore revolutionized the viewing experience by addressing the loopholes of Cable TV. In many countries, satellite programming is even more preferred than its equivalent. Thanks, mostly, to the advantages that can be gained from it.
Benefits of Having Satellite TV
High-Quality Pictures
Satellite TV eliminates the usual hurdles that can get in the way of achieving a good reception. It defies possibility of signal distortion caused by hills, trees, and far proximities. Note that Satellite TV is operated through a triangulating signal. Meaning, the waves are beamed directly to the satellite, which later bounces the signal towards the dish.
Signal interference is therefore not a problem even in far flung areas.
This also paves the way for crisp and clear videos and sounds. Satellite TV, in contrast to cable, transmits digital waves and data in an MPEg-2 or MPEG-4 compression – two popular sources of HD video streams in computers and mobile phones.
More Channels and Wider Coverage
The range of programming options in Satellite TV can be staggering. In fact, many cable companies are struggling to keep up with the channel programming of satellite. Subscribers could have access to more than a hundred channels from different parts of the globe. The line-up of programming in Satellite TV is sourced from HBO, CNN, and ESPN along with myriad of local channels.
Satellite TV's power to send and receive the signals makes it possible to gain channels from other nations that are using the same process in broadcasting. At the same time, Internet access can be gained through the signals, although cable Internet could have more strength over satellite connections. Check out this page on cable internet.
Disadvantages of Satellite TV
Additional Expenses and Hassles
It is pretty obvious that Satellite TV entails the installation of a dish inside the house. Although the satellites are not built with tinier dimensions, they are still a bit challenging to position around the house. Much more, displaying the dish on the roof or pole may distort the aesthetic of an abode.
Subscribers also need to pay for the dish, which is even pricier when bought from the provider.
Susceptibility to Harsh Weather Conditions
The dish, being exposed outside the house, may malfunction when exposed to strong rains, snow, or lightning. Adverse weather may also affect the position of the dish, thus hampering good reception and channel programming. Note that subscribers also depend greatly on the placement of the dish itself. It should be directed on the direction of the signal source before it can function.
Homeowners should also ensure that there are no trees, buildings, or posts blocking the way. It is wise to set the dish with as much altitude as possible. It helps to get a high-quality dish that can withstand possible causes of damages.
Author's Bio: Krystine Joy Sitjar is a blogger that loves to write about Finance, SEO and Tech. She is also a big fan of strawberry frappe.
Acquire a free wordpress plugin here!