Well,
JĀSÖN Singapore
had an awesome contest on Facebook and the rules are really simple to join. In fact, I think it's one of the best type of contest, instead of the usual voting type of contest where unscrupulous Facebook users always tend to cheat in. All contestants need to do is to stop the animated GIF in their post at the right time to reveal the full bottle, or in other words the actual scent they carry in their range. In other words, no top half Tea Tre Oil while the lower half is of another scent/color. Basically, they will randonly choose 3 winners to walk away with a set of JĀSÖN body washes! Honestly, I just joined for fun with no idea I might be so lucky to be one of the 3 lucky winners to actually win a set of JĀSÖN body washes. Maybe my luck as the Queen of Shower Gels is working right for once in my life LOL Anyways, I didn't even know I actually won until someone tagged on the winner's post, which in turned pointed me to a new notification which in turned prompted me to go check out what's going on. A few clicks here and there and I was like "OMAGARR!! I WON!!" You can check out my entry/comment over at
JASONPersonalCareSG/posts/1015430655201287
or take a look at the shower gels I've won right below.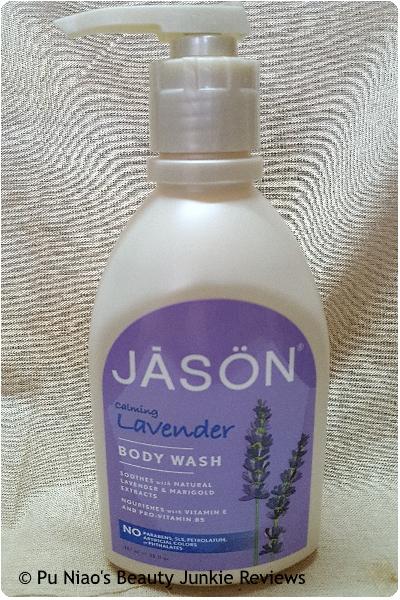 Calming Lavender Body Wash at 887ml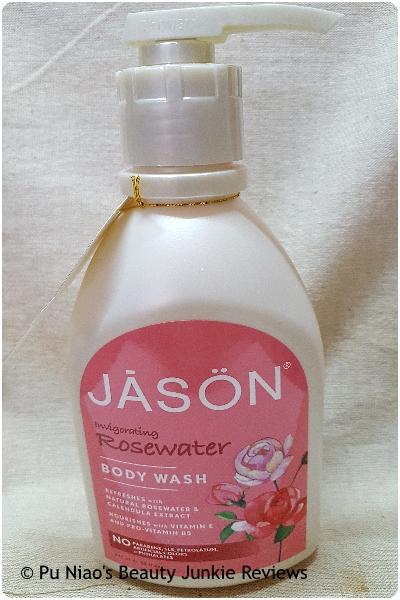 Invigorating Rosewater Body Wash at 887ml
Considering that a 887ml bottle of JĀSÖN body wash retails at S$12.90, I wasn't really expecting a big bottle, no scrap that, 2 big bottles of body washes. Well, needless to say, I am just smiling and grinning deliriously from the moment I knew I won until now, a week after I've redeemed my prize(s). It's still not too late to join and be one of the lucky ones to win a set of JĀSÖN body washes. Just go over to JĀSÖN Singapore Facebook page at
facebook.com/JASONPersonalCareSG/
,
Like
their page and join in. Here's wishing you Good Luck and once more, a fantastical THANK YOU to JĀSÖN Singapore for picking me as one of the winners :D
Why not like my Facebook page at https://www.facebook.com/PuNiaosProductReviews to be informed of latest samples I found, which is duly updated? It will definitely save you the trouble of having to hunt down samples :)