WHAT IS IT:
Lifebuoy Antibacterial Body Wash Cool Fresh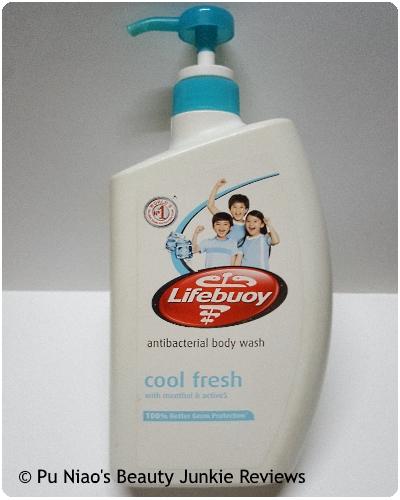 THE PRODUCT(S):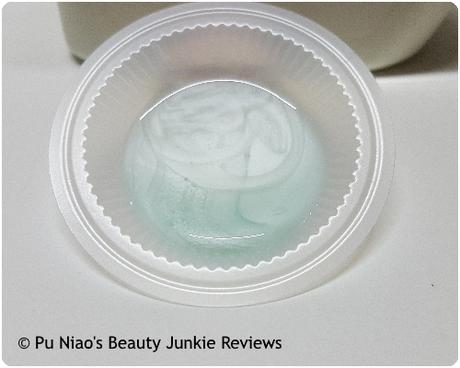 Lifebuoy Antibacterial Body Wash Cool Fresh:
Regular bathing with Lifebuoy body wash helps to prevent the spread of germs. With advanced germ protection ingredient Active5, it's menthol extract helps you feel cool and fresh.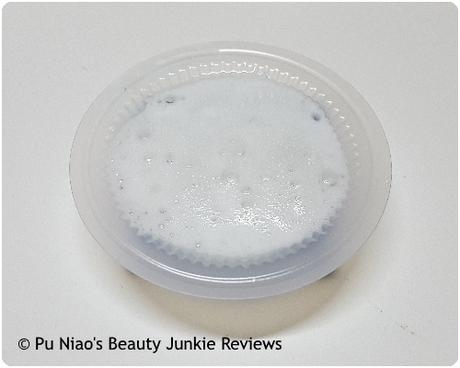 The shower foam actually has this really light blue base color, it smells clean and fresh with a light hint of menthol that doesn't overpower the nose. And my skin feels so clean and refreshed without feeling overly dry nor taut.
VERDICT:
As a kid, I used to hate showering. Don't ask, but most kids just hated showering partly because that moment after a shower, everything feels insanely cold. It doesn't help that there always seemed to be a nice and cooling breeze that is ever present right as soon as you stepped out of the shower. However, when I stopped/finished schooling and entered the workforce, my appreciation of having a long, comfortable, enjoyable and relaxing shower suddenly ranks much higher than having food or fun. In fact, it goes like this, where #1 is the highest and the lowest is at the bottom:
Shower
Sleep
Skincare
Enjoy the breeze, warm sunshine, breathe some clean air
Food and Drinks
I don't know about everyone and anyone else, but this is the order of what's important and what isn't the important anymore. Maybe when one gets older, one will actually appreciate the little pleasures in life more than before. I mean, see it this way, work (and school for some of us) is like a second home. 10 hours is spent on transport and at work while the remaining time in a day is at home. Minus the minimum 8 hours of sleep and you're only left with only 4 hours which you try to cram as many activities as you can before you need to get out of the house and get to work or school. That's life for most of us when we realized the concept of the word "time".
But sometimes, too much activity outside work results in sensitive skin that is prone to slight damage and sensitivity which in turns makes one scratch like a monkey. Like as if our workload isn't enough, add in skin irritants and this already feels like too much to handle on our plate already. But luckily,
Lifebuoy
is here to the rescue.
Lifebuoy Cool Fresh
actually contains menthol crystals that are derived from nourishing peppermint leaf oil and at the same time gives an invigorating refreshment to one's senses. The wonderful cooling sensation I get all over my skin is an instant refreshment and a perk-me-up and leaves me feeling fresh, revitalized and energised to continue where I left off with my activities.
People who know me will realize that I am famous for having "itchy" hands, touch touch a little here, grope grope a little there. And bam! Itchy skin occurs suddenly making me feel like I have ants and fleas crawling all over my skin. And yes, that is just how "sensitive" my skin is. Just a little irritant and I feel like I have dozens and tons of things crawling all over me. But
Lifebuoy Cool Fresh
is always there to the rescue for my skin. Let's just say it sucks a little when my skin feels a little strained due to sensitivity and I have to stop using my fancy scented shower gels for a day or two, so I can concentrate on getting that sensitivity issue out of the way with my trusted
Lifebuoy Cool Fresh
.
For
Lifebuoy Cool Fresh
, the shower gel itself is actually a pearlescent blue color and I like that it foams up really well. Once the foams are all foamy and whatnot, you can smell the cleanness and freshness of the shower gel. And the shower gel also rinses off easily without having to spend too much time, effort nor trouble on it. And I like the fact that my skin feels clean and refreshed from a day's dull tiredness without feeling it's too drying and taut/tight to the touch.
PRODUCT RATING:
✓✓✓
WHAT I THINK:
Basically, I am a sucker for scented shower gels and every once or twice a week, I would take the time and effort to use a
Lifebuoy
product to ensure my skin is in tip top condition to minimise the risk of skin problems. Also my shower sessions is that time of the day where I can totally relax and chill and take a breathe, so a full pump into my shower puff for all the clean and refreshed foamy goodness.
WHERE TO REDEEM SAMPLE:
No samples for redemption.
Why not like my Facebook page at https://www.facebook.com/PuNiaosProductReviews to be informed of latest samples I found, which is duly updated? Also includes updates to health, beauty & lifestyle tips regularly. It will definitely save you the trouble of having to hunt them down :)
Why not like my Facebook page at https://www.facebook.com/PuNiaosProductReviews to be informed of latest samples I found, which is duly updated? It will definitely save you the trouble of having to hunt down samples :)