April

22

2016
Trivia Answer: Kelly Ripa's kids names are Michael, Lola & Joaquin
First Fives: Mike O'Dea, Monica Caraffa, Jo Engel, Chuck Chiocco

& Karen Feldman
THE NUMBERS
Wednesday's Broadcast Top 5
Empire-FOX 3.6/9.4
Survivor-CBS 2.0/9.1
Criminal Minds-CBS 1.7/9.0
Rosewood-FOX 1.2/4.5
Modern Family-ABC 1.2/4.1
Wednesday's Cable Top 5
NBA Playoffs-TNT 1.4/3.4
NBA Playoffs-TNT 1.2/2.6
Big Ba

ng Theory-TBS .9/2.3
A

merican Dad-Adult Swim .9/1.9
The Cleveland Show-Adult Swim .6/1.2
Wednesday's Social Media Top 5
Empire-FOX 149,000 Tweets
Underground-WGN 31,000 Tweets
At Midnight-Comedy Ce

ntral 20,000 Tweets
Survivor-CBS 20,000 Tweets
Catfish-MTV 19,000 T

weet
s
Early Morning Ratings for the Week of 4/11/16-4/15/16
Today Show

1.

5/1.8
GMA 1.4/1.6
CBS This Morning .9/1.0 
THE SHOWS
Scandal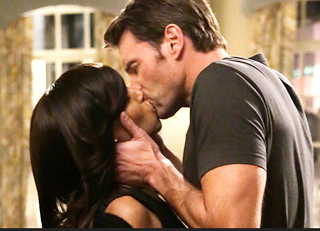 We learned a lot about Jake and his crazy relationship with Rowan/Command. We knew that Rowan was a twisted motherf*cker but after this episode didn't you say to yourself, or to anyone in the room "Man that guy is one f'ed up, twisted motherf*cker" I mean whoa. Shout out to Joe Morton. That's the episode to send to the Emmy people. If that doesn't get you one, I don't know what will. So what did we learn about Jake? For starters...his name isn't Jake Ballard, it's Pete Harris. Pete

's

father abused his Mom and molested his sister. He joined the military but had issues with authority and that's where Rowan came in. He took him, tortured him and trained him to kill. He may have also provided him with stain removal tips as the second he threw on his military whites, he headed over to his Dad's place and shot him in cold blood and then headed back to Rowan for a Shout/Tide combo and B16 orientation. Okay now we know all of that. Here's where I struggled with last nights episode. We learned that Olivia Pope is not only an amazing political strategist and DC fixer but she, l

ike Kerry Washington, is apparently also an Emmy worthy actress.

She can act crazy, distant and scarred. She can cry on cue, act drunk on cue and fall back in love on cue. What I d

id

n't get is why she wouldn't just tell Jake that her Dad just told

her that he

will slit

Jake's

throat if he d

idn't

marry Vanessa. Why did she once again have to mentally and verballytorture another man she loves? Hated her last night. Name the two songs f

rom the episode last night for some bonus points.
Lip Sync Battle
I honestly wasn't to excited for LSB last night. In a Prince funk, not that into Clark Gregg or Haylee Atwell. Wasn't even sure who Haylee Atwell even was. But then I got the theme...Marvel's Agents of SHIELD vs Agent Carter. Got it and guess what...they were both awesome. I met Clark Gregg once and thought he was a total d**sh but when you watch him dressed up and doing some Britney, maybe he was in a bad mood or something the day I met him. I'm willing to give him another shot if I meet him again at the Upfronts this year.
https://www.youtube.com/watch?v=86PZROJJaBM
THE OTHER STUFF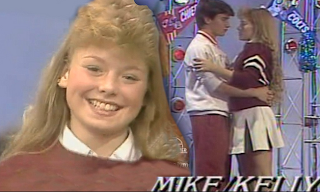 Okay so here's the thing...I used to be obsessed with a show on cable in the 80's called Dancin on Air. It went national and became  Dance Party USA but it started out as a local Philly American Bandstandy type show and a young, heavy, NJ big hair named Kelly Ripa was one of the dancers. She danced with a guy named Chris and they were THE COUPLE. This was wayyyyyy before Mark Consuelos. Anyway, there was a beautiful blonde girl who danced on the show and was obsessed with Prince. So much so that

viewers

only knew her as "Princess."  Princess LOVED Prince's "I Could Never Take The Place of Your Man" and for some reason this is my favorite Prince song. I f

ound

it a bit ironic that Prince's death stopped me thinking about Kelly Ripa for a

little while yesterday

. There was an odd intersection of these two lives yet again. Prince's music was definitely a big part of the soundtrack of my life. (Stolen line from Jonathan Karron-promised I'd give him the credit) I was lucky enough to see Prince in concert twice. One of those times was the Purple Rain tour and it was insanely amazing. Truly saddens me that he's gone but I hope wherever Kelly Ripa is

,

she can take a break from this Strahan

drama and

remember her roots and where she came from and how much fun she had Dancing On Air with Chris to Prince.
http://www.jukebo.com/prince/music-clip,i-could-never-take-the-place-of-your-man,qxr8qm.html
-All that hype over Dish losing Viacom nets for nothing. They worked it out and Dish will contineu to distribute BET, MTV, Nick and TV Land for a few more years. Wish I could say the same for Comcast and YES but so far, that's still a problem. The Yankees are sucking so I'd say the Comcast customers aren't missing much. 
-Duhhhhhh HBO renewed Game of Thrones & Silicon Valley. They don't have much, Game of Thrones is really the bread and butter at this point. 
Friday's Trivia Question: I feel like we should pay tribute to Prince with a trivia question. 
What

is

the name

of Prince's home in Minnesota? 
WWTM-Kristy
Like me on Facebook at Watching Way Too Much
Follow me on Twitter at tvnme
http://watchingwaytoomuch.com
[email protected]