Hello all! 
Hope you are all well! 
Spring is officially here and i'm far too excited! All the new spring/summer clothing collections are out and i'm trying my best not to go crazy, when it comes to myself I can usually hold back but Abbie's age group have the most gorgeous clothing when it gets to the warmer months! Abbie was recently sent a box full of goodies from Primark (lucky lucky girl!) and I wanted to share with you all the items we were sent! They are all perfect for the spring/summer months and are ridiculously cute too! So i'll now hand over to Abbie's modelling and will explain to you a few of our favorite items :)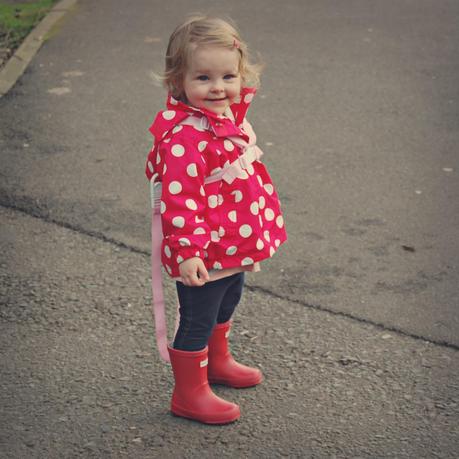 The item sat on the very top of the box was this adorable red polka dot mac, instantly I fell in love with it and we took her out for a walk straight away with her new jacket on! I paired it with some jeggings, a white polo-shirt and her Hunter Wellies! Can you say cuteness? She looked so pretty and didn't even mind having the hood up either, she has a little obsession with zips at the moment but luckily this jacket covers it up so no undoing her coat, yay!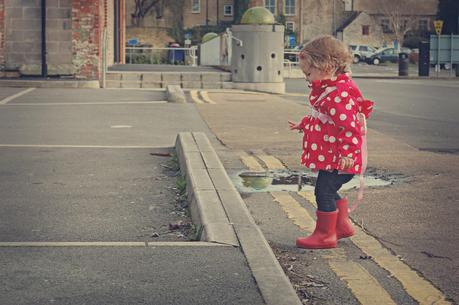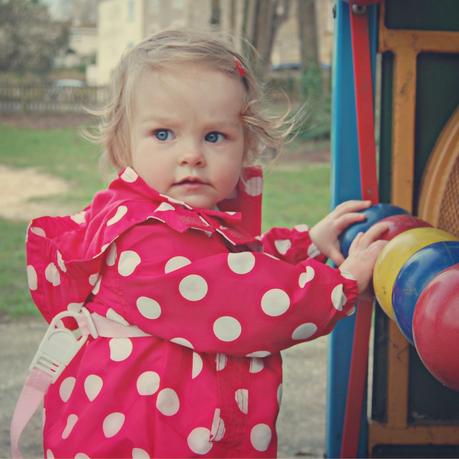 Another item we were sent was this adorable little white bolero, made from a pretty white wool and completed with a white flower brooch! It is perfect for the springtime to layer over a tshirt and to keep her a little warmer, plus great for Summer too for covering her up when we're out in the sun! It can be secured together using the little button at the very top which adds to the cuteness I think!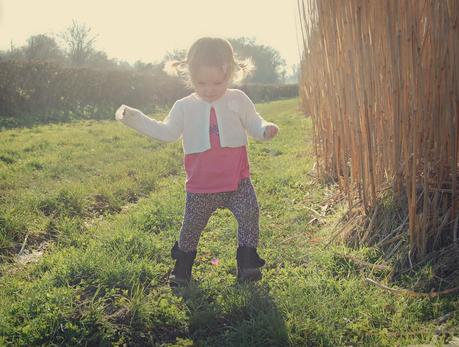 It can probably be paired with whatever you like but we decided on, a pair of cherry printed leggings, a pretty pink tshirt & her black Zara boots! We ventured out for a little walk as the sun was shining and took full of advantage of the warm weather! So we took a few snaps of Abbie adventuring the fields :)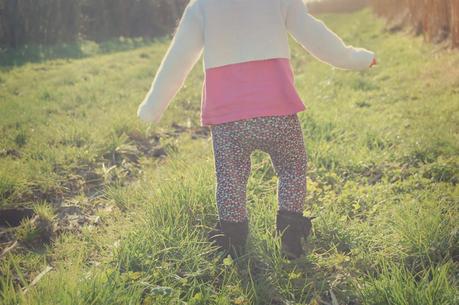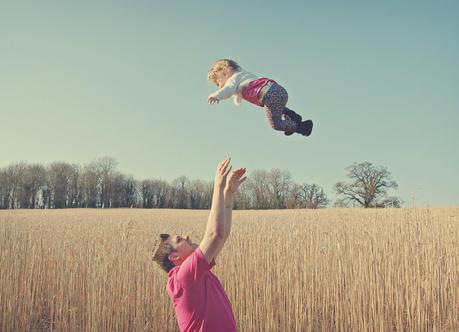 We used the bolero in her next outfit too as it just worked so perfectly! So the next item was this beautiful floral dress, I'm not really one to dress Abbie up in dresses or even skirts really but after putting her in this I have literally wondered why on earth I haven't done it sooner, she looks like a proper little girl and oh so adorable! The dress has a pretty floral pattern with pink bows on the shoulders and a detachable hot pink belt too, the back has 3 buttons which are super easy to secure! The outer fabric is 100% cotton and the lining is made from 100% polyester, it has an extra layer inside with a lace trim to add to the 'poofy' effect! The perfect dress for a girly girl, to a birthday party or just as a casual dress! :)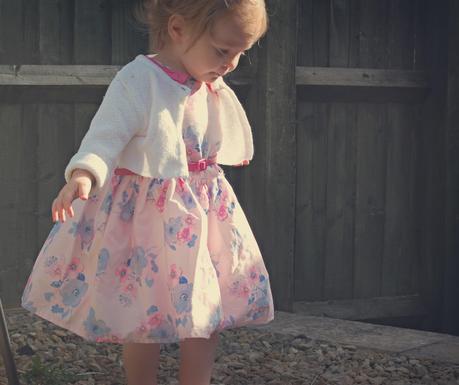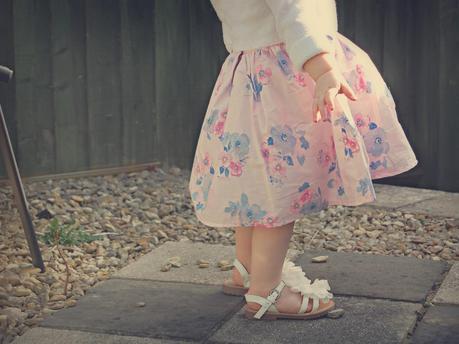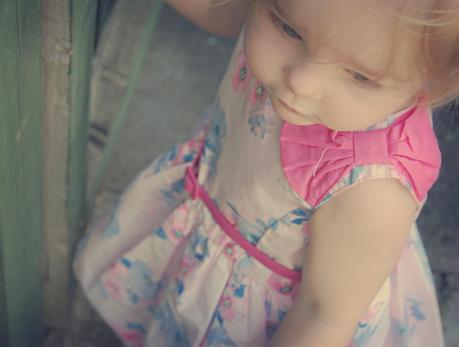 Our third favorite item was this absolutely adorable denim polka dot shirt! With little ruffled sleeves and peter pan collar, it is perfect for summer time and looks far too cute for words! Great for laying, be it with a long sleeved tshirt underneath or a snug cardigan on top, but perfect by itself once the summer hits too! Pair it with skinny white jeans or jeggings for a sweet spring look, or smarten it up with a dark blue blazer and some dark skinnies! :)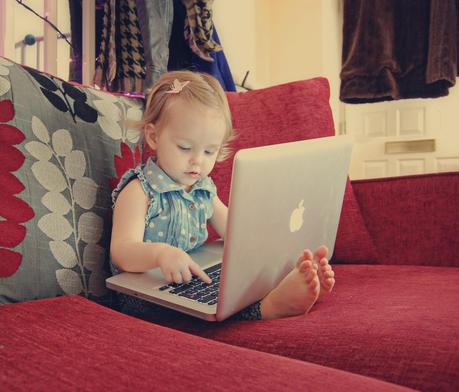 The first item I ever bought for Abbie was from Primark and I guess i'm going to be dressing her in their clothes forever! Especially with a brand new store being built not too far from me in the summer, yay! :)
Visit the Primark website hereCheck out the video below of their currenty and upcoming collection for the little ones!
)