In three weeks time, the Yorkshire Dales will once again play host to Beacons Festival, an event that has been picking up a lot of steam since it got going in 2012. It could have been very different after the cancellation of 2011′s festival, but Beacons rose from the puddles that caused the closure of the site to become one of the not-to-be-missed festivals on the UK calendar. Priding itself on being much more than just a music festival, the organisers have promised a fully revamped site for 2014, including heightened emphasis on the family-friendly atmosphere that helps to draw in a wide range of punters. Obviously, there is some seriously great music too, just look at this line up: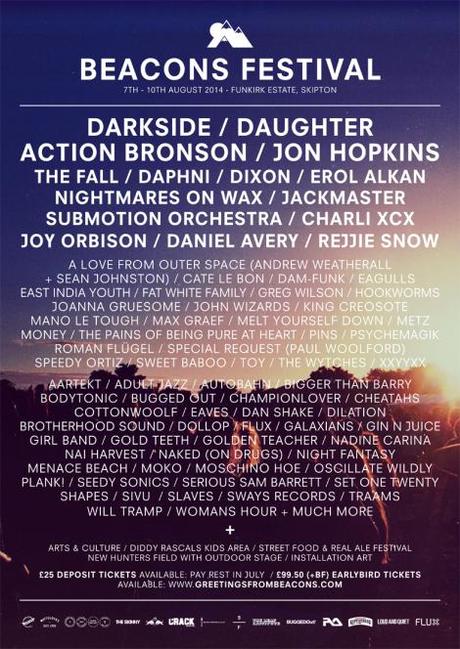 The most impressive aspect of this roster is undoubtedly its diversity. Rejjie Snow and Action Bronson appear high up on the bill, flying the flag for hip-hop, with The Pains Of Being Pure At Heart representing the sunnier side of indie rock and, perhaps most prominently, a strong focus on electronic music via appearances from Jon Hopkins, XXYYXX, Darkside and East India Youth. Since the poster went up, even more acts have been added, including the best live band in the country 65daysofstatic, Joan As Police Woman, Pawws and many more.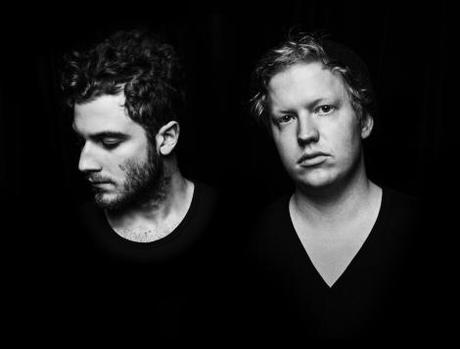 Nicolas Jaar's Darkside, who close the main stage on Sunday night.
Away from the music, Beacons has on offer an array of arts on offer for attendees. There will be a screening of Mistaken For Strangers, the much lauded documentary featuring Raccoon favourites The National. Also weighing in on the music documentary side of things is Pulp: A Film About Life, Death and Supermarkets, which will no doubt be a fun and entertaining way to shake off any hangovers. Warp films will also be getting an outing via a selection of shorts to be screened across the weekend, including the inimitable Chris Cunningham's Rubber Johnny, the downright insane Aphex Twin video.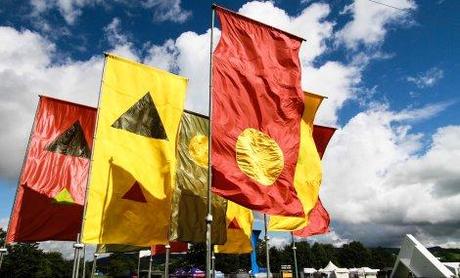 As if this wasn't enough, festival goers will also be able to experience whiskey tasting workshops, dance theatre, poetry and an ice cream stand that lets you mix up a flavour, then get on a tandem to churn it up yourself. Quite frankly, it will be impossible to get bored at this festival.
Tickets are still available here, so if you have any sense, get yourself one and join what will surely be the party of the summer. If you're not yet convinced, we'll be running features on the artists we're looking forward to most at the festival so keep your eyes peeled!