Hey guys! I'm proud to say…
I'm a college graduate!
Whoo hoo! We're going to the same restaurant my mom took me to before I graduated from junior high tonight to celebrate.
Okay enough celebration for now.
Breakfast
I made pretty toast.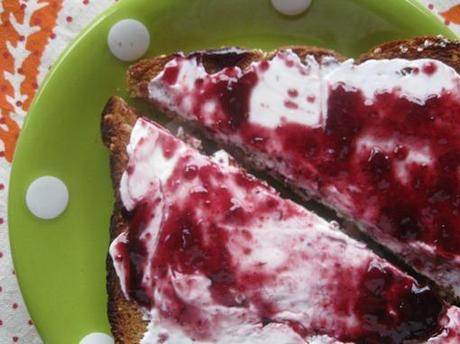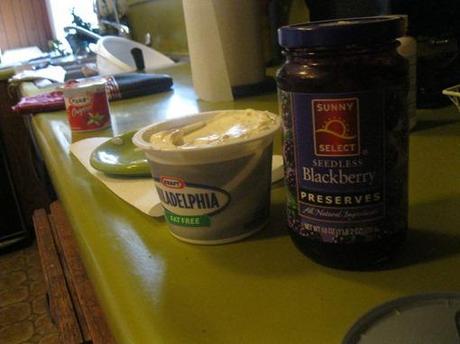 So here's how to make Pretty Toast: toast some bread, then top with cream cheese. Finally smear with a jam of choice.
Enjoy your pretty toast!
I also had some yogurt with my toast.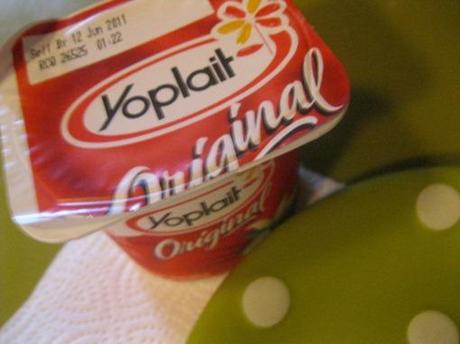 Nothin' fancy.
yogurt: 170  | pretty toast: 250
Lunch
On my way to campus I stopped at Whole Foods for a salad. My exam was from 12 to 3 and since I'm on day two of my new healthy diet I knew I'd be hungry.
I didn't get a picture but I had a Moroccan spicy carrot and wheatberry salad. It was alright but I don't think I'll get it again.
Salad: 120 calories
But I did snap a few picture to commemorate my last final.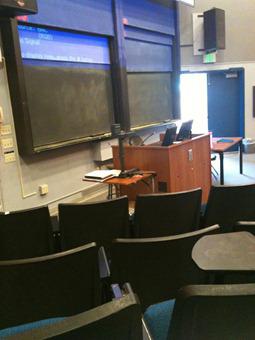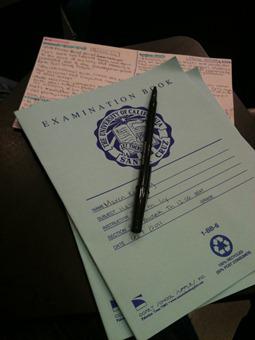 My last classroom and bluebook!

I feel like I'm walking on air! So cool to be done with school.
Snack
After I got home from campus I met up with Corbyjane for a treat, plus my salad did not have full "'til dinner" filling status.
I had an order of fried zucchini! LOVE!!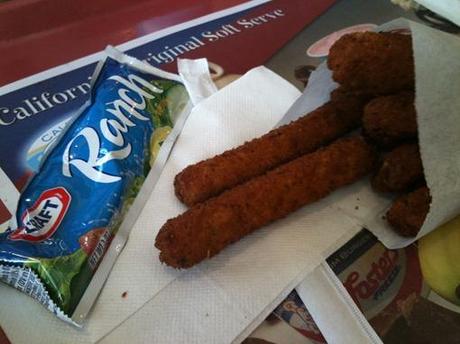 They're like crack! And so much better than mozzarella sticks.
I'm off to chill before dinner. I'll catch you guys on the other side of Turtle Bay

.