If you think that just jeans will suffice in Spring 2012 you're wrong. Your pants must be pretty something to go into public and not look like a walk of shame. It is more than just a statement piece at this point, its a hot must have item. I am not talking about pants that make you look like you are wearing a diaper, I am talking about pretty patterns, textures and more. Don't make the mistake of just plain denim in 2012. Express your self on the bottom half this year, leave the top to be simple and subtile.
This is the look: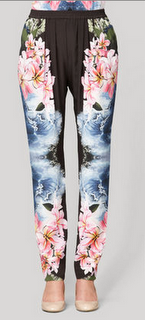 Stella MacCartney $1,165.00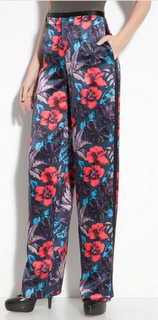 Marc by Marc Jacobs $398.00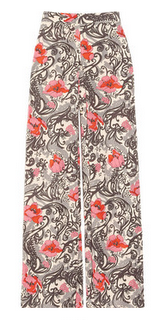 Net-A-Porter
on
Sale
$212.50
Looks from the "Cheepway":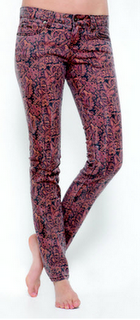 Billabong $54.50
click here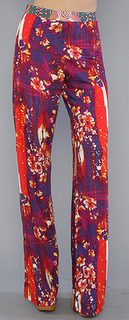 Karma Loop for $80.00
click here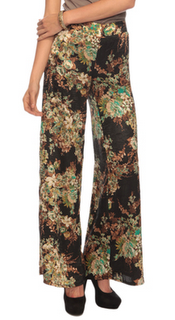 Forever 21 for $29.80
click here
For more looks and links look at Polyvore.com: Follow this link.... 
http://www.polyvore.com/floral_pants/shop?query=floral+pants
xo, 
L