Hello Friends!
I know I have been MIA! Hopefully this new post will inspire me to start regularly posting again. Lately I have been itching for some change in my life…. Maybe it is the overwhelming stress of day-to-day life of a city girl trying to express my creativity? Or is it that I just feel the need for a new larger purchase? I have been traipsing all over searching for new and exciting things to add to my home.
Not only am I very eclectic in my wardrobe but, home is no different. I like still finding more fun affordable items that suit not only my style but, my budget.
#1:
I fell in love with this coffee table the minute I laid eyes on it. I am a Cali girl by heart and love everything there is about the west coast! Not only do I like how low it is, the lines of it are fun and sleek at the same time. Fab.com is one of my more favorite sites to peruse when looking for inspiration for anything!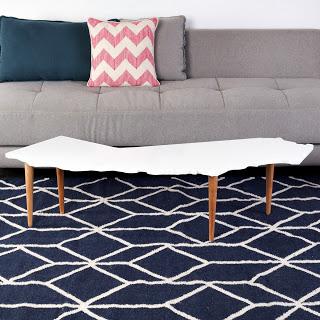 Fab.com
for $349.00
#2:
This rug would look killer under my new Cali coffee table! Its beach like, and abstract, just enough hint of color to throw some accent pillows on a gray couch! Oh how I am loving the start of my new themed home…. All you need is one special item that will set the tone and the rest will follow.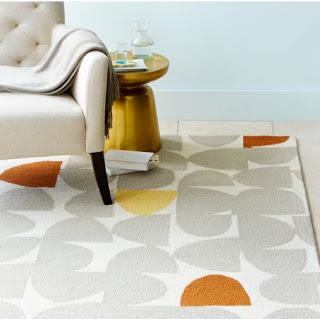 West Elm
: $599.00
#3:
I am pretty sure, if I were to ask my dad to make this for me he could. But the sanded look that makes it so organic yet current really adds to the beach modern look I am going for. It can be moved around easily and double as extra seating for a party (which I have guest over almost daily) so extra seating is a must!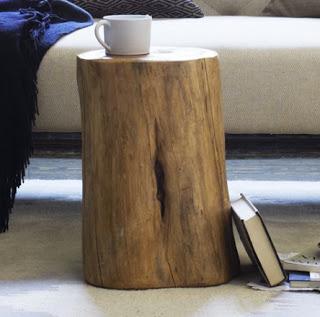 West Elm
: $199.00
#4:
Call me lazy or crazy, but I love me a good bean bag! The oversized ones I have been seeing are so fun! They also perfect to make into a bed for sleepovers. A fun idea too is to take one on the patio for a summers evening to watch the stars with a good glass of wine. They are one of my more favorite furniture options for my lifestyle.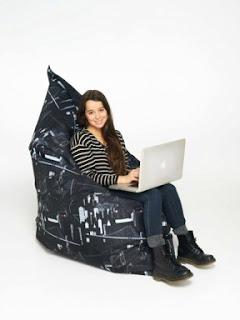 BeanBagBoss
: $169.99
#5:
Nothing brings me more joy than clean lines and interesting ways to present my little trinkets. When I saw this beauty, it totally screamed my style! I thought this would be a great complement to the white of the coffee table then the organic shapes in the rug will help show off whatever my heart desires to add to this bookshelf.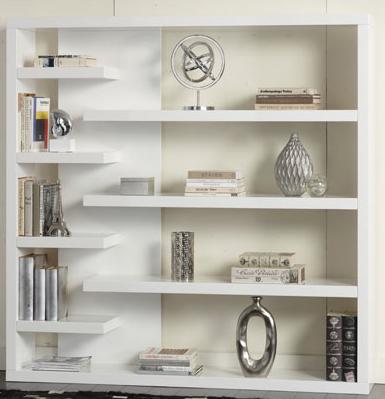 Plummers.com
: Price not listed.
#6:
Lighting is always tricky for me. I really do not like a ton of florescent lighting. I like natural light best and happen to have huge windows to enjoy this. However, I paint a lot at night and work on my jewelry after dark. So having a lamp that I can move and adjust easily is really important to me. That is why I choose this one. I like the shape and the movement it would allow me to have, from dinner parties to working on a detailed painting.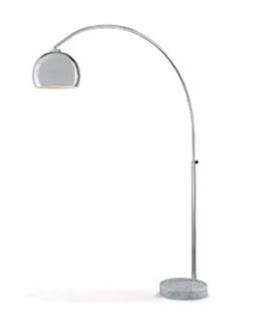 Plummers.com
: $289.00
#7:
Mirrors were always something my mom said would make a room look bigger and brighter. I thought this vintage one would be really fantastic to add some texture to the room. I love anything nautical, it reminds me of our family beach house in Mexico.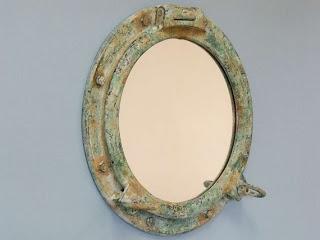 Etsy.com
: $189.99
#8:
Last but not least, a place to put my TV! I again like nothing more than clean sleek lines, I want all the cords hidden and something that will clean easily, it one quick swoop! This piece would be perfect for my style and functionality in my place.

Modani.com
: On sale for $490.00
Looking forward to hearing which piece is your favorite! Which one do you think I should splurge on getting?
Xo,
Trend Righter