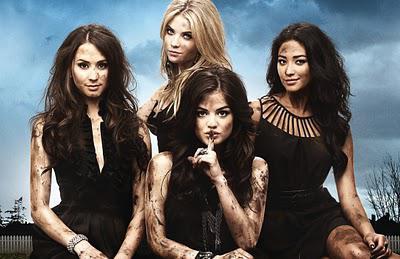 The Pretty Little Liars Cast
My ultimate guilty pleasure at the moment is Pretty Little Liars. Its like Gossip Girl meets I Know What You Did Last Summer with a hint of Twin Peaks for good measure. Great plots plus a ridiculously attractive cast, cliffhangers galore and fashion to die for means that the show is must see. For those of you who do watch you won't have failed to notice how fabulous the girls nails are in each episode. 
Taking inspiration from Pretty Little Liars here is The Never Too Broke For Beauty guide to affordable nail varnish to get that perfectly manicured Pretty Little Liars look.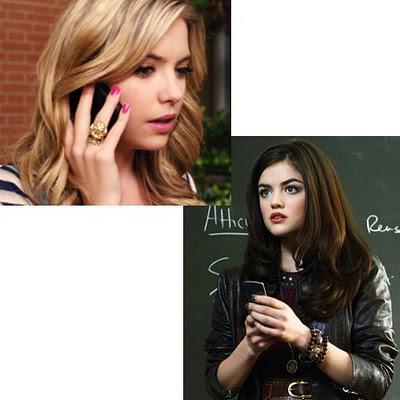 Pretty Little Liars Hannah and Aria rocking
perfectly manicured nails

Best for long lasting wear
Unlike the Pretty Little Liars cast I don't have the time to paint my nails every day so I love a nail varnish that is long lasting. My current favorite for long lasting finish is Maybelline's Forever Strong Pro. Not only does the nail varnish last for days without chipping it also comes in at under £5.00!
Best for easy application
Bourjois 10Day Nail Enamel in my opinion is the easiest nail varnish to apply. It has an angled brush that means that you can cover the nails in two strokes and get a very neat finish in record time. It is also long lasting, and ready to wear in just two coats and at £5.99 is an affordable treat.
Best variety of colours
Boots No 7Stay Perfect Nail Varnish is not my favorite because it isn't very long lasting. However if like the Pretty Little Liars you like to change you varnish each day, Boots No 7 Stay Perfect comes in such a wide range of colours there is one for every mood and every outfit. At £7.00 it is a little pricey so my advice is it stock up on Boots £5.00 off vouchers and treat yourself to multiple colours for just £2.00 each!
Best for those on a budget
Barry M Naill Varnish is a must have. There are a huge variety of colours, it's easy to apply, long lasting and only £2.99. Need I say more?
Best for those on a very tight budget
   On those days when £2.99 seems like too much to part with never fear because MUA nail varnish 
is available for a mere £1.00!!  With 18 shades to choose from you'll need some self-restraint not to buy them all.
Go on, treat yourself. It'll be our little secret!