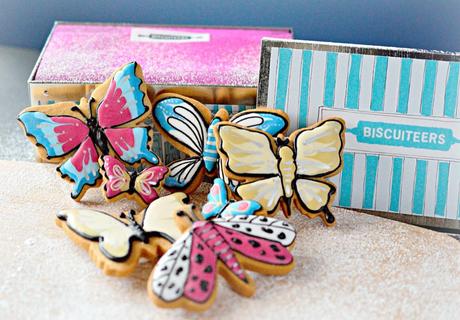 Mother's Day is this Sunday in the UK and for a last-minute cute pressie idea check out these fabulous iced biscuits from Biscuiteers – the London-based designer iced biscuit maker. Biscuiteers have different iced biscuit collections available for any occasion. Plus you can also personalise your biscuits. If not for this Mother's Day, then there's always a birthday or a baby shower or a reason to thank your mom – or somebody else – coming up. Or just send these gorgeous decorated biscuits for a quick 'just-because' gift!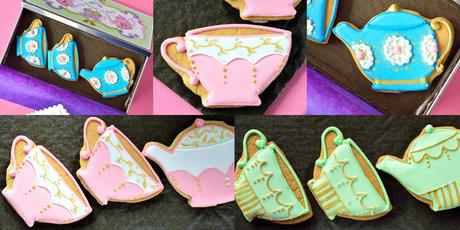 I just adore Biscuiteers decorated biscuits – they really are as pretty as a picture. How cute are these teakettles and teacups from the 'Tea For Two' Collection?! You can order them online with a next day delivery. There's also that all important Saturday delivery available within the UK, if you indeed are still looking for that perfect Mother's Day gift. Biscuiteers also delivers all around the world. How easy is that!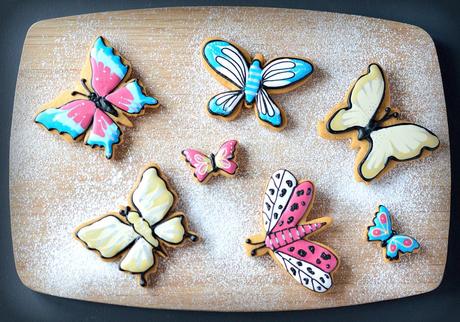 These absolutely stunning butterflies from the 'Butterfly' Collection are my absolute favourites. They are almost too beautiful to eat. But you just gotta have a nibble and suddenly there is no more butterfly left.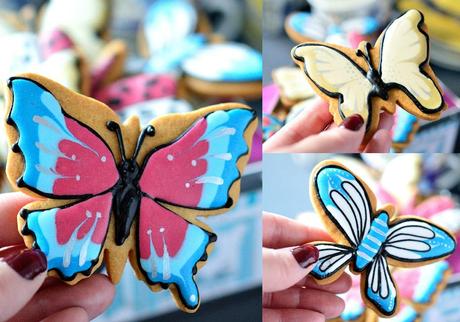 All Biscuiteers iced biscuits are handmade from beginning to the end. The details are just mind-blowingly amazing. If you want to learn to ice biscuits the Biscuiteers way check out their Biscuit Boutique & Icing Cafe in Notting Hill, London. You can treat your mom to an afternoon tea or make something special for her at the 'Icing Cafe' this Sunday. Or you can simply pop in to get your mom a box of these gorgeous iced biscuits. The Biscuiteers motto is truly fitting: 'Why send flowers when you can send biscuits instead?' Why indeed?!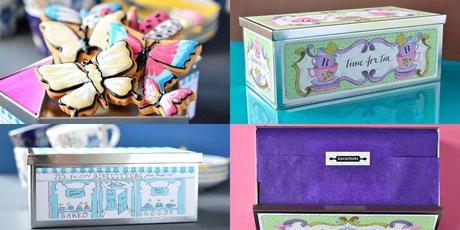 If the amazing iced biscuits alone would not be beautiful enough, they come in cuter than cute tins.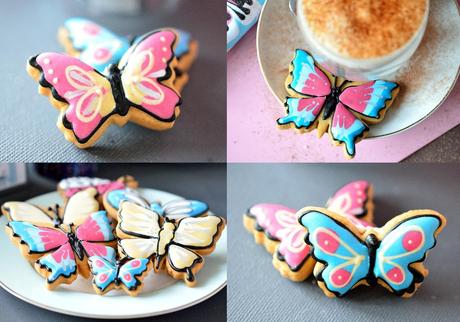 One question remains: One biscuit or two?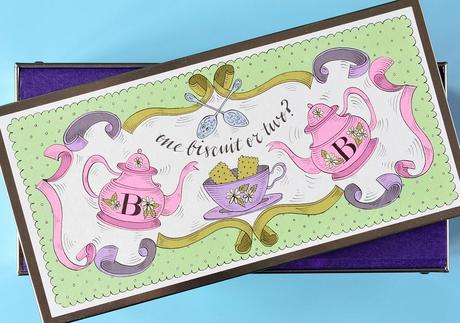 Also check out the Biscuiteers 'Man's Best Friend' range. Super cute!
You can make your own iced-like-Biscuiteers cookies with the help of Biscuiteers Book of Iced Biscuits.
For more info on Biscuiteers Collections check biscuiteers.com.
Photos: Marthafied