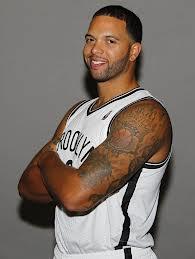 With a 22-point game in just 27 minutes, it looks like D-Will has finally found his shooting stroke, a stroke that wasn't present much of last season and even in this year's preseason as well.
A missed MarShon Brooks lay-up with the few seconds of overtime ticking away sealed the Nets' fate in their last preseason game for 2012 at Nassau Coliseum with a loss against that team in the "other" borough, the Knicks.
Wednesday's game was, simply put, determined by runs and streaks. The Nets had the first one in their favor, leading by a score of 23-16 after the first quarter. The Knicks had the next run, a more extended one, overcoming the Nets lead in the second quarter, held the lead by halftime, and then added on to that lead in the third quarter. The Nets shot back in the fourth quarter, going on a 17-3 run from 7:37 left in the quarter all the way until there was just one minute remaining in the final period, when Brooklyn held a 86-84 advantage. Just a few seconds later, two Chris Copeland free throws tied up the game at 86, sending it into that dreaded preseason overtime.
In the extra session, the Knicks' reserves overcame those of the Nets, on the strength of a few three-pointers by Steve Novak and Mychal Thompson. Those shots led to MarShon Brooks having the ball with one, maybe two, seconds remaining in the game. Then, Brooks, who was possibly fouled on the play, saw his potential game-tying layup rim out and the game end. The loss ended the Nets' recent three-game losing streak, which neutralized their three-game winning streak to start the preseason and evened up their record at 3-3. At least these games don't count.
The Nets played a pretty decent overall game on Long Island, but just didn't get enough offense from their starters not named Deron Williams. Speaking of D-Will, he probably had the best all-around game of any one player who played tonight. Deron scored 22 points on 7-16 shooting, in addition to 3-6 from beyond the arc.
Also, both of my random predictions from my
preview of this game
did not come true in the slightest, which aren't the best of signs for the Nets. Brook Lopez stunk up the joint with only one rebound and eight points in 23 minutes of plat when I thought, and hoped, he would grab at least 10 against the undersized and undertalented Knicks' frontcourt. MarShon Brooks, who I thought would score 15 points, only came in with 11, which came on terrible 2-10 shooting from the floor and 7-7 from the free throw line.
Some other observations I had from tonight's game
: Kris Humphries, Joe Johnson, and Gerald Wallace were very unimpactful in the game, combining for only 19 points and 13 boards. Maybe it was just fatigue and/or boredom from the meaningless exhibition-style of the game or maybe they just had a bad time. Regardless, they need to play better in the regular season for the Nets to be good. Very few off-nights allowed.......Andray Blatche didn't have the shooting touch today but did grab 10 rebounds. I like his versatility in that his offensive struggles won't take away from his defense and vice versa; a very good quality in a player.....C.J. Watson and Tyshawn Taylor both played very well (combining for 19 points on 9-15 shooting). So far in the preseason, they have shown to be a very competent pair of backup point guards who are nearly interchangeable on the court, other than that Watson is more of a speedster for fast breaks while Taylor is more of a halfcourt set kind of player.
Looking Ahead
These two teams do it again next Thursday, November 1st, at the Barclays Center for each of their season openers. I'm excited and I just can't hide it.