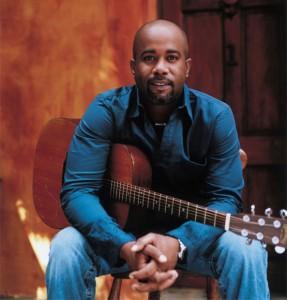 Darius Rucker
We are going out on a limb and predicting that Darius Rucker will bring his Southern Style Tour to Boots and Hearts this August.  Rucker's fourth country solo album, 'Southern Style,' will be released on March 31, 2015.  The disc's first single, 'Homegrown Honey,' was released in September.
Although no specific dates have been announced we know that the Southern Style Tour will launch in May in Holmdel, NJ and will includes a stop in "Toronto".   Joining Rucker on the tour are Brett Eldredge, Brothers Osborne and newcomers A Thousand Horses all of which could end up on the bill at Boots and Hearts in August.
Other possibilities for the upcoming announcement include:
Blackjack Billy
Thomas Rhett
Once again this year there is a noticeable absence of cowgirls in the lineup.  Here are a few of the ladies of country music that we think have a very strong possibility of making the cut for 2015.
Terri Clark – new album and a strong fan following across Canada make her a good bet for either Boots and Hearts, Havelock or Lucknow Music in the Fields
Lindsay Ell – one of Canada's greatest exports, Lindsay has been building a strong following south of the border and across Canada, we think it's time that she hits the stage at Boots and Hearts
Kira Isabella – #ShakeItTour need we say more? Kira has been honing her live show and is about to go out on tour so we would not be surprised if she's shakin' it at Boots and Hearts this summer!
Brandy Clark – Singer, Songwriter Brandy has been making inroads over the last year or so as a performer, she's also a good bet to fill the female quotient at Boots and Hearts 2015.
Who do you think will be announced? Who do you want to see added to the lineup?  Let us know in the comments!