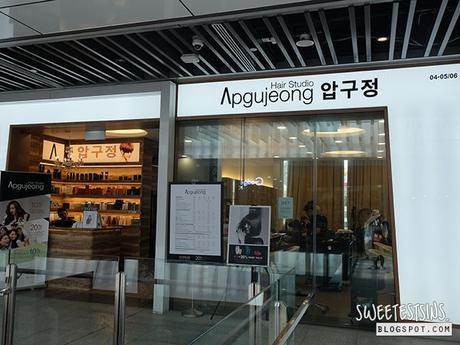 On the day prior to my Pre-Wedding Photoshoot, I headed to Apgujeong Hair Studio JEM to get my hair done.
Upon entering Apgujeong Hair Studio JEM, my stylist of the day, Kevin (Korean Senior Stylist) had checked my hair and did some recommendations according to what I wanted. As I was going for my Pre-Wedding Photoshoot the day after, I wanted to dye my hair as my roots have grown a lot and I wanted something natural, not too over the top, Kevin suggested Ash Brown and I let him work his magic on me because the pros know best, no?
After my hair color was done, the Salon Manager, Rain suggested a hair treatment to tame my frizzy hair. He recommended Mucota Scena Treatment, a 3-step process which includes moisturising and conditioning, intensive repairing, protecting and sealing which helps to moisturize my dry hair.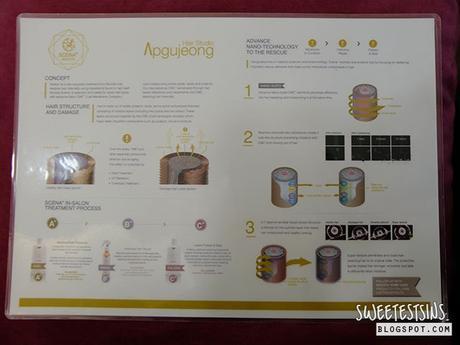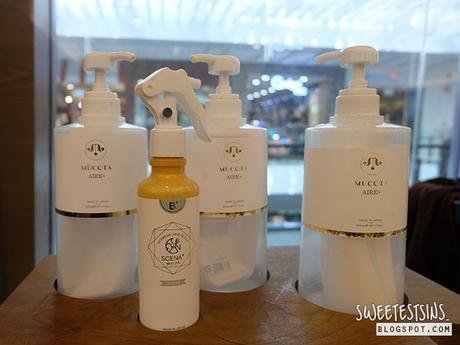 First, the moisture base treatment is applied to prep the hair to make it soft and hydrated. Next, the intensive hair repair is applied to repair damaged hair and improve hair texture. Lastly, luster protect and seal is applied to prolong treatment effects and to keep hair shiny, smooth and silky.
For optimal results, its best to use professional hair care products after any salon treatment done. I was introduced to Mucota Aire+ and Keratase Reflection to help with moisturizing my hair as well as to make my hair color last longer.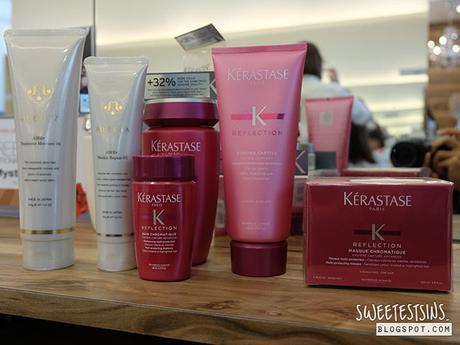 After 3.5 hours, meet my new hair color! I love how soft and smooth my hair felt after Mucota Scena Treatment!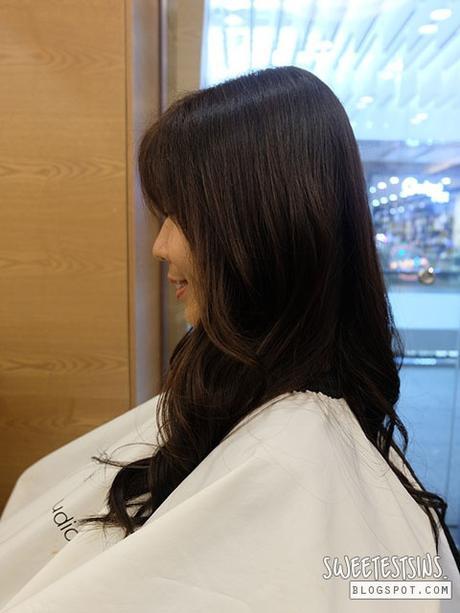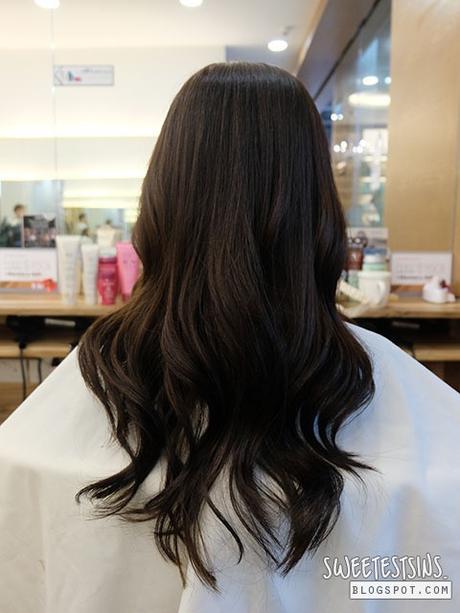 Special thanks to my stylist of the day, Kevin whom made my hair look and feel fantastic.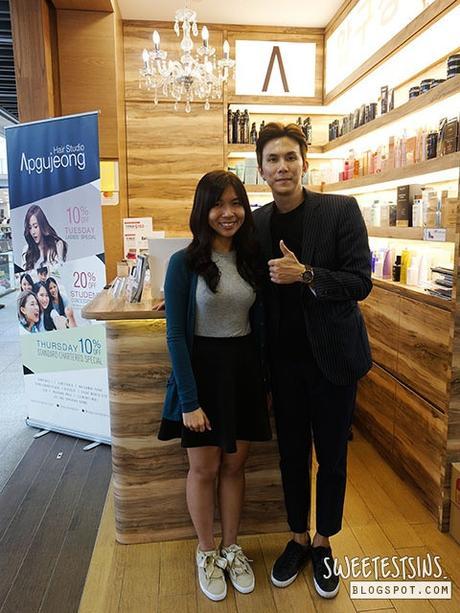 Rain also passed me Mucota Shampoo and Conditioner as well as Argan Oil to try. I have been using them religiously since then and I love how heavenly the Mucota products smell and how the Kona Argan Oil make my hair smooth and shiny.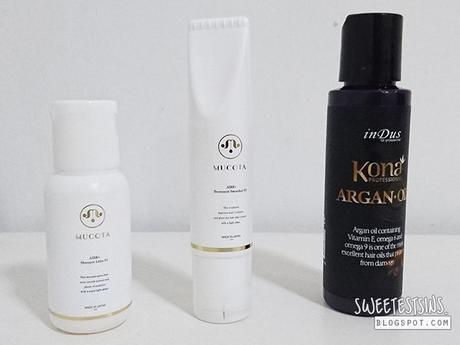 I have been using these hair products since I did my hair at Apgujeong Hair Studio JEM and I now swear by them! The Mucota products smell heavenly and the argan oil makes my hair smooth and very manageable. It also adds shine to my hair!
While my SO and I were out selecting our wedding bands last weekend, he also took the chance to snap some pictures of my hair in its usual state. I'm the typical let down my hair daily kinda girl.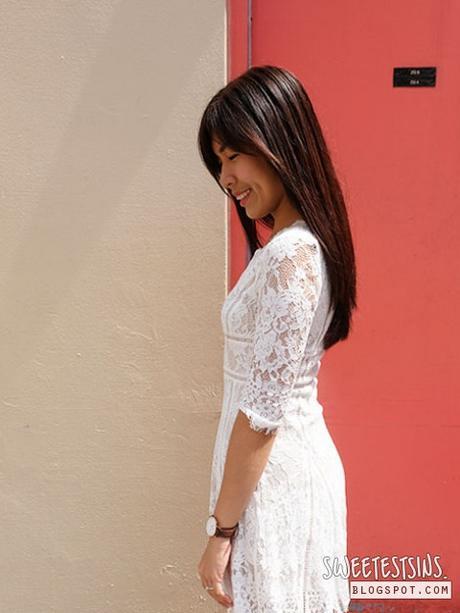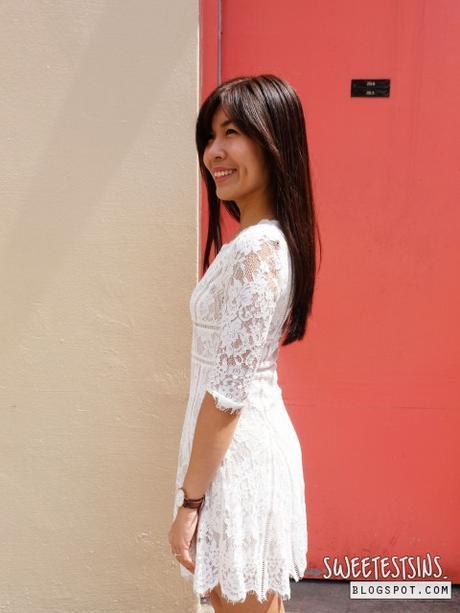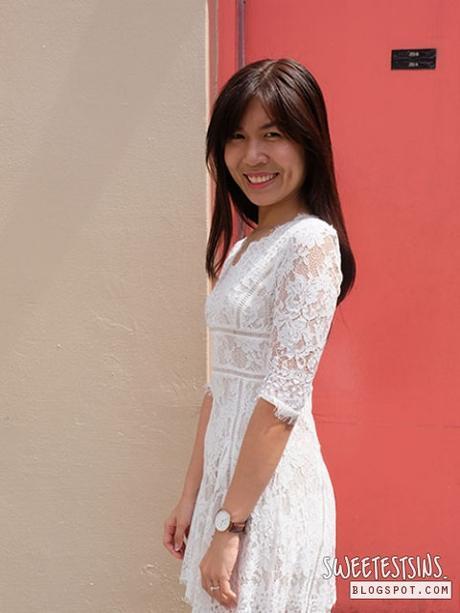 ​Apgujeong @ JEM  
​​50 Jurong Gateway Road
#04-05/06
Singapore 608549
​
Opening Hours:
10.30am - 9.30pm Daily
(Including Weekends & Public Holidays)
Telephone & Mobile:
+65 6694 0978 | 81120310
www.apgujeonghair.com


--------------------

CONNECT WITH

--------------------

SWEETESTSINS