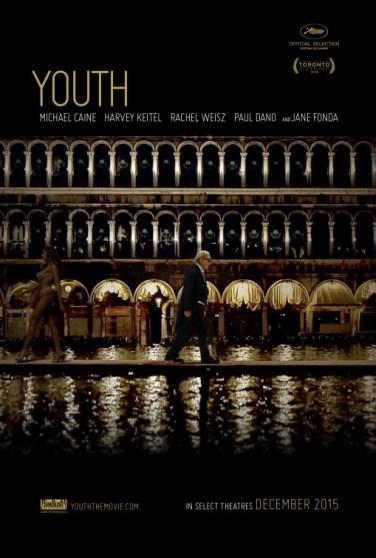 Paolo Sorrentino's new film "YOUTH" interweaves many themes, all framed perfectly by Luca Bigazzi's lush, sometimes surreal cinematography: Aging & Youth; Ambition & Apathy; Fleeting Memories; Lost Loves.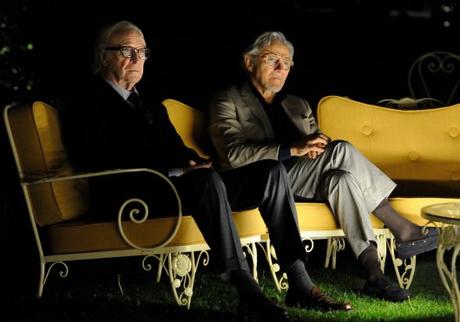 The film revolves around two old friends Fred Ballinger (Michael Caine) and Mick Boyle (Harvey Keitel) in their late 70s who have come on vacation to an Alpine spa resort in Switzerland. Mick Boyle, an over-the-hill movie director, is on a working vacation determined to finish writing a film that will be his last testament. Fred Ballinger, on the other hand,  wants a complete withdrawal from the life he once led as a renowned orchestra conductor and composer. "Tell them to forget me," he says to an emissary from Queen Elizabeth who has come with an offer of knighthood if Fred would agree to conduct one last performance of his most popular composition, an operatic medley titled "Simple Songs", for Prince Philip.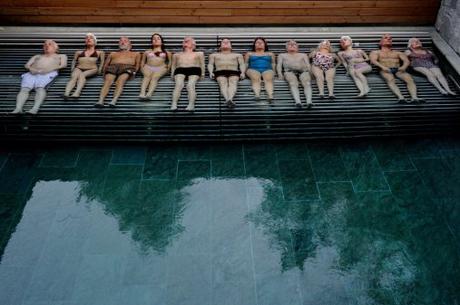 There is a certain romantic, playful melancholy in the film's vast, idyllic and secluded Swiss spa location. Sorrentino used those locations to allow the key characters the freedom to disappear, wander, or pace about as if the entire vast spa location was a lavishly-realized set, and for the audience an elaborate menagerie to observe.
The music clearly is a recurring character in the film, from Fred's original compositions to the songs by the eclectic entertainers who appear at the hotel. Pulitzer Prize-winning composer David Lang created Fred's music and the film's score. His work resulted in a soundtrack involving varied artists.  Paolo Sorrentino also included tunes such as a cover of Florence + the Machine's "You've Got the Love," is ever apt, and they seem to work very well too.
YOUTH climaxes with a scene of a beautiful, heart-breaking orchestral performance of "Simple Songs" by Grammy-winning Korean soprano Sumi Jo.  The piece's orchestration (even with unremarkable lyrics "I've got a feeling. I live near. I live for you now.") brings out a wealth of emotions that soprano singer Sumi Jo conveys through a heart-breaking performance.
For YOUTH, David Lang had to finish before the filming began, since the refrains of melody are an important plot point. Much of the inspiration came from Nino Rota's scores for Fellini's films, in particular Amarcord. "Like in an opera, you plant motives throughout the movie so that when the song comes, it feels completely new, but something you've heard before."
There is a mesmerizing scene in the film where Fred Ballinger is standing all alone in the countryside surrounded by cows. He hears cowbells and the sound of birds taking flight, and starts to conducts an imaginary orchestra with a whimsical piece "The Wood Symphony," synchronized with the motion of cows and with the only audible sounds coming from their cowbells. This was an original David Lang composition.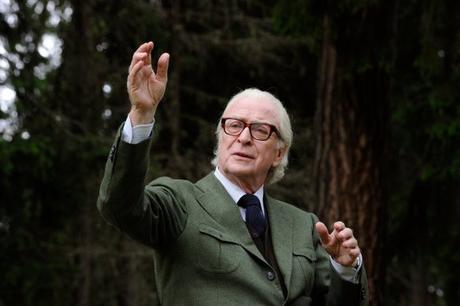 Fragments of "Simple Songs" are played by different figures: a young boy practicing his violin, and the virtuoso violinist Viktoria Mullova and the soprano Sumi Jo, who perform the work with the BBC Concert Orchestra on screen and on the soundtrack. "Youth" features another piece by Mr. Lang, "Just (After Song of Songs)," a haunting refrain performed by the Trio Mediaeval, a Norwegian choral group.  The soundtrack also includes pop, like songs by Paloma Faith, who appears in the film as herself.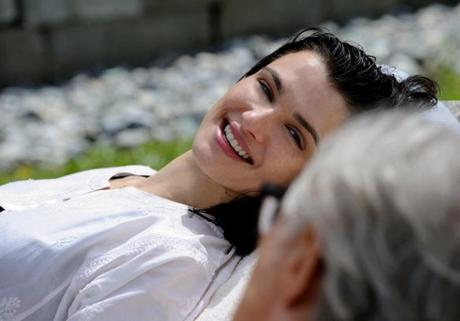 Paolo Sorrentino directed YOUTH in much of the same familiar style seen in his recent creation THE GREAT BEAUTY – a constant flow of images and ideas, organized loosely around a central theme. The Oscar winner (for The Great Beauty) fills every frame with images that constantly evoke his idol, the great master Federico Fellini. There are common themes that unite the film's Fellini-esque episodes, like the elderly couple who never talk at dinner, or the Miss Universe pageant winner who turns out to be smarter than she looks. The film creates its charm by simply acknowledging that saying something profound is just another stage in the never-ending process of finding meaning in everyday life. Fellini's influence is very clearly visible in a scene about reminiscences where Mick imagines all his female characters spread out over an idyllic Swiss pasture, reminding him of the past.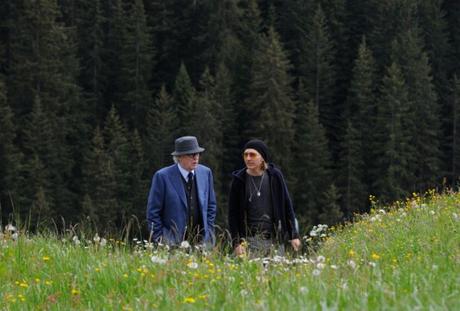 YOUTH succeeds in delivering its impact because of a certain chemistry between director Paolo Sorrentino and Photographer Luca Bigazzi which certainly delivered the results from a fruitful collaboration between the two. Bigazzi's evocative photographic composition in each scene brings to mind many references to paintings by Old and Modern Masters references.
The supporting cast includes Rachel Weisz, Paul Dano and Jane Fonda. The spa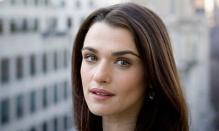 is also populated with a fair share of quirky characters, from an obese man sporting a Jesus pendant and a giant Karl Marx tattoo on his back to a masseuse (Luna Mijovic), dancing with her Wii to a hilariously unexpected Adolf Hitler.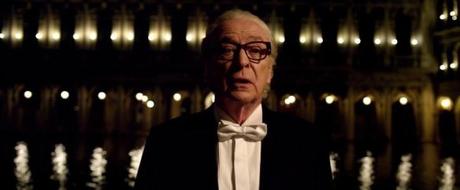 Cast: Michael Caine, Harvey Keitel, Rachel Weisz, Paul Dano, Jane Fonda, Mark Kozelek, Robert Seethaler, Alex MacQueen, Luna Mijovic, Tom Lipinski, Chloe Pirrie, Alex Beckett, Nate Dern, Mark Gessner
Director-screenwriter: Paolo Sorrentino
Producers: Nicola Giliano, Francesca Cima, Carlotta Calori
Executive producer: Viola Prestieri
Director of photography: Luca Bigazzi
Production designer: Ludovica Ferrario
Costume designer: Carlo Poggioli
Editor: Cristiano Travaglioli
Music: David Lang