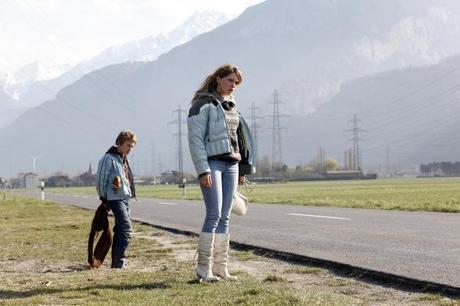 SISTER is an often touching, sometimes funny story about a pair of castaways and the moral awakening that brings them together and shows the director Ms. Ursula Meier under the influence of the Belgian filmmaking brothers Jean-Pierre and Luc Dardenne. (Even "Sister," the English-language title of the movie, which was originally called "L'Enfant d'en Haut" or "The Child From Above," evokes Dardenne films like "L'Enfant" and "The Son."). The Ursula Meier's French-Swiss co-production Sister, is Switzerland's official submission for Oscar Best Foreign-Language film consideration.

Simon (Kacey Mottet Klein) lives with his older sister (Léa Seydoux) in a housing complex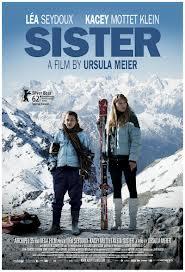 below a luxury Swiss ski resort, where he ekes out a living picking off relaxing resort-goers  from coat pocket to backpack, emptying them of money, gear and food. Every day, he sneaks up on to the slopes and in between these minor raids walks off with expensive skis that have been nonchalantly set aside by their owners  who live up in this high, rarefied atmosphere of wealth.   No one notices him because he looks so innocuous, as tiny and near-invisible as one of the birds pecking at table crumbs, and because he constantly changes his wardrobe with newly pilfered items. Then he sells it to buy food for himself and the jobless Louise (Léa Seydoux), who tells various boyfriends that this kid brother of hers is only staying temporarily. Simon and Louise are bound together by ties of shame, guilt and fear, and Simon's thieving is a pathetic attempt to buy love; he is a breadwinner of sorts but his stealing is also a kind of compulsion that he cannot understand, still less control.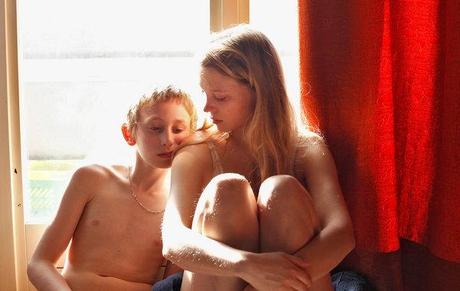 Simon has his stealing down to a science (until unforeseen circumstances). He knows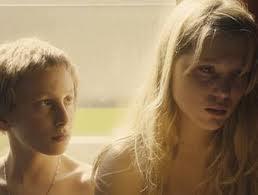 where and when to find the goods to steal and has a system that lets him transport the booty down to the valley, where he sells his haul to mostly young, returning customers. With his sister drifting in and out of jobs and relationships, twelve-year-old Simon takes on the responsibility of providing for the two of them.  He is able to keep their little family afloat with his small-time hustles and his sister is thankful for the money he brings in. But, when Simon partners with a crooked British seasonal worker, he begins to lose his boundaries, affecting his relationship with his sister and plummeting him into dangerous territory.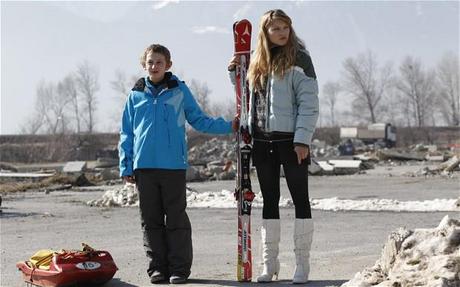 Louise tolerates the petty crimes, as she's otherwise focused and soon takes off with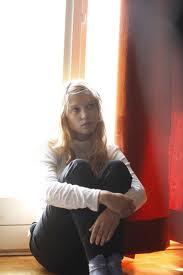 Bruno (Yann Tregouet), another loser who has nothing more to offer than a snazzy BMW. It's Christmas, but Louise has no problem leaving Simon on his own, even as it's soon revealed that she is actually his mother. Her assurance to him is that he's still with her even though everyone else wanted her to give him up.
Bruno dumps Louise, the mother and child bond, Simon runs into trouble with resort kitchen helper Mike (Martin Compston) and the chef himself (Jean-François Stevenin), but for vacationers all ends well, if not for the folks below. By then, the snow has melted, and Simon's season on high is over. Sister offers several reasons why the boy can't or won't return to ski-resort robbery next winter. But the movie also quietly suggests that, whatever he does, Simon will always be the boy from down below, boldly impersonating someone born to the heights.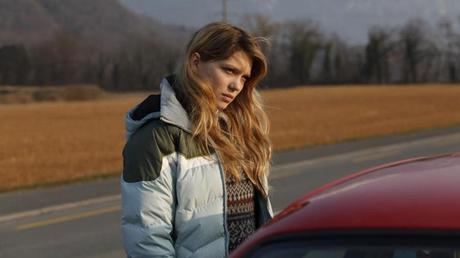 The second feature by director and co-writer Ursula Meier, who grew up in a nearby region of France, Sister is more naturalistic than her feature film debut, Home. But it explores similar themes, including eccentric family dynamics and life on the margins of European society. Simon and Louise embody poverty and unhappiness in the midst of affluence and contentment. Although Louise eventually becomes more central to the story, the focus remains on the character played by Klein (who also had a role in Home). In fact, Louise isn't mentioned in the film's original title, L'Enfant d'en haut — "the child from on high." Winner of a Silver Bear at the 2012 Berlin Film Festival, Sister is most memorable for its performances, especially Lea Seydoux's who is in an amazing stretch from her previous role as the subdued reader of Farewell, My Queen.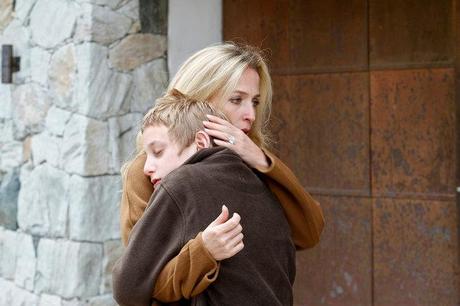 The movie was expertly photographed with handheld camera by Agnes Godard, who shot Home and many of Claire Denis' films. The crisp editing is by Nelly Quettier, another frequent Denis collaborator. The minimalist synth-and-guitar score was composed and played by John Parish; the voice of his frequent musical partner, P.J. Harvey, enters for the end-credits song.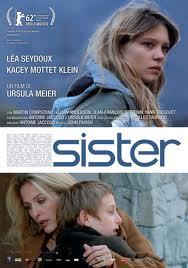 Directed by Ursula Meier; written by Antoine Jaccoud and Ms. Meier; director of photography, Agnès Godard; edited by Nelly Quettier; music by John Parish; set design by Ivan Niclass; costumes by Anna van Brée; produced by Denis Freyd and Ruth Waldburger; released by Adopt Films. In French, with English subtitles. Running time: 1 hour 37 minutes. This film is not rated.
WITH: Léa Seydoux (Louise), Kacey Mottet Klein (Simon), Martin Compston (Mike), Gillian Anderson (the English Lady), Jean-François Stévenin (the Chef), Yann Trégouët (Bruno), Gabin Lefebvre (Marcus), Dilon Ademi (Dilon) and Magne-Havard Brekke (the Violent Skier).