In addition to the magnificent St. Vitus's Cathedral, there were other sites of interest around the Castle. We made our way to nearby gardens from which we could enjoy superb vistas of Prague, such as the 14th century Charles Bridge [with the Old Town Bridge Tower at one end], a plethora of church spires, and bridges spanning the Vltava River. [We will see the towers at the other end of the Charles Bridge in a later posting.]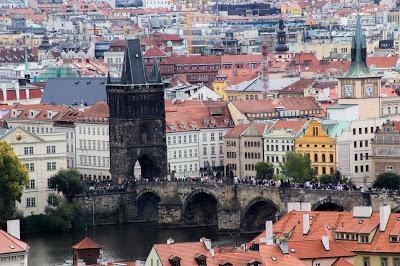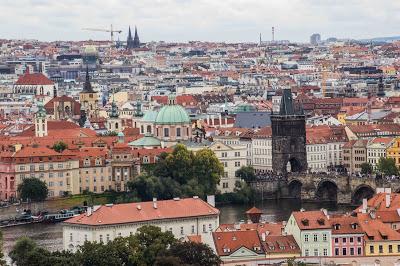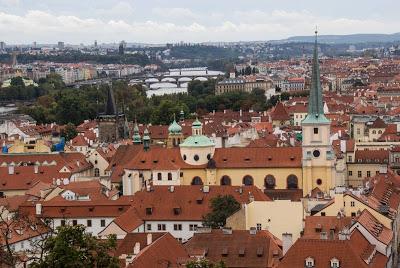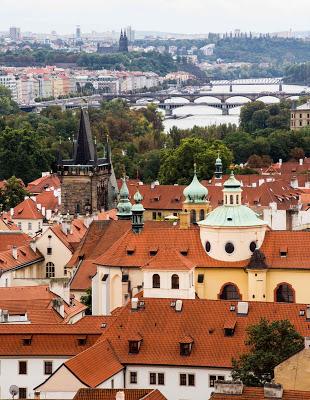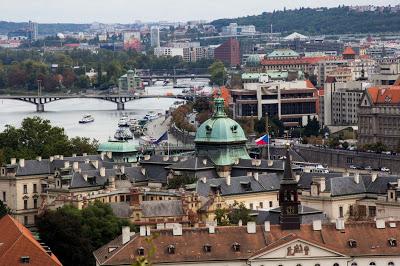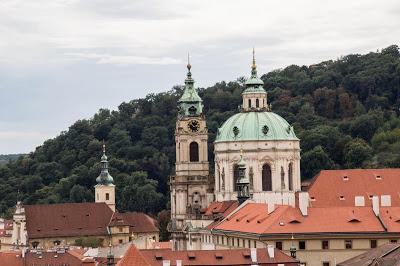 Our last exploration of the area was in Golden Lane, a short, narrow and picturesque street dating back to the late 16th century. The tiny houses originally were built into the arches of the Castle wall for the castle's guards and gunners. Over the years there were several transformations, but by the 19th century the area, unfortunately, had degenerated into a slum. In the 1950s, all the residents were moved out and the houses restored. They are now small shops selling books, glass, and souvenirs to the tourists who flock there. Nonetheless, they are quaint and photogenic. Golden Lane has been the home to some well-known artists and writers, including Franz Kafka, who stayed several months in 1917-18 in No. 22  [top image below].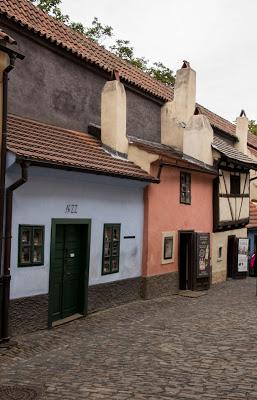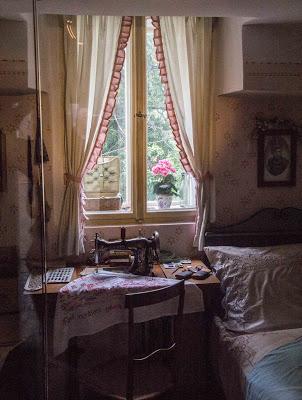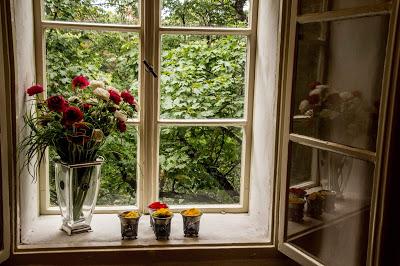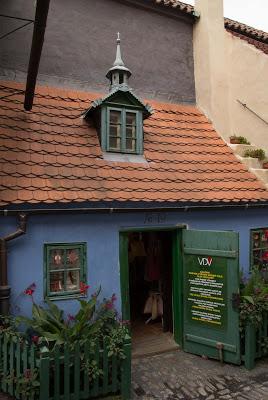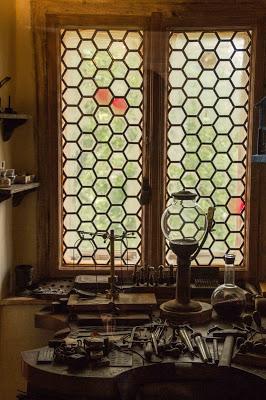 I've been remiss in not pointing out that our tour leader in Prague was Micha, who was our assistant leader in Budapest. She is a gem! Below is an unusual shot I caught of her through the glasses of a fellow member of the tour, as well as a conventional image.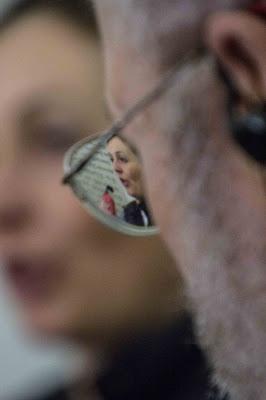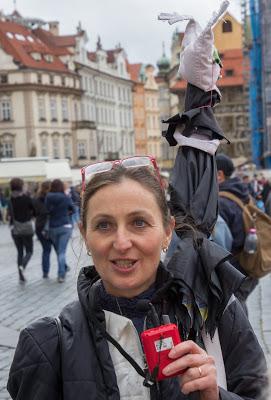 Next week we will wander through the Old Jewish Quarter.