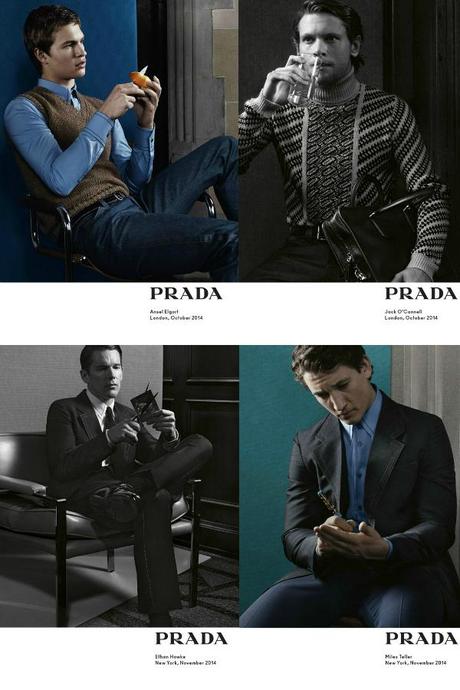 In the new Prada Men's Spring 2015 Ad Campaign we see four Hollywood heartthrobs performing mundane every day things which I had no idea could look even slightly sexy like drinking a glass of water or peeling an orange. Just give these hunky guys a knife, scissors, a pen or a glass and magic happens through the lens of the photographer Craig McDean in these intense shots for Prada.
Miles Teller (Footloose and Divergent) writes a note on his palm with great intensity. Obviously he does not have sweaty hands.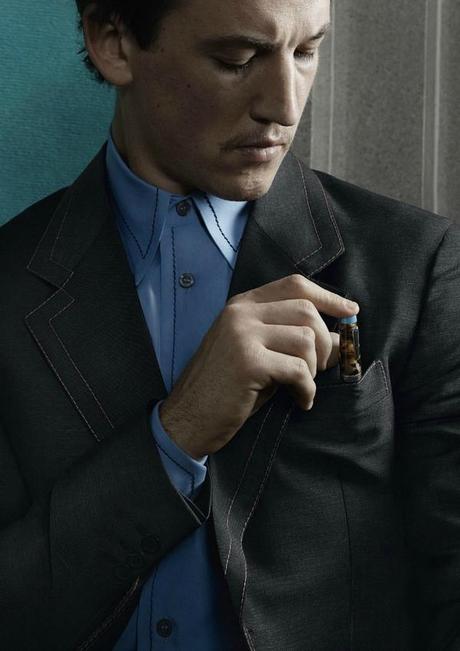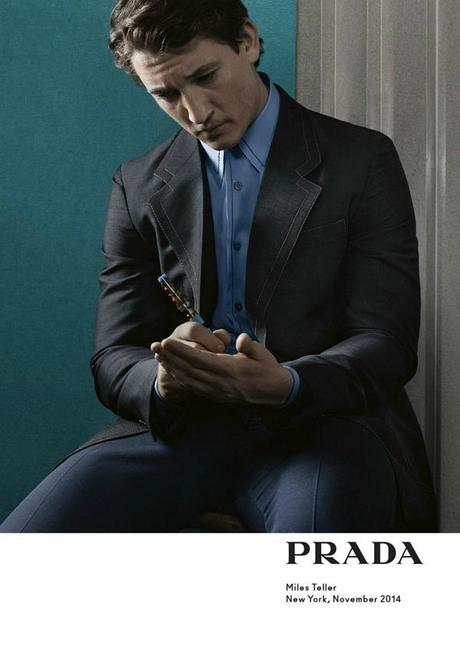 Ethan Hawke (Boyhood) does not play around with scissors because he is a man with great concentration and focus for the task at hand.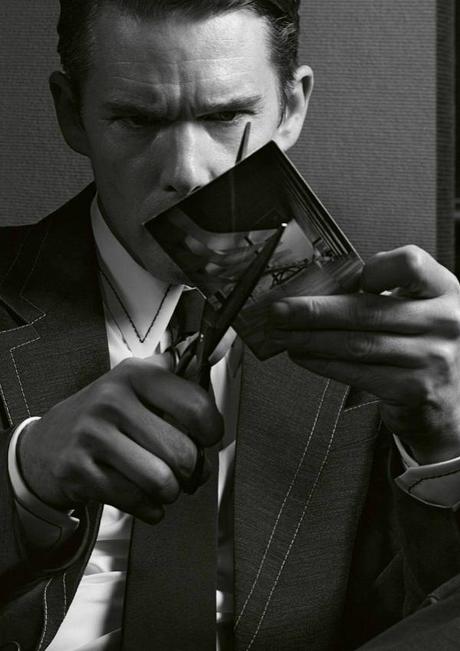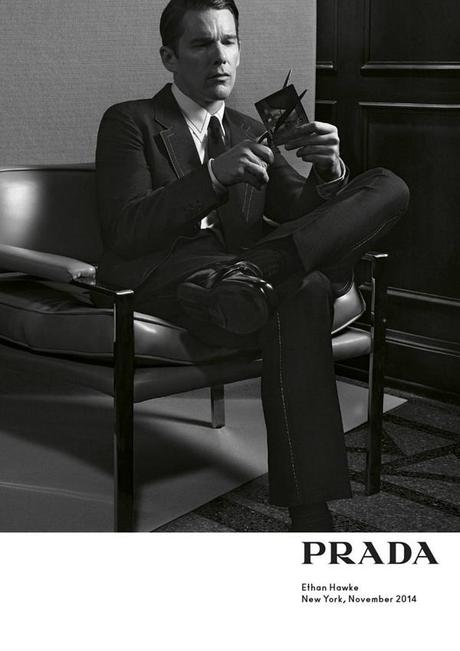 Ansel Elghort (Divergent and The Fault in Our Stars) gets his daily dose of vitamin C after he sophisticatedly peels an orange with a knife.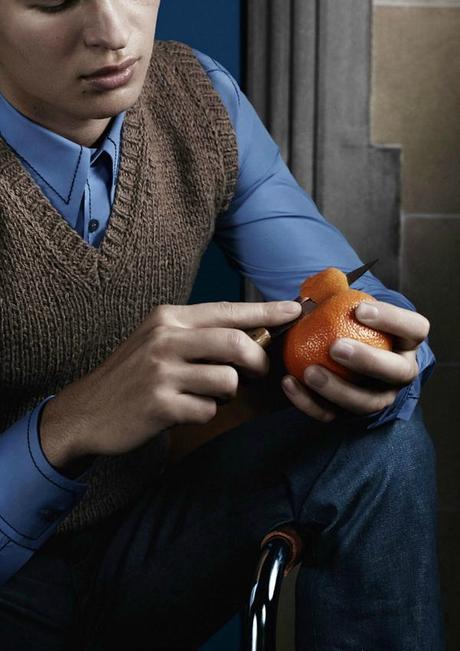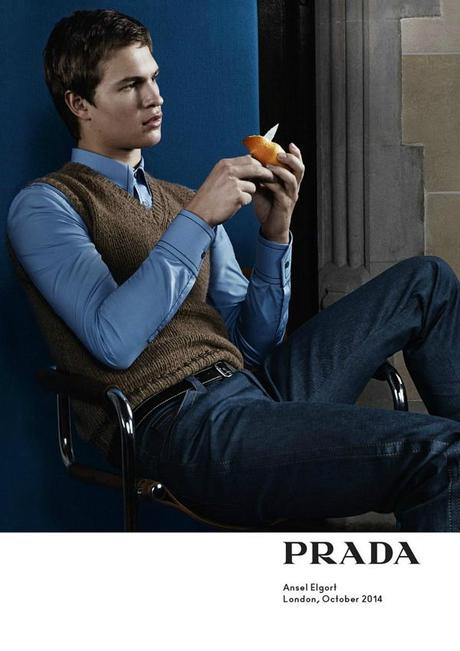 For Jack O'Connell (Skins and Unbroken) carrying a briefcase is thirsty work. Luckily he must have been a Boy Scout as he is prepared with a glass.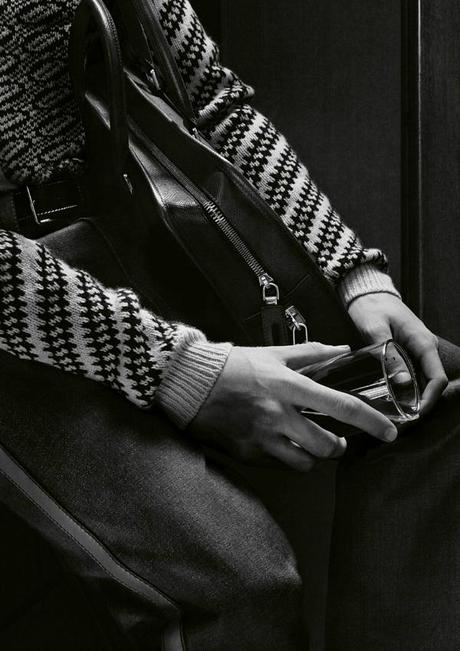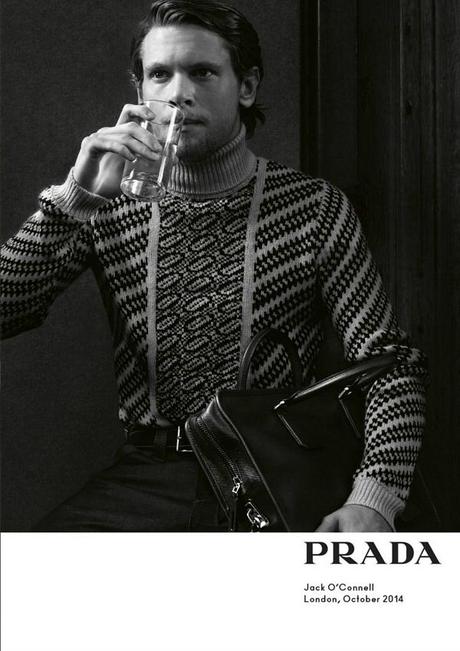 Photos: via ELLE