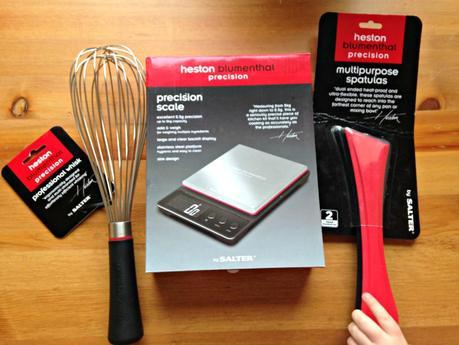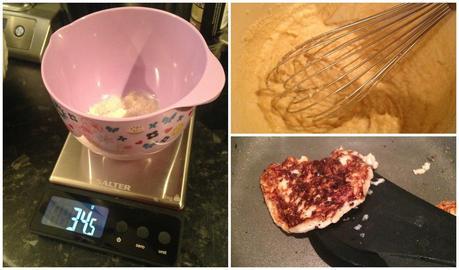 This morning I woke and thought I'd practice some pancakes.. after all, Pancake day is only 5 days away! We were recently sent some of the Heston Blumenthal precision range by Salter products to help us out with our pancake making. Exciting! 
We received the Salter Heston Blumenthal Precision Professional Whisk, Salter Heston Blumenthal Precision Multi-Purpose Silicone Spatulas & Heston Blumenthal Precision Kitchen Scale, Multi-Colour.
I was really impressed with all the products, they definitely deserve the title 'precision' and live up too what you would expect from a range from a professional chef. The scale is easy to use and compact but so precise measuring in 0.5g. The whisk is a great size, again easy to use and sturdy. The spatulas are probably my favorite product we received! They are amazing. They are high heatproof so I have experienced no melting on the ends which is amazing, this has happened with all my other spatulas haha! They are really sturdy as well just like the whisk so work well. I think this range is well worth the money!
Unfortunately my pancakes didn't work out! It was my first time using my Coconut Flour but I definitely need more practice before the 17th comes around! Whoops! 
Follow me: 

BlogLovin'

 // 

Twitter

 // 

Facebook

 // 

Google+

 // 

Pinterest

 // Instagram

*This post may contain sponsored or affiliate links and PR samples.