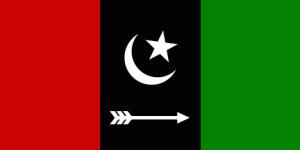 The Pakistan Peoples Party Parliamentarians (PPPP) on Thursday announced its election manifesto, with a special focus on a seven-point agenda promising to provide poor their fundamental necessities.
Party President Makhdoom Amin Fahim announced the manifesto during a press conference alongside other prominent party leaders here in Islamabad.
The manifesto promises to make a new province in South Punjab through the constitutional process.
The manifesto vows to increase the minimum monthly wage to Rs 18, 000 by 2018.
It also promises to increase monthly cash grant under Benazir Income Support Programme from Rs 1,000 to Rs 2,000.
The manifesto commits to reward Sindh a special grant to Karachi under the new NFC for being country's financial hub.
To ensure the healthcare for mother and children a programme will be launched for them via cash transfers and vouchers.
The manifesto commits to wipe out polio by 2018 and widening the circle of anti-polio campaign to all over the country. It also promises to provide the best possible security to the health workers.
The manifesto promises 10'000 higher education and technical vocation scholarships for Balochistan and Federally Administrated Tribal Areas (FATA).
It promises to legislate for giving special representation to the labours in national and provincial assemblies.
The manifesto renews the promise to focus over the provision of shelter to the poor low-cost housing schemes will be launched in this regard on the priority bases.
To promote industrialization and creating job opportunities, special Economic Zones would be established.
Initiatives for youth employment will be taken and a programme named 'Peoples Youth Employment' will be launched in this regard.