If your iPhone 5 battery is always low and you can't find the best solution for this problem, well MyTrendyPhone has found one for you. Today we present you a new external battery for the iPhone 5 Juice Pack Air by Mophie! This case will not only come to the rescue when your battery reaches the lower level,  but it will also give  an optimum protection and elegant look to your iPhone 5.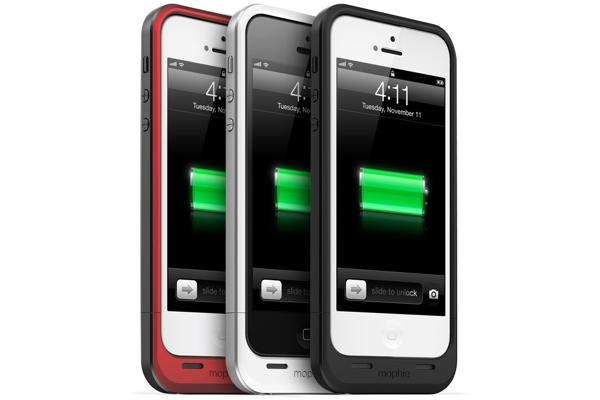 iPhone 5 Mophie Juice Pack Air Battery Case
Your iPhone 5 will gain an extra power with this 1700 mAh Lithium Ion battery, more precisely, it will provide you with up to 8 hours on 3G, 10 hours on Wi-Fi and even 40 hours of audio playback. In other words, it will double up the battery power of your smartphone. Sounds pretty amazing! The Mophie battery case for iPhone 5 is equipped with a special LED-indicator in the bottom that will show you the battery charging info. What is the best with this case is that there is no need for you to remove the case from the phone in order to charge it or sync it, so you are free to use the USB cable even when the case is on the phone.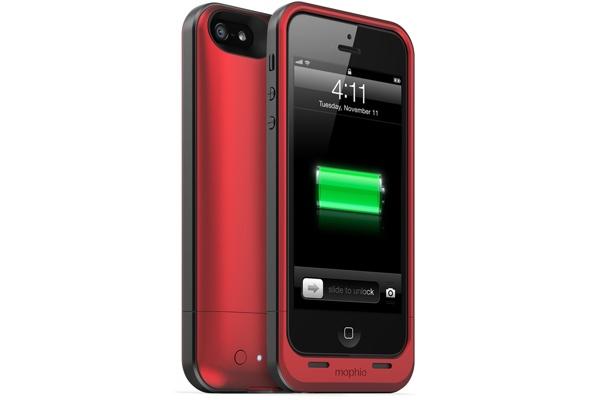 Morhie Juice Pack Air Battery Case for iPhone 5 – Red
As mentioned above, the Mophie Juice Pack Air is not just the iPhone 5 battery, but also a protective case so  it has all the traditional properties of covers, meaning it  protects your phone from scratches, abrasions, falls, and other forms of damage. Still, the Mophie Juice Pack Air battery is very thin, light and comfortable to hold. It  looks very elegant on the phone and it doesn't hide the beauty of your iPhone, on the contrary, it makes it look more stylish. Since it is certified by Apple Inc., there is no doubt that it will fit the iPhone 5 just perfectly.  This metal case has an innovative design and comes in three colors: white, black and red.