Goodness gracious, has it really been 20 years since the original Power Rangers first aired on television?! When was the last time you heard "It's Morphin' Time!"? Can't recall huh? If you are like me, then I'd say it was back in your care-free elementary school days. Fret not though, as a Power Rangers revival is on its way to a screen near you. Boy-howdy!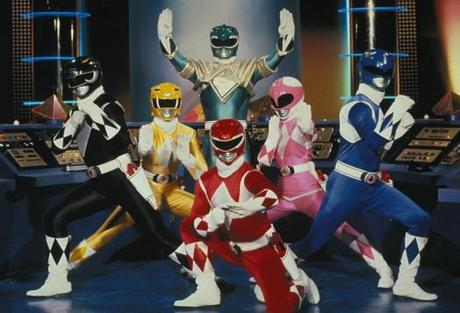 With all the hubbub going on at San Diego's Comic-Con, this one is something I cherish close to my heart. More of a commemoration than a showcase, the Power Rangers universe celebrates its 20 years of existence, from its humble beginnings, to its eventual rise as a recognizable icon and phenomenon worldwide. With a record of 800 episodes to date in over 150 countries, it is no wonderPower Rangers is trying to reclaim its former glory by winning over old and new fans.
Present in the panel are key people who made Power Rangers possible in the first place. Originally imported from Japan, the Saban Brands president Elie Dekel, explained how difficult it was to bringSuper Sentai to the United States market. But all the struggle and hardship paid off as the market were in their favor. From the "fertile" demographics, to the right casts and plot, and other tweaks that catered specifically to the American audience. Brian Ward, the producer of seven full seasons ofPower Rangers, presides over the panel describing the show as one of "the most successful action series in children's television history."
Also present was Walter Jones, who played the Black Ranger, earning thunderous enthusiasm and excitement from crowds. Alex Heartman, the Red Ranger from Power Rangers Samurai will reportedly be in the upcoming new Lost Galaxy series. Additionally, the comic relief duo Bull and Skull made an appearance on stage, providing some lighthearted spectacle and its signature slapstick comedy.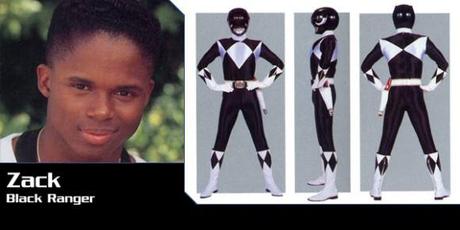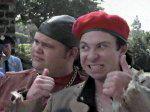 So there you have it folks, the biggest and juiciest news of all from the panel is the new Power Rangers: Lost Galaxy which will air on CW's (formerly WB) Saturday morning block called Vortexx, premiering on August 25, 2012. Longtime writer and director Tony Oliver said that the Power Rangersfranchise would cease to exist if it weren't for the dedicated and loyal fans that keep it alive.

Check out the exclusive trailer by Entertainment Weekly of the 19-disc complete DVD box set ofPower Rangers, here.
Added bonus, dopest guitar riff intro for a kid's show: