Greetings! Check it out y'all, we saw The Dark Knight Rises over the weekend and most of us thought it was a great watch. So, we thought it would be cool if members from the crew write out their first impression of the movie. This way you guys and gals can also get to know us better through our writing. Excited? You should be! Just kidding…No, seriously you should be.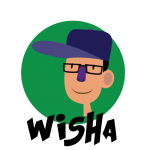 To be honest, TDKR did not give me the same impact that TDK did: shocked, in awe, and amazed by the Heath Ledger's performance and the plot progression. But that does not mean it was a less success, instead, Nolan took it to a different level that really humanized Batman. The list of amazing casts did kinda made the storyline predictable, but it was actually the path to Batman's fall that made the movie work very well. Nolan's interpretation of Bane was beyond impressive. His voice and body language are what makes TDKR a memorable masterpiece.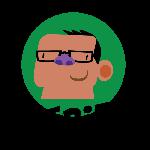 TDKR was more than i had hoped it would be.  It has a few flaws, but the overall package delivered.  Instead of the brisk and tense pace that we had in TDK, we have a character centric masterpiece that succesfully closes Nolan's gritty, and realistic universe (although, out of the 3, this one felt the most comic book'y).  Nolan continues to break down bruce wayne and batman as a chracter.  He continues to answer the question:  Well if your an angry, traumatized, orphaned, rich boy who dressed as a bat. what would break you down? How would your body and mind endure the years of crime fighting?  What would make you rise? etc etc etc… this is an epic, character driven, action packed conclusion that you must watch!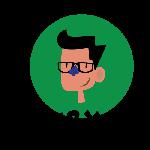 TDKR was as good as I expected it would be; no surprise there. When I watch a movie, character development is the most important factor for me in determining whether a movie is good or bad. TDKR had plenty of it and good character development at that. Characters I've grown attached to over the previous two installments of the trilogy have changed—granted some more drastically than others. Relationships between the characters are tested, loyalties questioned, beliefs clash, secrets revealed, controversies unraveled, tempers flare, fists fly and guns blaze…intrigued yet?
Recurring and new actors/actresses played their respective roles superbly, the script and story was well written and well paced and the cinematography was equally excellent. Overall, TDKR grabbed hold of me from the start and did not let up until the very end. You owe yourself to watch this movie, so go watch it if you haven't and see it again if you have.
P.S. What's up with people bringing their babies to a crowded movie theatre man? ANNOYING.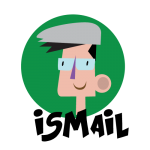 What did I think of The Dark Knight Rises? In a nutshell, it was great. It had everything you could ever want in a movie that will undeniably stand the test of time. Despite what people have said saying it doesn't top the previous installment of the trilogy, it was the conclusion that it needed and deserved. Not one where it became totally outrageous in scale, be it explosions or story. It has that continuity from the first two movies (flashbacks) and a fitting end to Batman's legacy. Admittedly it does have its faults. For instance, you might say the tempo was slow in the beginning. That's true and in retrospect necessary when considering the timeline since The Dark Knight (8 years). Bruce Wayne becomes the out-of-shape recluse holed up in his mansion completely out of touch with reality. Secondly, the introduction of new characters had to be factored in. Some character development (relations) between them are hastily done, difficult for the audience to grasp the instant connection they have. We had to witness Bruce Wayne come out of his caves for a grandeur purpose, and that's because of Bane's impending wrath. He fights once again for the greater good of humanity, yet you felt sympathetic towards him in the beginning for his loss of Rachel and Harvey…putting aside his personal feelings, he did his duty to be the savior of Gotham even if it meant dying. We eventually see Bruce Wayne rise to become the guardian of Gotham once more, taking his role as Batman the cape crusader in times of uncertainty and danger. The fights with Bane was as epic as ever. You can feel a real thickening air as Batman fights Bane. There was a real sense of danger and even death, to which Batman ultimately fall at the helm of Bane's brute force. Exiled and literally broken, Batman once again learns to overcome his fear. If people claim Rises wasn't as action driven as the first 2, they're right. It borderlines on being philosophical and ultimately seeing things come to an epic conclusion. We had to see Batman reclaim his right as the guardian of the city and cape crusader. In it are also some of the most heart-wrenching moments between Alfred and Bruce. I choked up. Enough said. I give it quadruple thumbs up.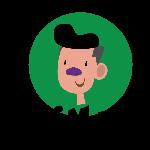 I'm going to write a quick impression fit for a single tweet: As convoluted and predictable TDKR was, I left the theater feeling satisfied and with a big grin.  Oh, and that latex on the batcycle.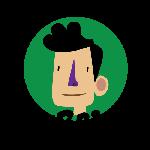 If you liked the previous two Batman movies then this will not surprise you.  The trailers and teasers for this film show us what the movie is about, no more and no less.  There wasn't a lot of character development going on but we get to find out as we go along with the movie, which is fair.  The Batman is as heroic as ever and the two new additional toons do not require any introduction.  Bane, the villain of this movie, is more sadistic then the Joker but isn't as intimidating or memorable but it suffices.
So is this movie great? Of course it is but not as good as the second one.  There are some plot devices that may confuse and disorient viewers but they are merely denting the quality of the movie.  Special effects are superb as always but there wasn't as much action as the previous movie.  Overall, fellow Batman fans and typical movie goers will enjoy this film.