Faith and her husband have been trying to have a child for years. The doctors say the only way for them to conceive is through in-vitro fertilization. But, because of their religious beliefs, they choose not to exercise that option. They come to you asking, Will we ever have the family we've dreamed of having?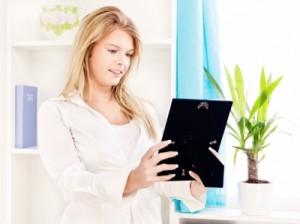 After overhearing some neighborhood gossip, 13-year-old Jean asked her parents a terrifying question – Is it true was I adopted? Just learning the truth, she is broken hearted and feels that her world is falling apart.
In contrast, Brian's parents told him the truth before he could say adoption. His very first memories are of him sitting on his dads lap, flipping through a scrap book about the adoption process. His mom and dad told him how they prayed God would send them a little boy to love, and he was the answer to that prayer.
When Jenna remarried, her new husband adopted her two-year-old, Theodore, as his own. Legally and physically, the biological father is now out of the picture. But they wonder what they will do if he shows up one day deciding he wants to be a part of Theodore's life and upbringing.
Adoption is when a person takes a child who is not his/her biological offspring and legally makes that child his/her son or daughter. Adoption is more than providing a bed and three square meals. Persons who adopt bring the adopted child into their family to provide love and care just as if the child was biological kin. Adoption has been a blessing to many needy children. And the need persists. The United Nations estimates there are 143 million orphaned kids around the world. In most cases, when a child is adopted, the birthparents' legal relationship with the child terminates. While adoption laws are often similar state to state, there is not a set of national adoption laws. Telephone Psychologist can help out you.
According to the US census (2000), 1.6 million adopted children were under 18, and 473,000 adopted children were aged 18 and over (2.1 million total). Though it is not a popular topic, due to genetic factors there is a greater chance that an adopted child will be more dissimilar to a parent in terms of temperament, intelligence, and physical type, than a person's biological children.
About the Author
eCounseling.com is the leading provider of online counseling and telephone counseling technologies, and exists to connect people who hurt with people who help, 24 hours a day, 365 days a year. eCounseling.com was created by counselors who perceived a need for better online counseling methods. eCounseling.com now boasts a full range of distance and in-person counseling capabilities in video and text chat, HIPAA-compliant secure email, and fully searchable counselor listings, all organized strategically around the top 40 most commonly seen counseling issues. Its directors include Dr. Peter Disoza, who practices therapy at Thrive Boston Counseling.
Article Source: http://EzineArticles.com/4329431
Image courtesy of marin / FreeDigitalPhotos.net