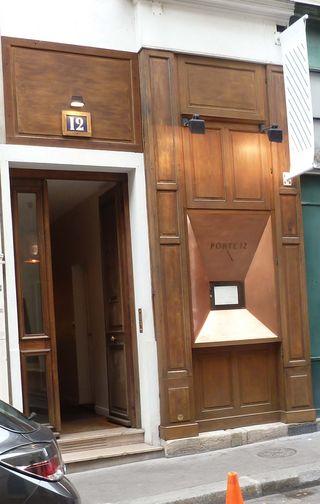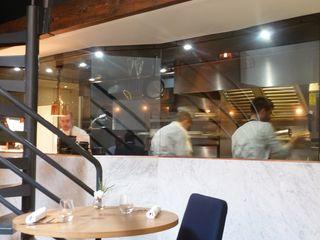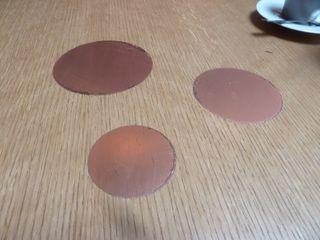 7.2 Porte 12, 12 , rue des Messageries in the 10th (don't be put off that it's the old Café Panique space) 01.42.46.22.64 closed Saturday lunch, Sundays and Mondays (Metro: Poissonniere) opened several weeks ago to rave reviews (especially about its mastermind, famed Taiwanese chef Andre Chiang, whose Restaurant Andre in Singapore was rated among the 50 top in the world if you believe in those things and his actual guy in the kitchen - Vincent Crepel - who spend two years with him in Singapore).  The exterior breaks with the current minimalist gunmetal fascade fade in Paris being minimalist copper, the kitchen is glassed in and the decor, even of the tables - very cool.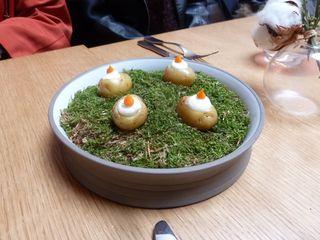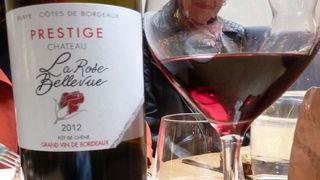 The menus change so much that even today's dated one was out of date; but one gets 2 dishes at lunch for 28 and 3 for 35 E; dinner 6 for 58, 8 for 65 E.  They started us off with divine tiny potatoes with garlicky or was it horseraddishy creme fraiche.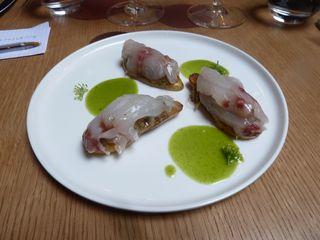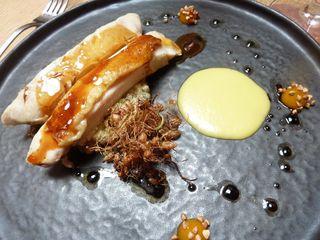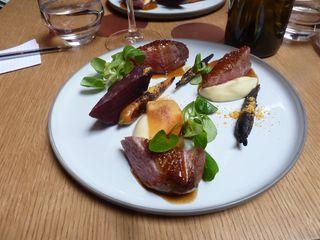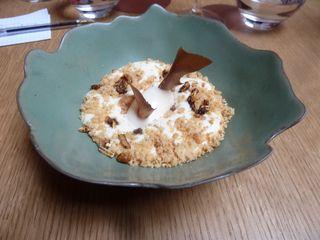 Lunch is a 2-2-1 deal with the last-minute substitution of a "perfect egg" replacing what we really wanted, the duck hearts.  But the other choice, chinchard sashimi on top of Noirmoutier potatoes, got "Oooh's" and "Ahhh's" from all.  Then Madame had the chicken and the other three of us had tender duck breast with lovely beets and sauce.  More yumming and humming around the table.  We all then settled for the dessert - rice pudding with chocolate strips, which was not half-bad.
Our bill, with no bottled water, but 2 bottles of wine, superb bread and miserable watery coffee that gives France a bad name, was 182 E for 4; thus 91 E a couple.
Go back?  In a flash.  If we can get in.