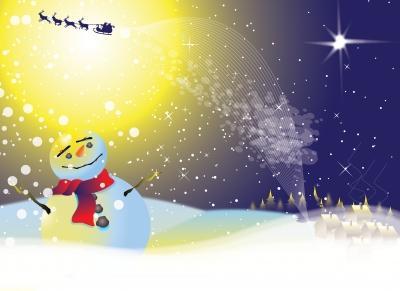 I have to say last year I watched with amazement and yes with a tear in my eye as my children each received an online message from Santa, it was magical to watch their little faces.
It's coming around to Christmas again so I wanted to make sure you were all prepared to make your own Santa's message for your own children.
With Portable North Pole you really can make dreams come true and start the Christmas season with something that extra bit special.
Get a sneak peek into the secret life of Santa! How do he and the reindeer fly all around the world in one night? How does he decide which children to put on his "Nice" list? What does he do to relax after the hectic holiday season? Read on to find out!
For its 5th season, experience the magic in offering a free personalised video message from Santa Claus to your loved ones!
Discover a whole new story filled with magic and visit exclusive locations such as
The great library of Santa Claus
The elves workshop
The ice palace of Santa Claus
The reindeer barn
Up to 20 elements of personalisation including 3 photos of your loved one in the video
Approx. duration: 4 min
Available online mid-November 2012 !
You can also make a personalised letter, puzzle or book which we are thinking of having made for the younger children as they will make a great keep sake too.
I love the personalised placemats and I'm sure the kids would be thrilled to eat their Xmas lunch from them; they actually might sit long enough to clear their plate too.
If like me you start to warn the kids they better behave as Santa is watching them, then the official certificate could be ideal for you, this clarifies that your child has been good and has been placed on Santa's nice list, I dare to think what list I am on this year.
For only £2.99 Santa has a very important message for your loved one! He will pick up the phone and call directly to deliver his personalised message.
Theres so much there to mention so I suggest you take a look at Portable North Pole and make sure you have your free message ready to send if nothing else catches your eye.