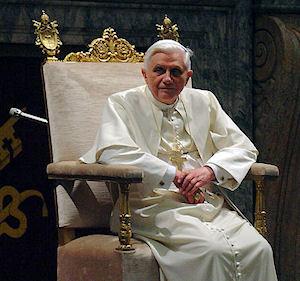 image credit: Giuseppe Ruggirello cc
Pope Benedict will resign on February 28, his spokesman Father Federico Lombardi said. In a statement the Pope said: 'I have come to the certainty that my strengths, due to an advanced age, are no longer suited to an adequate exercise of the Petrine ministry.'
Benedict, the 265th pope, is the sixth German to serve as pope and the first since the 11th century. He has led the church after the third-longest papacy in church history and during a time in which the church is declining in his native Europe but expanding in Africa and Latin America. The last time a Pope resigned was Gregory XII in 1415.