Have You Fallen In Love with Wedge Sneakers?
When the wedge sneaker trend first hit the retail market, I feel head over heels in love with them. Although I fell hard, I have yet to purchase a pair. Today, I came across this post by Polyvore editorial staff featuring 6 totally cute wedge sneakers under $100.00. Most of you who follow me know that I love a good deal and now would be the time that I would opt to buy a pair. Spring/Summer not only brings warmer weather but brings great discounts on winter trends. However, I'm wondering if these can somehow be trendy during warmer weather.
At a time when trendy sandals and cute toes are in full bloom, can wedge sneakers also be thrown in the mix paired with a cute maxi dresses or a pair of shorts. Well I say, yes! Bring it on!!!!!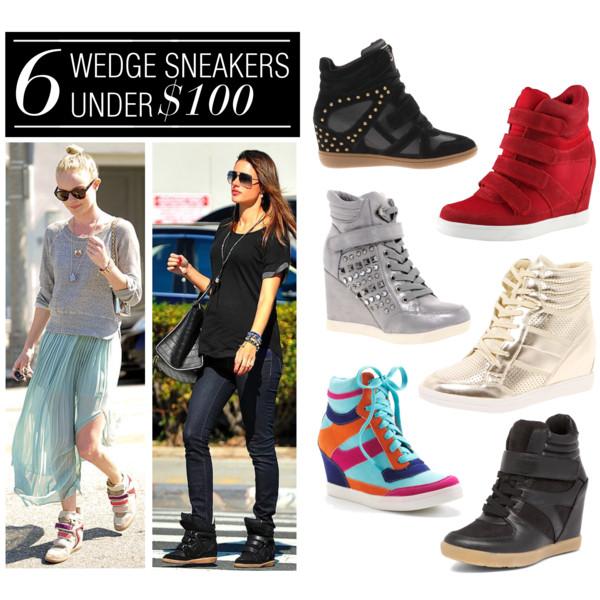 6 Rad Wedge Sneakers Under $100 by
polyvore-editorial
featuring wedge heels

High heel sneaker
boohoo.com

ALDO wedge heels
aldoshoes.com

Dorothy Perkins high top sneaker
dorothyperkins.com

Timeless strappy heels
asos.com

Wedge heels
kohls.com

Skechers shoes
zappos.com
I'm so in love with the colorful pair from Kohls and the black studded pair from Sketchers.
Have you jumped on the wedge sneaker bandwagon and will you be rocking your kicks this summer?