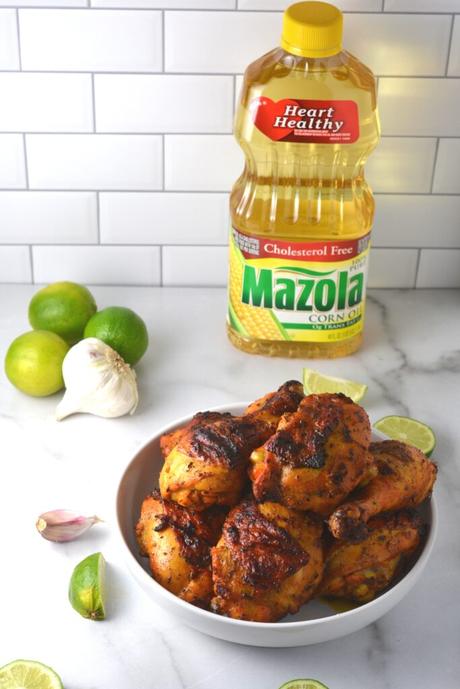 This Pollo Asado recipe is a fantastic and authentic version of the classic grilled chicken commonly found in Puerto Rico, Cuba and other parts of the Caribbean. A bold citrus marinade keeps the chicken juicy and makes it super flavorful! I make the marinade with Mazola ® Corn oil, because it's perfect for grilling. Mazola Corn Oil is a heart-healthy* cooking oil and creates marinades that make great-tasting food because it has a neutral taste that lets the natural flavor of your food stand out. A clinical study showed Mazola Corn Oil reduces cholesterol 2x more than extra virgin olive oil. To learn more about this claim, visit Mazola.com.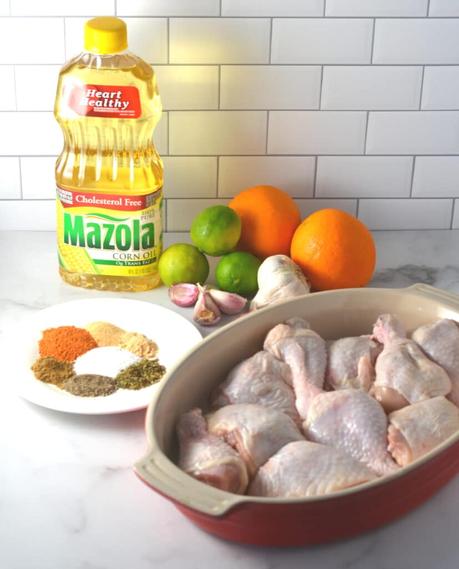 What Ingredients Do You Need To Make Pollo Asado?
What makes pollo asado stand out is the delicious spices and herbs we use. Latin recipes in general is known for it's spices and bold flavors. There's nothing shy about Latin cooking, and this recipe is no exception. My citrus marinade packs a punch with classic Latin spices like Sazon, garlic powder, oregano and cumin. We round out those flavors by using orange and lime juice, and blend everything together with Mazola Corn Oil. It has a high smoke point (450˚ F), which is perfect for high-heat temperature cooking, like grilling.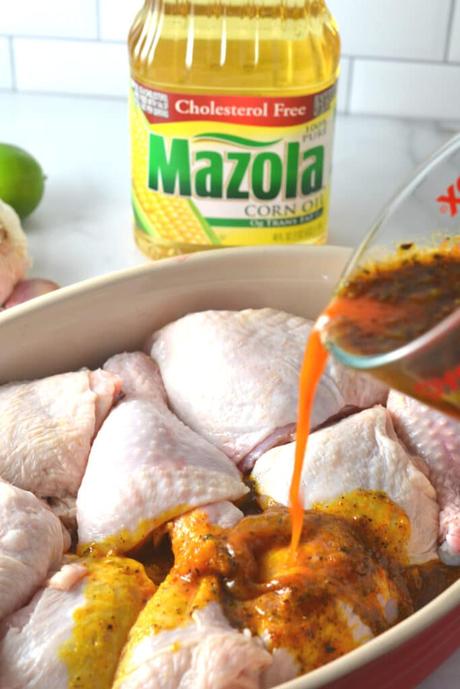 What are the Best Cuts of Chicken To Use for Pollo Asado?
The best cuts for pollo asado are:
Drumsticks
Thighs
Bone-in Breasts
Split Whole Chickens
Wings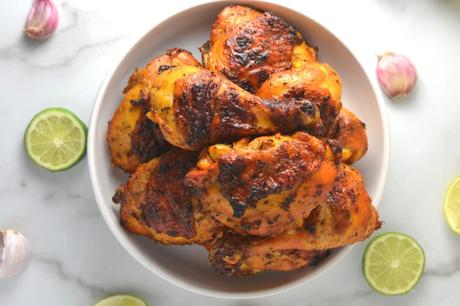 I personally love using dark meat for several reasons. For one, it's super authentic, plus dark meat tends to bold up well to grilling because it's much harder to overcook on the grill. Also, dark meat can stand up better to bold flavors and acidic marinades. Chicken breast tends to be overcook quickly on the grill, if you aren't super careful. In order to ensure that my chicken doesn't stick to the grill, I use Mazola Corn Oil. Mazola Corn Oil is an all-purpose, cholesterol free cooking oil that is smart heart-heathy choice for your family. Variety of uses include baking, grilling, sautéing, stir frying, or mixing up a marinade or dressing.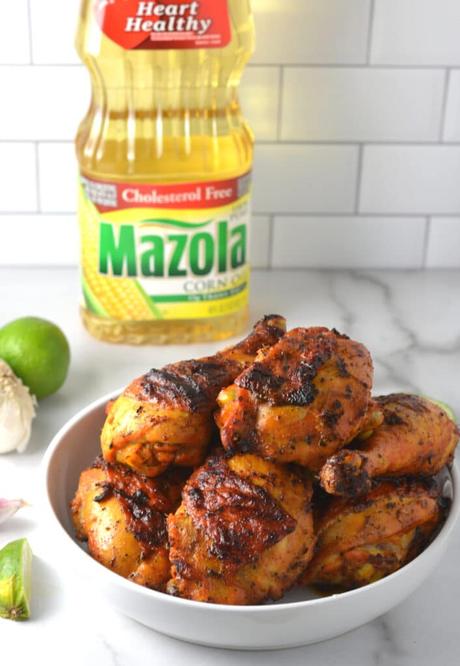 What Can I Serve With Pollo Asado?
In Puerto Rico, pollo asado (and most other proteins) are served with rice beans, plantains, and some avocado or simple green salad. Here are some of my favorite Puerto Rican recipes to serve with your citrus marinated grilled chicken.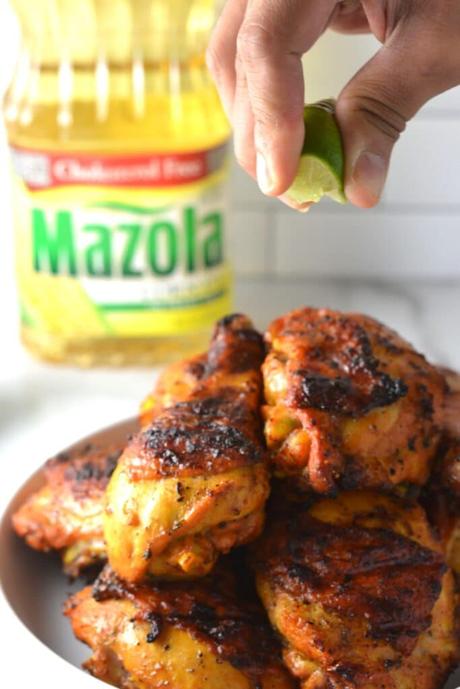 What's your favorite recipe to make on the grill? Comment below! And be sure to check out the Mazola website for more grilling recipe inspiration!
*see Mazola.com for more information on the relationship between corn oil and heart health.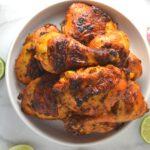 Pollo Asado (Citrus Marinated Grilled Chicken)