Hello loveliesssss, How are we doing today? I am excitedddd! 2016 in some hours. I have been watching this 2016 with 5D Glasses since wondering when it will come but we are almost there, I am patient.
Have you done a recollection of all you are grateful for in 2015, if we are not grateful for 2015 how can we appreciate 2016.
If you can't think, you can't thank.
I am grateful for my online family, we started this journey in february and since then you guys have been awesome.
Really, if you do not know what to be grateful for, put all your complaints into your breathe and imagine if your breathe were no more? If not for anything let's stay thankful for the GIFT of life.
That's my brief sermon....
Going into the topic of todayyyyy! Yay!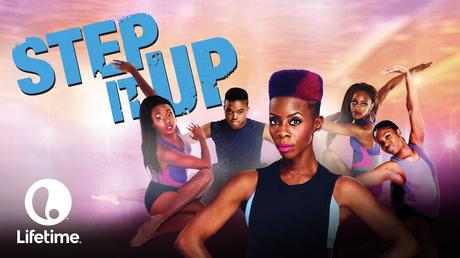 Do you see the people in that picture, who do they look like? Did I hear someone say Dancerssss, Yes you are right. I loved this show during my stay indoor moment this holiday and I must say it was kind of boring until I met with this program called Step it Up, I always mistakenly call it Step Up but I am sure the directors understand.
While watching this dance series, I was excited, if you see their training sessions, the way their coaches shout at them when trying them, you will be wondering all for dance( and before I go further I love dancing and I looove dancers, so if you are one...we'll talk in camera), yes yes, their trainers are really intense but then when they interviewed one of the girls she said we train so as to step up and stand out.
Yaaay! Gingerrrrrr...STEP UP and STAND OUT.
So on my podcast today, I will be speaking about stepping up your game for 2016. 2015 might have been good but it can be better, you made millions in 2015, how do you plan to enter the next Zero(0) in 2016. We can keep going higher and higher...
I spoke about a few ways to be the best of ourselves in 2016.
Sit back Grab you popcorn and coffee *is there anything like that?* anyways the one me I know is Zobo and Chin Chin, sit back relax and listen....
Happy new year in advance guys....
   
http://feeds.feedburner.com/LifesTreasury