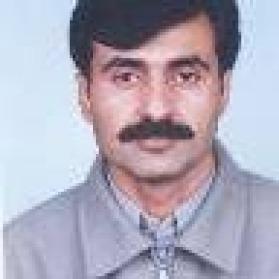 Sardar Mir Badshah Khan Qaisrani, the Pakistan Muslim League-Nawaz (PML-N) MPA from Taunsa Sharif, on Sunday joined Pakistan Peoples Party (PPP).
Mir Badshah Qaisrani was annoyed from the leadership of PML-N due to which he left the party yesterday and announced to join PPP after the meeting with pivotal PPP leader Faryal Talpur, who is also the sister of President Asif Ali Zardari, at Bilawal House Islamabad.
Mir Badshah Qaisrani said Chief Minister Shahbaz Sharif had promised to make Taunsa but his promise hasn't been fulfilled yet, adding all the development schemes of Taunsa were put off without any reason.
He said to inform the chief minister about his reservations; he was consistently asking from the leadership to have a meeting with him from two months but Shahbaz Sharif neither given the time for meeting nor he visited Taunsa.