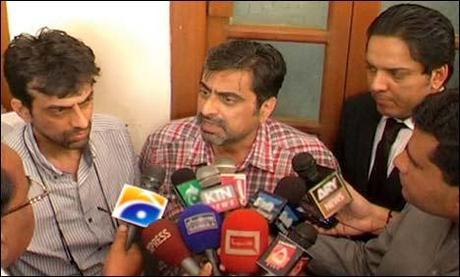 Salim Mandviwala, the minister of state for finance, on Wednesday revealed that the case registered against the owners of Baldia Town factory has been withdrawn on the orders of Prime Minister Raja Pervez Ashraf.
While speaking to media, the state minister disclosed that Prime Minister, during his to Karachi Chamber of Commerce and Industry, had promised chamber's office-bearers that the case against the factory owners will be withdrawn.
Mandviwala said the prime minister had ordered to first lodge a FIR of the incident and conduct a comprehensive probe into it.
At least 300 employees were burnt to death following the eruption of fire into Ali Enterprises, a garment factory in Baldia Town in September last year. The incident was dubbed as the worst fire incident in the history of Pakistan.
The Karachi Police had registered a murder case against the owners of the factory Abdul Aziz Bhaila and his sons Arshad Bhaila and Shahid Bhaila.
On the other hand, the MQM's coordination committee has expressed apprehensiveness over the news of withdrawal of case and has demanded justice for the victims of the incident.