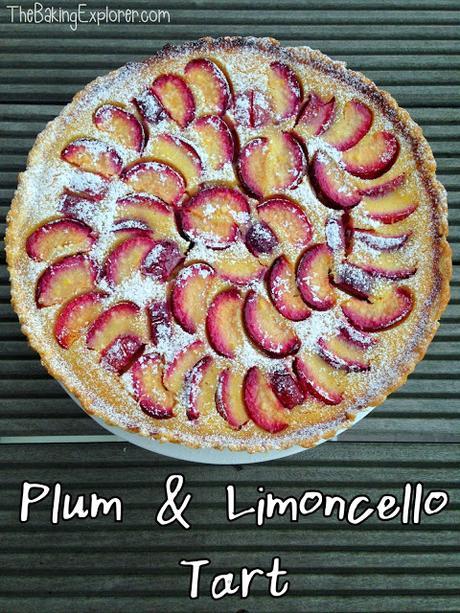 I actually made this tart a couple of weeks ago, but I just got back from a holiday and have finally got round to sharing it with you! Plums are in season right now and I find that baking them makes them even more juicy and delicious. This is a fairly simple tart recipe that will really delight your friends and family if it's presented at the end of a meal.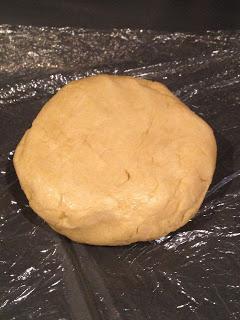 I started by making some pastry. I have a recipe for shortcrust pastry that I stick to religiously as it always works. I started with 350g plain flour and 170g butter. I rubbed the butter into the flour, I then added in two eggs and mixed until a dough formed. I wrapped it in cling film and chilled it in the fridge for 1 hour.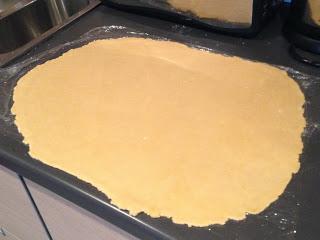 After the pastry had been chilled I rolled it out onto some cling film, this makes it so much easier to lift and line the tin with.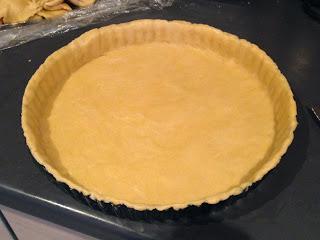 I lined a 28cm diameter loose bottomed tart tin with the pastry and peeled off the cling film.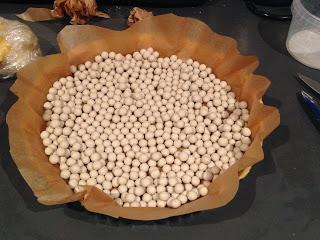 I lined the pastry with baking paper, then filled it with baking beans and baked on 180C/350F/Gas Mark 4 for 15 mins.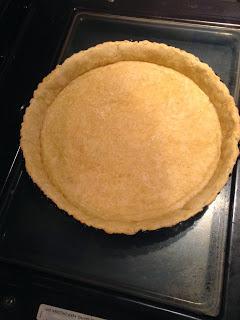 I removed the baking beans and baking paper and put the pastry back in the oven for another 10 minutes until the pastry was fully cooked on the bottom.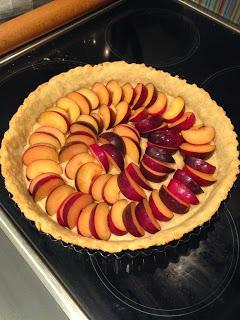 I cut up 8 plums into thin wedges (you will need 6 - 8 plums depending on size) and arranged them in the pastry base. They do shift during baking and when the custard is poured in, but I liked the effect of having them arranged.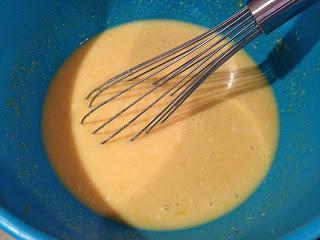 I made the custard while the pastry was baking. I whisked together the zest and juice of 2 lemons, 4 tbsp double cream, 100g ground almonds, 100g melted butter, 5 eggs and 200g golden caster sugar. I whisked it well, then gently stirred in 8 tbsp limoncello.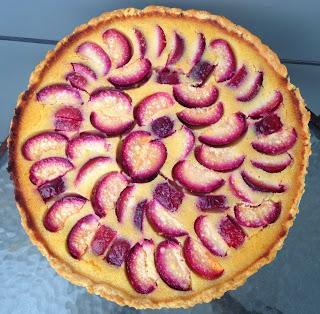 I placed the pastry with the plums in onto the oven shelf, then poured the custard in. I baked it on 180C/350F/Gas Mark 4 for 25 minutes until the custard was set, but still had a slight wobble.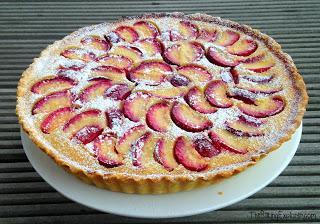 Once it was cooled fully, I dusted it with icing sugar. I was really pleased with how it turned out, and I love the effect of the plums on top and their vibrant color.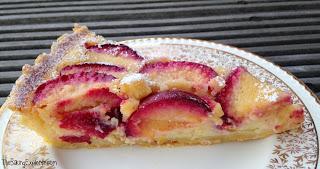 The juicy plums were a perfect accompaniment to the nutty sweet custard. This went down a storm when I took it into work, it was a rather large tart and disappeared very quickly! It would be a perfect tart on a sunny day, or you could warm it up with some custard.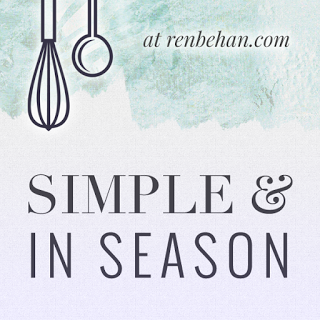 As plums are in season at the moment, I am entering this into May's Simple & In Season. Created by Ren Behan and this month hosted by Elizabeth's Kitchen Diary.
Recipe from BBC Good Food.