Hello everyone,
Winters are in full swing in most parts of India and the world in general. The temperature here has not gone below 20 degrees which is good in a way because I cannot bear the cold weather. So recently or I would say since the start of December my skin has turned dry especially on my cheeks and the stupidest thing I did was bleach my face and I got bleach burnt. Thankfully in 2 days my skin started peeling off and what I simply did was kept my face moisturized which turned very dry. Plum products have been my favorite ever since I started using them and today I shall be talking about their new launch Plum E-luminence Deep Moisturizing Creme and my experience using it. Read on to know more....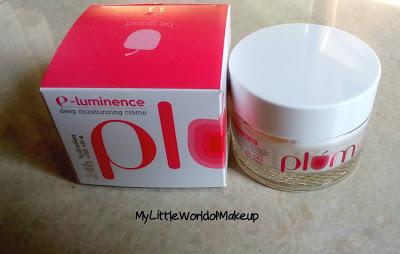 Price: Rs.575/- for 50ml/g. Available online HEREAbout the product:Rich day & night creme for 24-hour hydration.  For the first time in India! The hydrating power of Vitamin E is boosted by a dozen potent plant nutrients, to provide unmatched hydration and nourishment to dry & damaged skin. The result: bouncy, hydrated skin that exudes a happy, dewy radiance.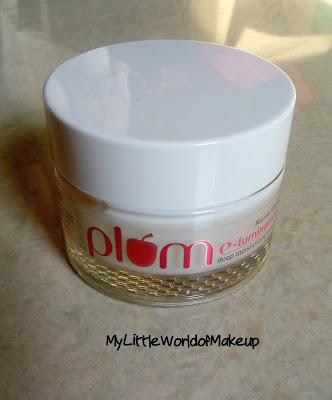 Plum E-luminence Deep Moisturizing Creme Review
The cream comes enclosed in a white and red box. The cream comes in a glass jar with a sticker on it with brand name and other information. The cream comes with an extra flap inside to make sure the cream does not dry out. Since it is a glass jar may not seem travel friendly in my opinion.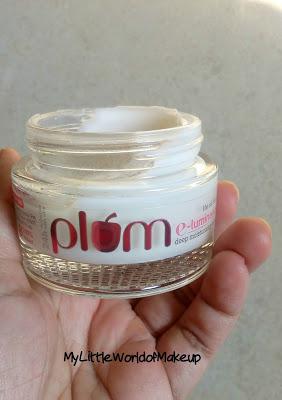 Plum E-luminence Deep Moisturizing Creme Review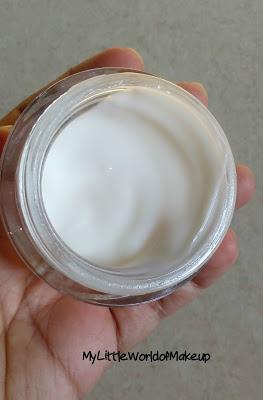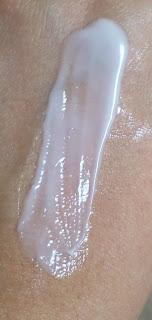 The cream smells divine to begin with and let me tell you all plum products do smell amazing. The cream is thick and white in color. This cream is strictly meant for those with dry skin. I do have combination skin so my forehead, nose and chin do turn oily but this time of the year my face turns pretty dry and I found this cream did a great job of moisturizing my face.If you have oily skin this is not for you as one would tend to sweat like what I have experienced when I tried it during warmer days. I prefer to use this cream at night as it gives better nourishment to the skin and prevents it from getting dry and flakey. When I get up in the morning my skin feels soft and plump which is what I like. Overall I love this cream for my skin in the winters and as I mentioned is strictly for dry skin women. Go ahead and indulge in the goodness of E-luminence Deep Moisturizing Creme. I highly recommend ☺
MLWM Rating: 4.5/5
Plum E-luminence Deep Moisturizing Creme will help your dry and flakey skin to get moisturized giving you a healthy winter glow. Have you tried this cream or any of Plum's products?? Do let me know in the comments section.
Until next time.. Take care xoxo