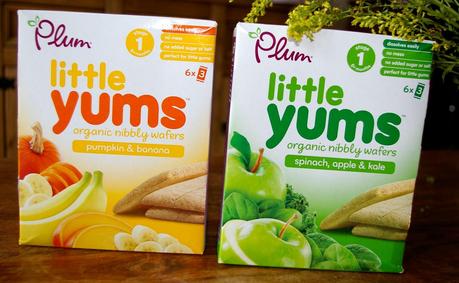 Today I'm introducing you to the new 'little yums' from Plum Baby. These little snacks are organic wafers that have no added sugar or salt, no artificial colours, flavours or preservatives and are made using the nutritious grain buckwheat and so are much better than most biscuit snacks on the market at the moment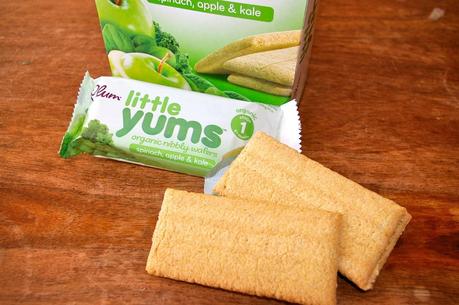 They're available in 2 healthy, delicious and rather unusual flavours; Pumpkin and banana & Spinach, apple and kale. The idea behind the combination is to introduce new flavours to babies/toddlers and get their tastebuds working and not bored of the same old flavours. The wafers are easy for little hands to hold and eat; they snap in half easily allow your baby to self-feed and they also dissolve meaning it is mess free. They are also perfect for when teething is in full force as they are soft on the gums and don't require much chewing.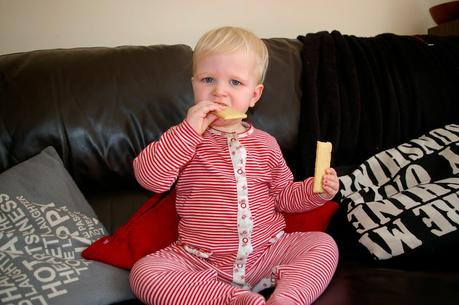 These are suitable from 6 months+ and I was sceptical as to wether Sienna would like these but she absolutely loves them! If you've ever had a teething child, you will know that sometimes when their gums are hurting really bad, they refuse food all together as I guess the thought of chewing on them is unbearable. It's not nice to see your child hungry and not eating, not to mention the horrible mood it puts them in so these have been a godsend! You get three quite large wafers in a pack so even if she will eat these and nothing else, it fills a small hole in her belly. She will happily eat these even when her teething is really getting her down which is a relief for us all. 


Plums

 Little Yums are available across the UK in Tesco, Sainsbury and Ocado, RRP is £2.49 per carton.